When Gina Poe lost her mom to breast cancer, she was devastated. Michal Poe, a 68-year-old home hospice social worker, had been the rock of the family, carrying on with humor and strength even as her disease became more advanced.

After her death in February, though, Gina discovered her mother wasn't just the rock of the Poe family; she was also a loved and celebrated member of a "virtual family" of advanced breast cancer patients from around the world who talked daily on the website, Inspire.com. Now Gina has embraced the family she didn't even know existed. She even invited them to attend her mom's celebration of life service on yesterday -- delayed, at her mother's request until spring, when the flowers would be out -- and livestreamed video for the online group members who couldn't come in person.
"A lot of them said they'd like to watch. They are wonderful people," says Gina, , a 47-year-old neuroscience professor from Ann Arbor, Mich., who is in regular email contact with some of them and has met one in person.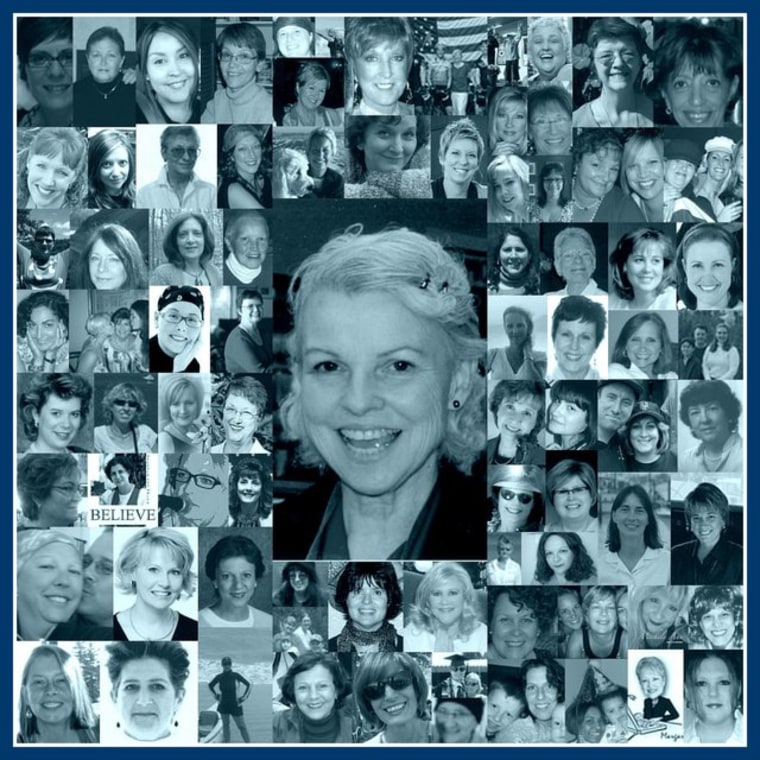 Gina stumbled upon her mom's "other" family when she signed on to Inspire.com's advanced breast cancer forum to share the news of her mom's passing. The sentiments members shared about her mom were so poignant, she realized immediately the huge impact Michal must have had in their lives.

"Michal was gifted in so many ways," a 58-year-old member from Iowa wrote on the site's "In Memoriam" section. "Her words were comforting or funny or informative or loving. She made a big difference in this world."
"Her positive and witty comments are what kept me coming back to this site when I was desperately looking for someone's upbeat spin on this terrible disease," wrote another member from Virginia.
A shared burden
For Gina, the words and stories from this loving community helped assuage the pain of her mom's passing.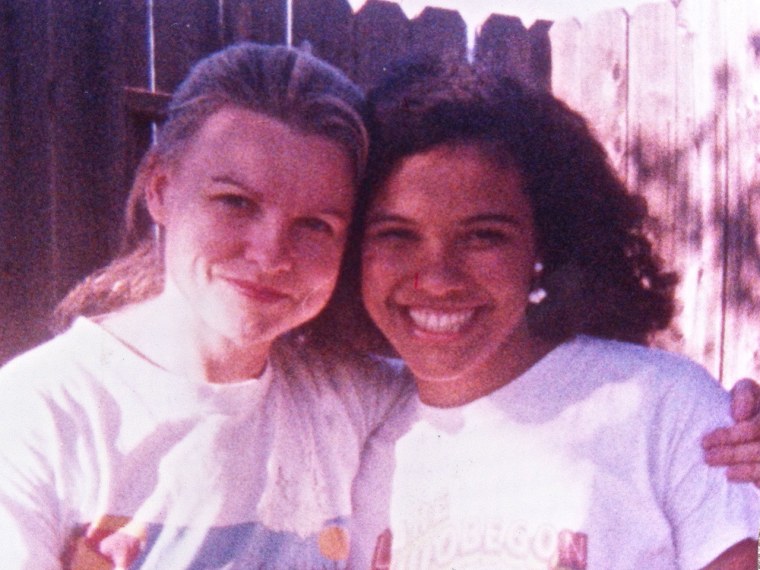 "It was wonderful to hear these women's reactions as to how they were affected by my mother's life," she says. "It made the mourning and grief more of a community process. It shared the burden."
Gina says being in contact with several of the women has given her some added insight into her mom's final months.
"[It was] great to know that she had been with these people daily online while she was going through all of these trials and tribulations," Gina says. "She loved helping so I knew she was helping them too and that made her life feel more worthwhile."
By all accounts Michal Poe, who went by the screen name "Fragilistic," or "Frag," had a sparkling wit and upbeat energy that made her connect with people instantly. Her daughter says she'd often strike up conversations with strangers and within five minutes, would know their most intimate secrets. So, it's not surprising she's sorely missed by both of her families.
"Frag had the sweetest face," says Anne Loeser, a 59-year-old retired software development project manager from Salt Lake City who "met" Michal on Inspire.com a year and a half ago. "Just the kind of face that you smile when you see it. I started reading her posts and what struck me was their timbre. She was candid about herself but always in a very positive way. Even if she had something to rail against, she would interject humor."
That humor and heart came through during the service Saturday, which Loeser watched by livestream. "There were many smiles and [much] laughter," she said.
"If someone was going through something, she'd be right there trying to help, as many of us do," said Loeser "But there was something about the quality of her words that really resonated."
A pistol of a personality
Diagnosed at age 59 with an aggressive triple negative breast cancer, Michal had a mastectomy, followed by chemotherapy, followed by breast reconstruction. After that, her daughter says she went to work on her bucket list.

"Having that first serious illness put a fire under her," says Gina. "She started doing a lot of things she'd always wanted to do, like learning ventriloquism. She had a dummy and even performed at Christmas parties. It was highly entertaining."
Michal also started writing – funny and/or poignant limericks that she shared with her breast cancer buddies on Inspire.com – as well as short stories based on her years as a hospice worker.
Unfortunately, after four cancer-free years, Michal was faced with another diagnosis in the summer of 2008: her cancer had metastasized to her lungs, sternum and rib cage. Michal went through another round of chemotherapy and participated in a number of clinical trials. She also moved to Ann Arbor to be closer to her family.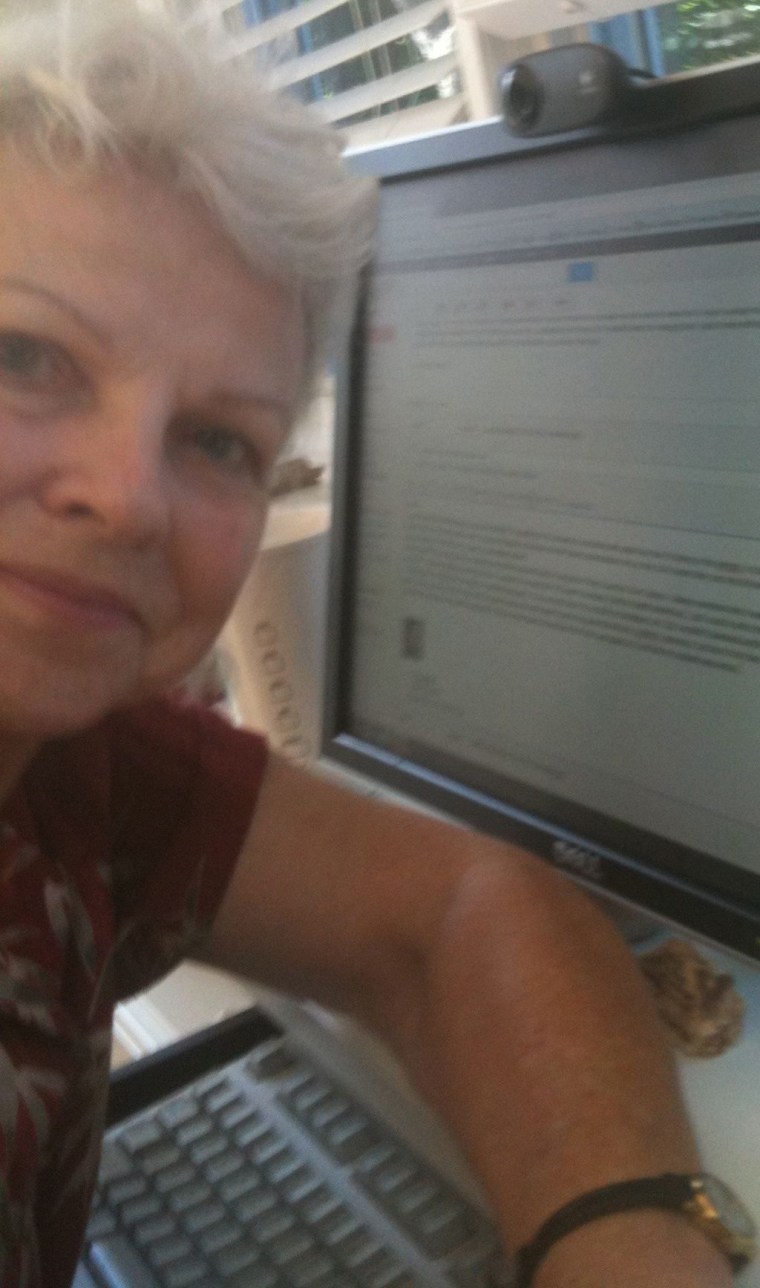 Invaluable friendships
Heather Greenwood, a 49-year-old hairdresser from Newcastle, Australia, with Stage IV breast cancer, says Frag's humor is what she remembers most about her online friend.

"I always found Michal's wisdom and insights spot on, however, her humor is what often buoyed me the most," she says, recalling the first time Michal commented on one of her posts, a "Just for Laughs" list that included items like "The best way to forget your troubles is to wear tight shoes."
In response, Michal shared one of her favorite cancer jokes: "Cancer, schmancer, as long as you got your health."
Mindy Greenstein, a psycho-oncologist, author and breast cancer survivor from New York, says friendships with other cancer survivors – online or off – can be incredibly important.
"There haven't been a lot of studies on this, but for me, the relationships are invaluable," she says. "Both for support and information. These cyberfriends are real friends who get us through terrible times, and we can feel even closer to them than people around us. We tell each other things we might not tell other people and we can often help each other in ways the people around us can't help because they don't understand what we're going through as well."
For Gina, knowing that her mother had such love and support from a group of virtual strangers – and also that she touched them -- makes her own grief a bit more bearable.
"[It's nice] to know they had been there for her all that time and made her life better," says Gina. "I think when you're facing something so devastating it's really good to know your life counts for something, that it will matter in the long run and make a difference."