Marcie Jaworski worked hard to shed a remarkable 165 pounds in the past year, and it all started with some inspiration from TODAY's own Al Roker.
The retired teacher and mother of two from Cleveland read Al's 2014 book about his own dramatic weight loss, "Never Goin' Back," and transformed her own body at 62 years old.
Her daughter, Erin Boucher, wrote to TODAY about her mom's inspiring journey, resulting in Jaworski being surprised by Al and Hoda Kotb on Rockefeller Plaza as part of TODAY's "Thanks a Million, Mom" series on Tuesday ahead of Mother's Day this weekend.
"You started it all,'' Jaworski told Al.
RELATED: Watch this amazing mom get a touching Mother's Day surprise on TODAY
"For somebody in their 60s to say, 'I'm gonna lose 165 pounds,' I think it's just inspiring, and it shows that if you're not happy with something, you can change it,'' Boucher said on TODAY. "This weight loss for her is an amazing gift for me because I just know that she's so happy."
Her son Bryan also surprised her with an appearance on Rockefeller Plaza, where she was given a $500 gift card to Lord & Taylor and a Peloton indoor cycling bike by TODAY so she can attend live spin classes in her home. Her husband of 40 years, Mark, was also supposed to be there for the surprise but couldn't make it due to a flight being cancelled.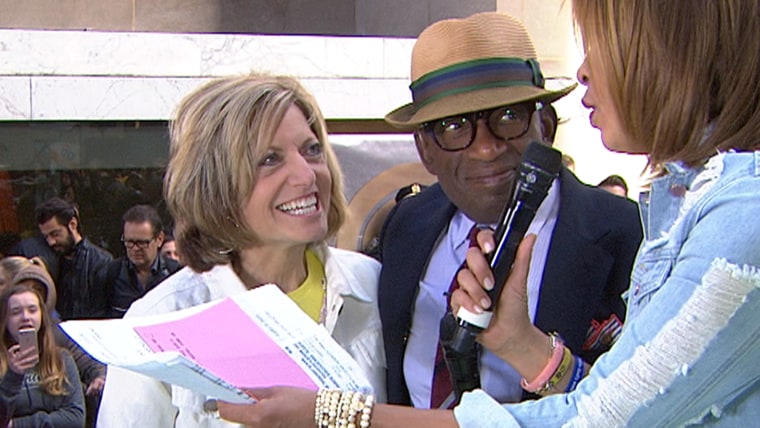 Jaworski was a teacher for 35 years, putting in long days of working with first-graders and then taking care of her own family before often staying up until midnight working on crafts for her students. Following Erin's birth, she struggled to keep the weight off to the point where she could hardly walk around the block without being badly winded, according to Mark.
RELATED: Al Roker: I'm never going back to fat
"To me, it never was about way she looked, it was about her health,'' Boucher said. "I had anxiety and sadness about it. It was one of those things that sometimes kept me up at night. I could never picture a world without my mom in it."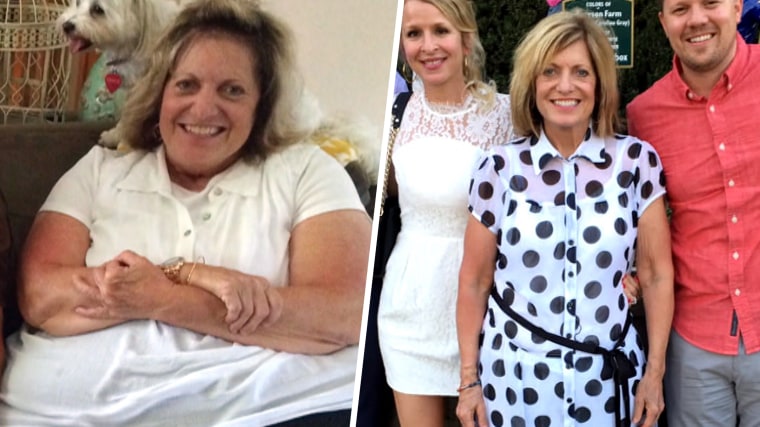 Another inspiration for Jaworski's weight loss was becoming a grandmother after Boucher had her son, Sam. She switched up her diet and began exercising four to six days a week.
"Sam's the reason for this journey that she's on right now,'' Mark said on TODAY. "She had a hard time keeping up with him. It's just the lightbulb going off. She knows that if she wanted to be around to see her grandkids grow up that she had to do something."
Her efforts not only helped transform her body, they truly touched her family.
"My mom is the best,'' Boucher said. "She's the most caring person. She's truly an inspiration."
Follow TODAY.com writer Scott Stump on Twitter.