Sarah Malone thought she came to New York City for a girls' getaway, but her family, along with Hoda Kotb, had conjured up a surprise to honor her after she endured the worst year of her life.
"She's loyal, she's caring, she's strong," Sarah's husband, Marcus, told TODAY.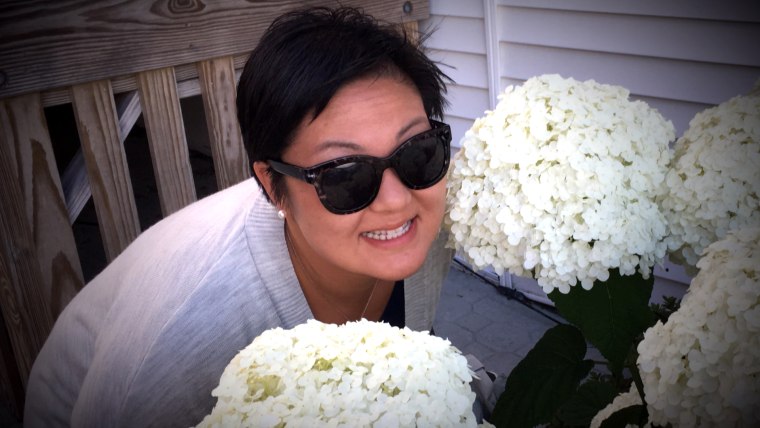 The day after she turned 31, Sarah found out she tested positive for breast cancer. Doctors gave her the devastating news at a routine visit just six months after giving birth to her son.
RELATED: Watch Grandma crush cars during monster truck surprise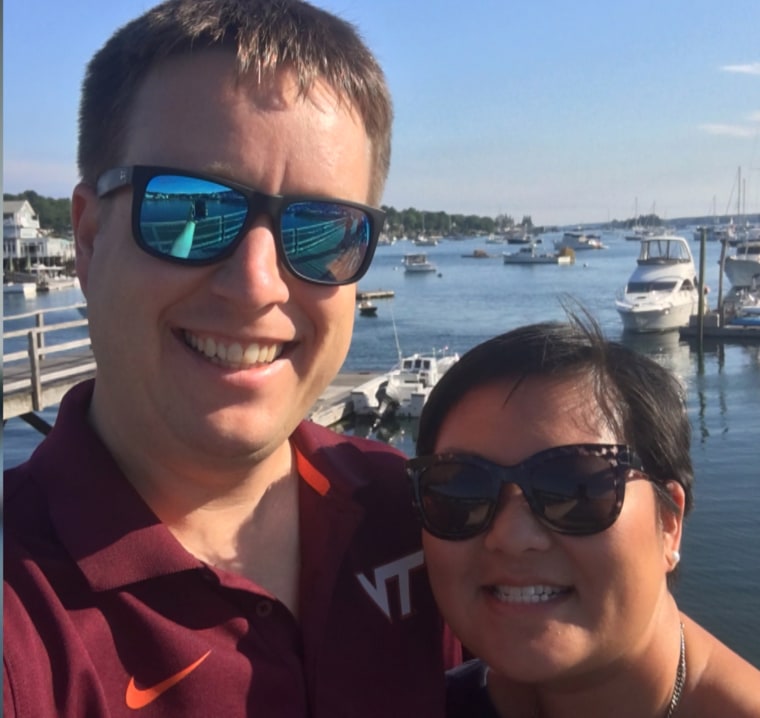 "She's the most caring and dependable friend you could ever have in your life," Sarah's best friend, Star Vanamali, told TODAY.
During her 20 weeks of chemotherapy and while recovering from a double mastectomy, Sarah moved a TV into her bedroom so she could binge-watch her favorite show, "Law & Order: SVU."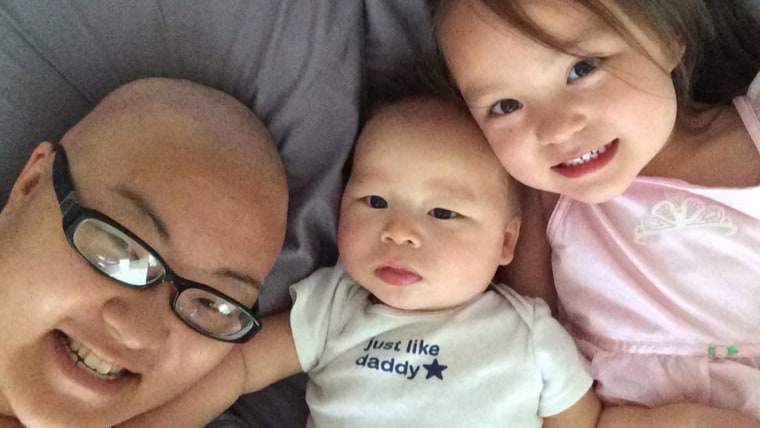 What better way to surprise Sarah than to have her meet the cast of the show — and play a role on an upcoming episode?
While in New York, Vanamali walked with her on the street where "SVU" just happened to be shooting an episode. They made Sarah believe she walked into a shot and needed to sign a release form to be included in the episode.
RELATED: Mom flips out when Hoda surprises her on cruise
Hoda, who was hiding in a car with Sarah's husband and sister-in-law, jumped out and surprised her with the release forms.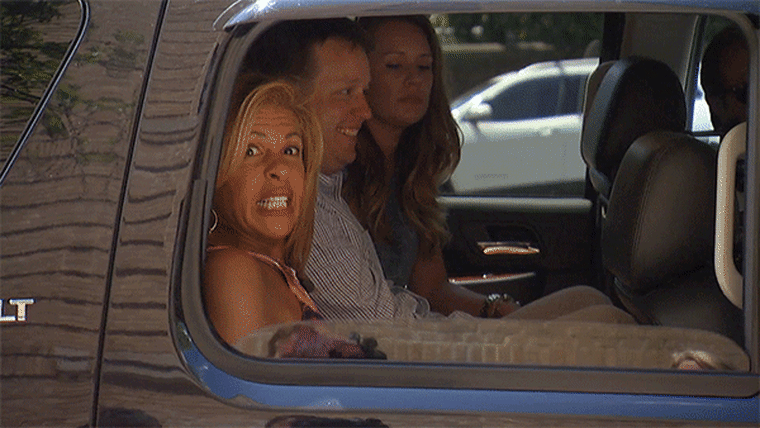 "Is this for real?!" Sarah asked when Hoda walked up to her.
"This is for reals!" Hoda told her.
RELATED: Olympic medalist and breast cancer survivor: 'If I gave up, I wouldn't be here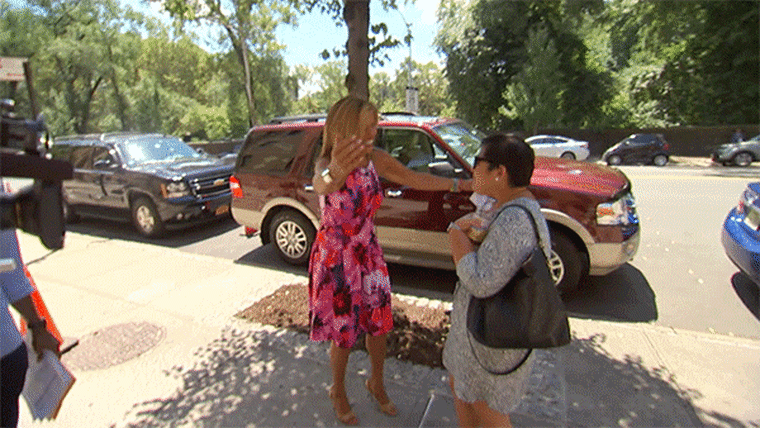 They kept walking, and ran into one of Sarah's favorite actors on the show, Mariska Hargitay, the no-nonsense lieutenant Olivia Benson.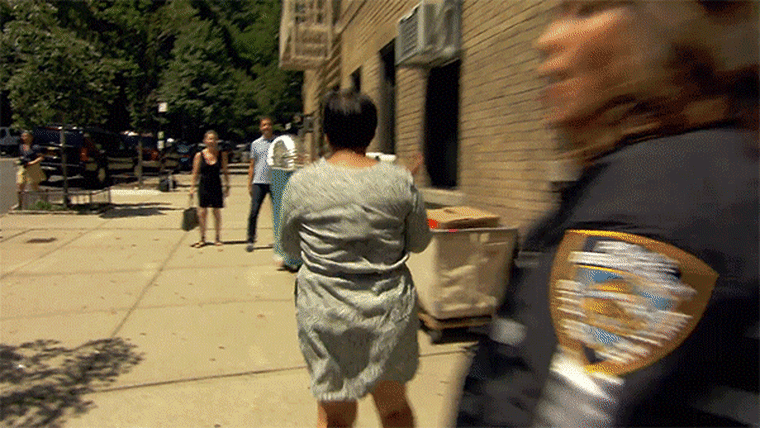 Sarah freaked out!
The cast and crew hooked her up with a trailer, gave her the star treatment and put her through hair and makeup to get ready for her very own scene, which even includes a three-word speaking line: "Check the roof!"
RELATED: Hoda helps groom surprise his bride on wedding day
Sarah nailed it!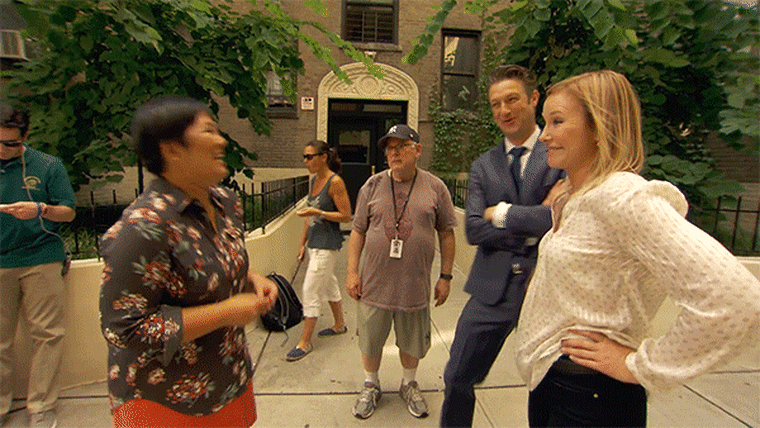 "Hopefully, you guys don't cut that," Sarah joked to the "SVU" cast.
"I hope that Sarah always remembers that this is for her," Star said. "She went through a hard year and I hope she understands how much we care about her."