If you've ever felt intimidated by the idea of breaking unhealthy lifestyle habits, look no further than TODAY's latest Joy Fit Club members for inspiration. Together, they've shed more than 350 pounds and turned their lives in a more positive, and healthy, direction. 
VIDEO: See TODAY's Joy Fit Club members show off their transformations
Growing up in Goldsboro, North Carolina, on a diet of Southern food like fried chicken, Meredith Callejas had always been the "big girl." But when her weight left her unable to play with her son, David, and a visit to the pediatrician suggested he was also in an unhealthy weight range, she and her husband decided it was time to make a change.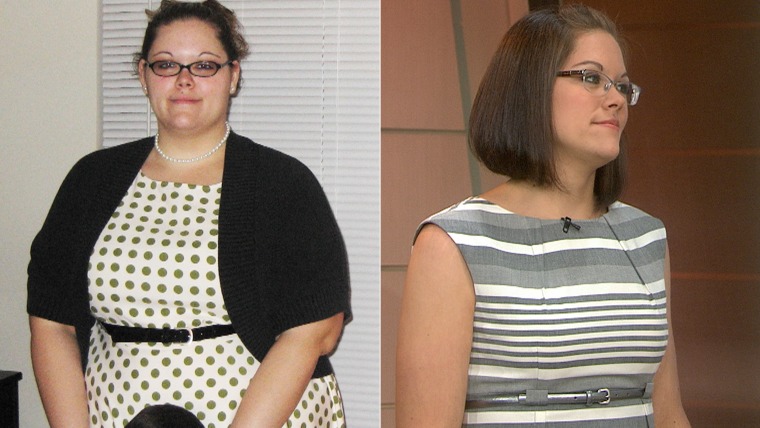 She began walking 20 minutes a day and preparing healthier meals like lean beef stew and salad. Now she runs five to six miles every other night and is 158 pounds lighter. Since then, she's also welcomed a daughter into her now-healthier family. 

"Everything is much better," she told TODAY on Monday.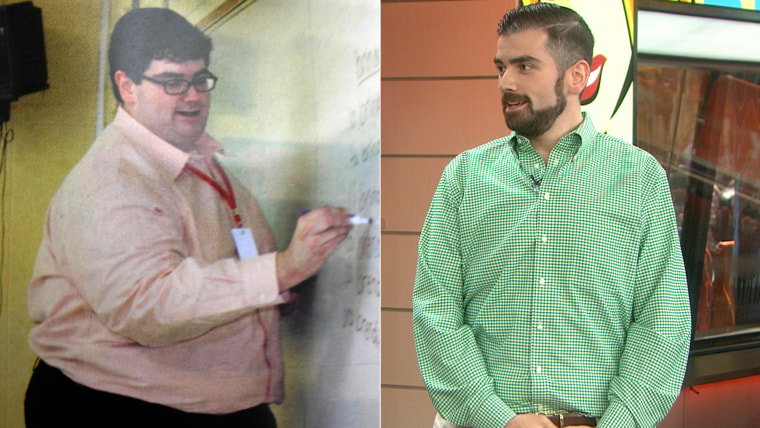 Patrick Comey, now a high school teacher from Matawan, New Jersey, also struggled with his weight, climbing to 450 pounds by his college graduation. 
When a doctor told him his cholesterol levels were "dangerously high" and he'd soon have to take medication, he took up something else instead: Zumba. He admits his first class was a struggle: "I got winded really easily."
He was further pushed when one of his favorite instructors pulled him onstage and asked for a little help, confessing, "I was petrified."
But he stuck with it, and has since danced off 210 pounds! These days, he's even a certified Zumba instructor. And he's now confident enough to show off his moves — and his new figure — on TV, even showing off a bit of his footwork to Kathie Lee and Hoda: