The death of an 18-year-old woman from melanoma has her grieving mother on a mission: to help people realize the importance of sunscreen.
"Melanoma and skin cancer can happen to anyone, anywhere and whatever age," Jennifer Nicholson of Leeds, England, told TODAY.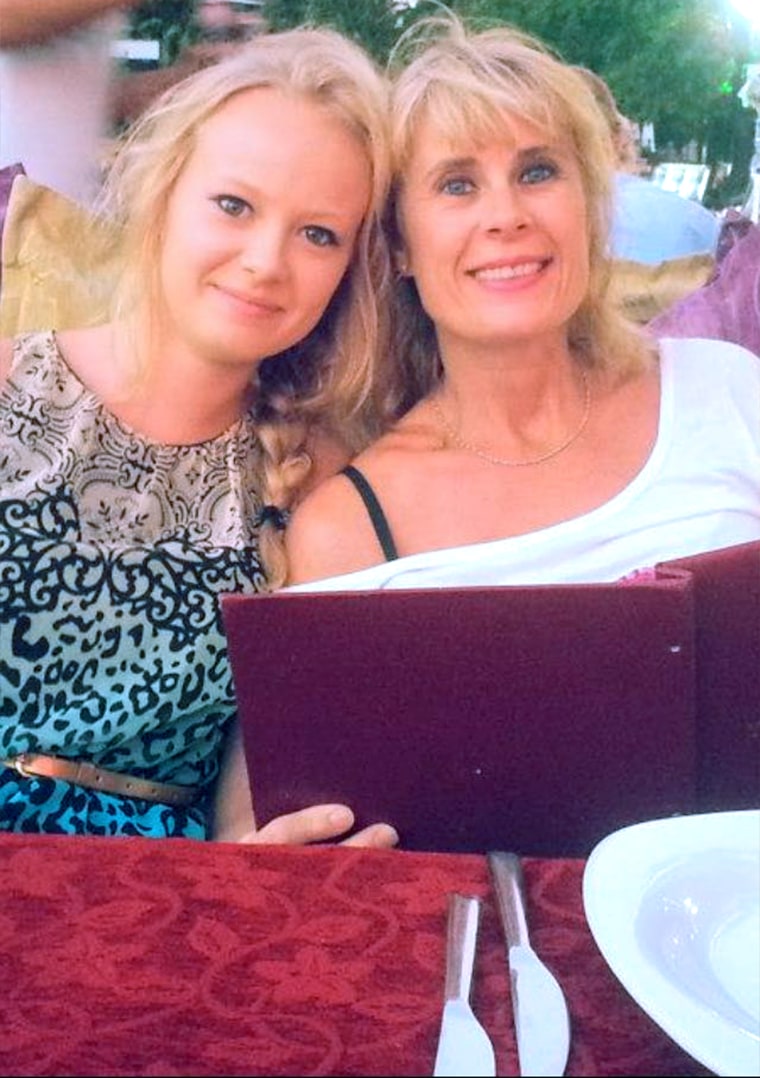 Nicholson's daughter, Freja, was born with a mole on her back. It seem to be nothing special and never changed — until Freja was 14, when the mole appeared black and lumpy.
A doctor removed and biopsied it. They were told it was atypical and benign.
"We never gave it a second thought," Nicholson said, and the family's life returned to normal.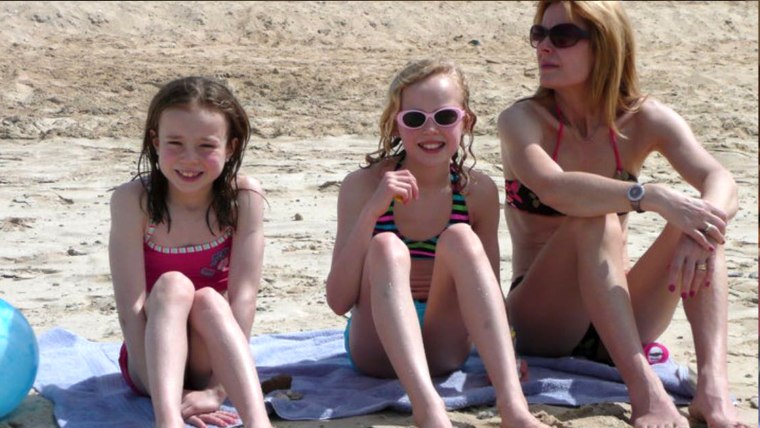 Related: Newlywed dies after muscle pain turns out to be skin cancer
When they visited warm locales, such as Spain, Turkey, and the Middle East, Nicholson insisted that Freja and her sister wear SPF 50 sunscreen — as always. At home in England, Freja spent a lot of time outdoors but didn't consistently use sunscreen — a regret her mother now has because she didn't insist on it. Nicholson didn't realize that even sun on overcast days causes damage that can lead to cancer.
"You are getting damage and you don't really know it," said Dr. Adam Friedman, associate professor of dermatology at George Washington School of Medicine and Health Sciences, who did not treat Freja. "Ultraviolet A gets through and it actually penetrates deeper."
And Freja did use a tanning bed a few times. Using indoor tanning beds can increase risk of melanoma by 59 percent and the risk increases with each use, according to the American Academy of Dermatology.
Then, in February 2015 Freja found a lump in her armpit. A biopsy showed it was melanoma.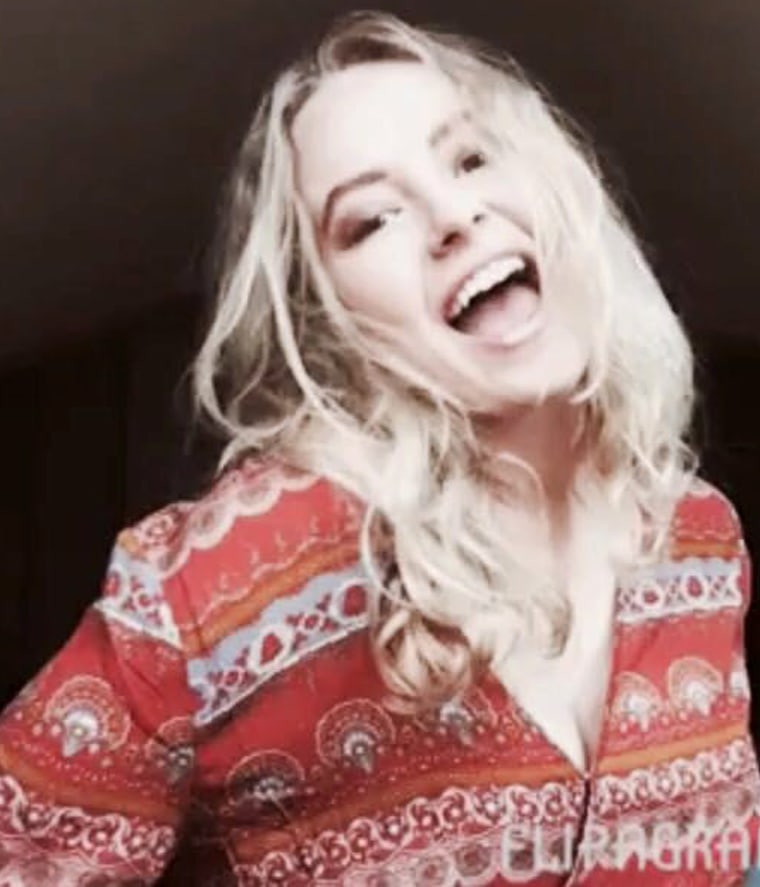 Related: Melanoma mystery: Who is the doctor who save a NYC firefighter's life?
Nicholson remembered the mole: Had the cancer been growing since the earlier biopsy?
"We just couldn't believe it," Nicholson said. "There were no irregular moles and hardly any moles."
RELATED: Genetic tests show how moles turn into melanoma
Friedman said he's not surprised. When the body produces one dysplastic nevus, abnormal, benign moles, it often continues making more. Some of these moles can become cancerous.
"My guess is that it probably was another mole," he said.
Melanoma is the deadliest form of skin cancer and one of the most common cancers in young adults, especially young women, according to the American Cancer Society. Not all melanomas are related to sun exposure, but avoiding tanning beds or burns can help protect against it.
The doctors removed 15 of Freja's lymph nodes, three of which tested positive for cancer, and did a follow up scan. It appeared doctors removed all the cancer. Yet Freja still suffered from crippling headaches and nausea. A follow-up CT scan showed that doctors missed some; the 17-year-old girl had a tumor in her brain, under her arm, in her arm, and breast.
Nicholson was shocked.
"How could they give us the all clear and one day after, we were back with a tumor in the brain?" she said.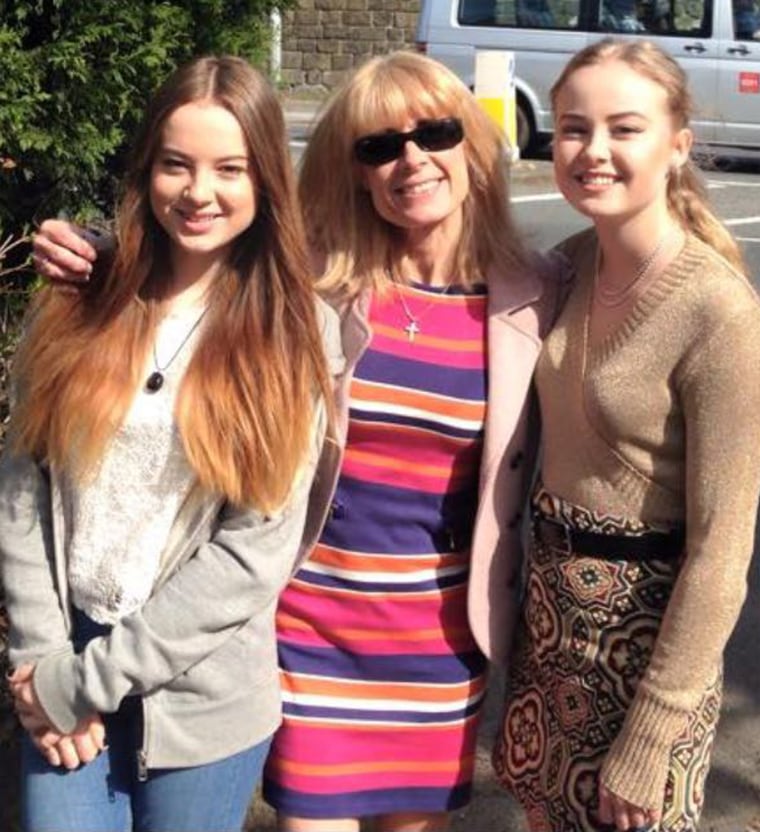 This entire time, Freja was studying to pass her exams for college. Even when she felt too weak to walk or the medication made her groggy, she hit the books. She passed her exams and was accepted to University of Leeds to pursue a geology degree.
"She was brilliant. She was completely an amazing, amazing girl," Nicholson said.
While Nicholson tried to make life as normal as possible for Freja, it was short-lived. By September Freja's condition deteriorated and she was hospitalized. She told her mother she didn't want to live anymore. Realizing her daughter was close to the end, Nicholson brought her daughter home.
"I didn't want her to be scared at the end of her life," Nicholson said.
She shared another two months with her daughter as Freja's pain gradually increased. On November 9, Nicholson knew Freja was dying.
"I told her that I loved and I was sorry I couldn't fix her," she said. "She wasn't in pain. She wasn't struggling and then she just went. I couldn't believe how beautiful she was."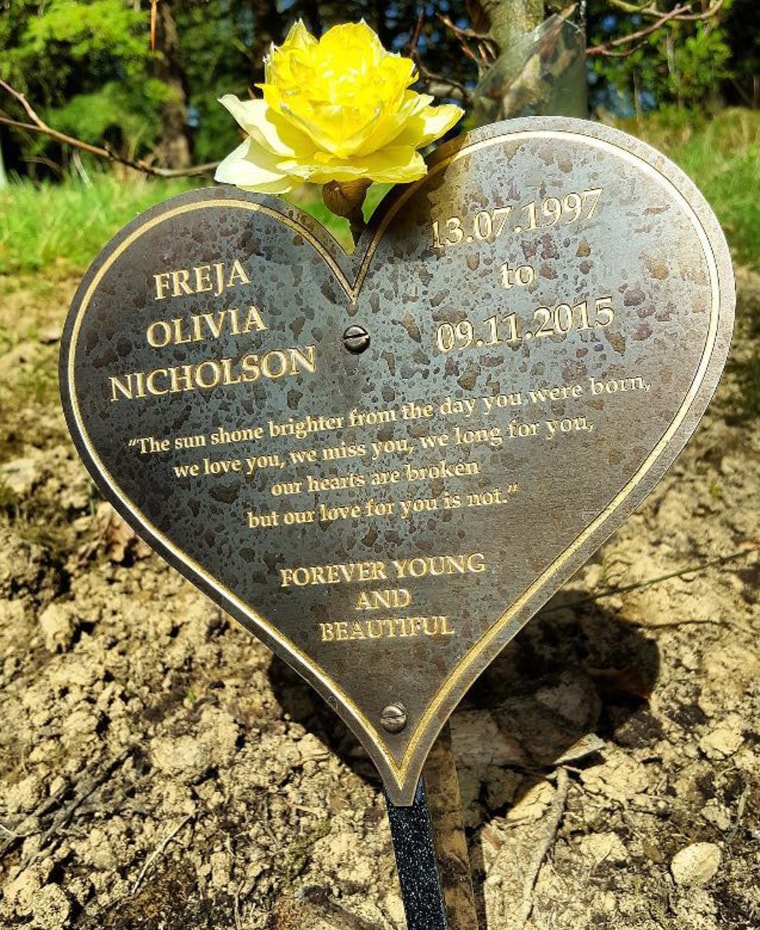 Nicholson hopes to turn her heartbreak into a positive message.
"People should use SPF 30 and above and re-apply at least every two hours. Also, use sunscreen when the sun is hazy," she said.
Up to 40 percent of the sun's ultraviolet radiation reaches the earth on a completely cloudy day, according to the Skin Cancer Foundation.
Nicholson still fund-raises for the Teenage Cancer Trust and will host a ball in November to honor Freja, who "loved to dress up."
Anyone interested in donating can do so here.