A few years ago, Rachel Woodrow got a Wii console with Wii Fit. As she set it up, it weighed her and she was shocked by the number: 218 pounds.
"I was just stunned," Woodrow, 42, of Wellington, New Zealand, told TODAY.
She had struggled with her weight her entire life — she remembers starting her first diet at 9 years old. But Woodrow didn't know she had put on so much weight at just 5 feet 2 inches tall. Even though she was horrified by that number, she still didn't act immediately.
It wasn't until she tried getting pregnant with her third child that Woodrow realized she had to do something. She had been struggling for years to get pregnant and thought losing weight might help. She dropped 10 percent of her body weight, about 20 pounds, and became pregnant. But she still was unhealthy.
"I developed very dangerous levels of type 2 diabetes," she said.
While Woodrow delivered a healthy baby girl, Tabitha, she was still overweight and had diabetes. Her doctor wanted to put her on medication, but she balked.
"I begged her to give me three more months," she said.
Even though Woodrow feared being dependent on medication, what worried her more is that her weight would make it tough for her to be a mom to Tabitha.
"It was looking like I wasn't going to be a very useful parent," she said. "It was either diet and exercise and change my diabetes, or part company with this very small baby."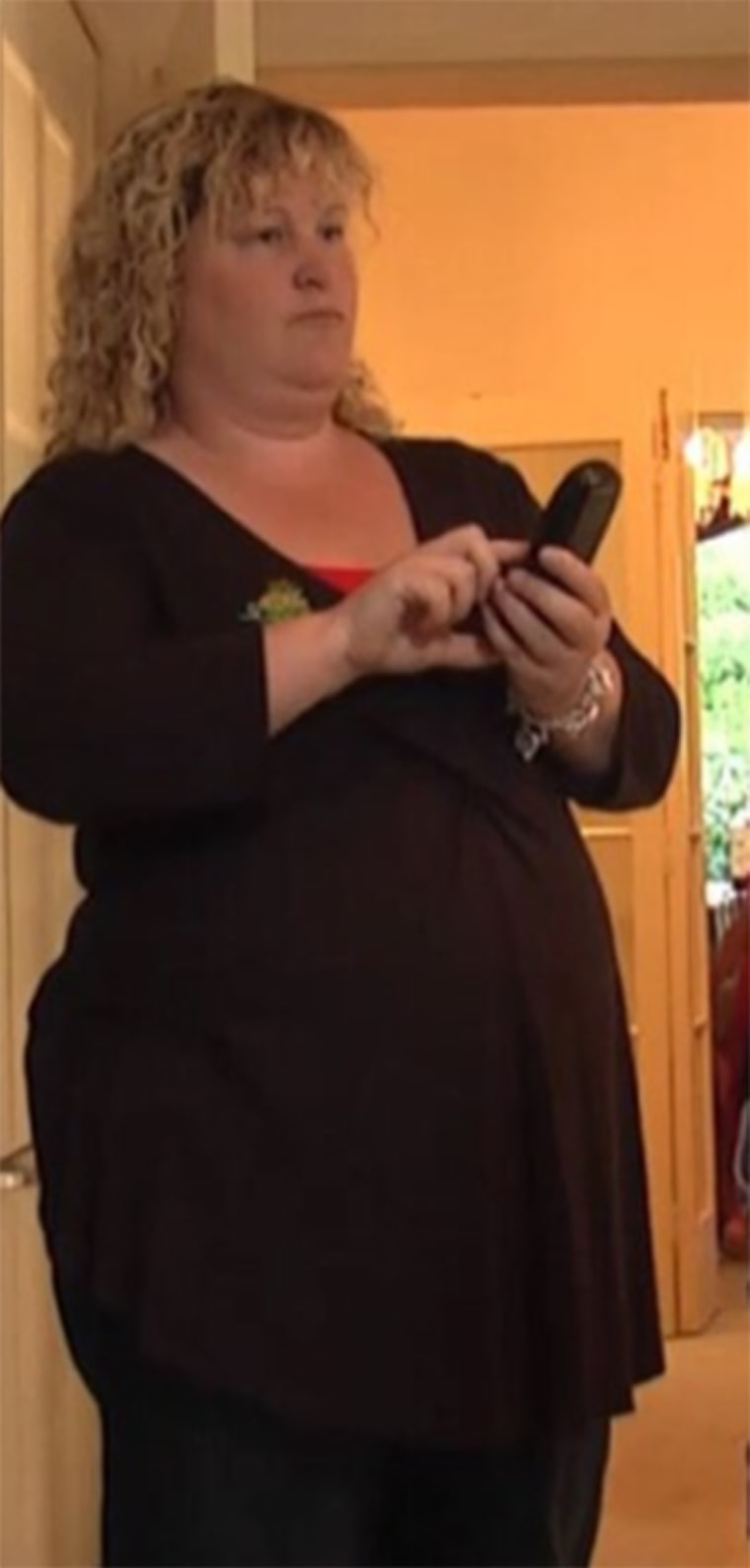 That's when Woodrow decided to use the Fitbit she owned. She started with a very modest target — take 10,000 steps a day.
"I set a small goal and I would work on it," she said.
While she didn't always feel like leaving her house, she took every chance she could to add steps. If she did laundry, for example, she tried walking back and forth more. Or she'd walk around the yard. After she mastered one goal, she'd increase it a bit, to something like 12,000 steps a day.
"You walk a bit more and you feel a bit better and it just keeps going," she said.
She also cut processed sugar from her diet and drastically reduced the amount of takeout she ate while adding more health foods.
In two years, she lost 79 pounds and now weighs 136 pounds, which she's maintained for two years. She likes who she is now at a healthy weight.
"I didn't know who I was when I was that big," she said. "I am really happy to say I am that person again. I was still in there."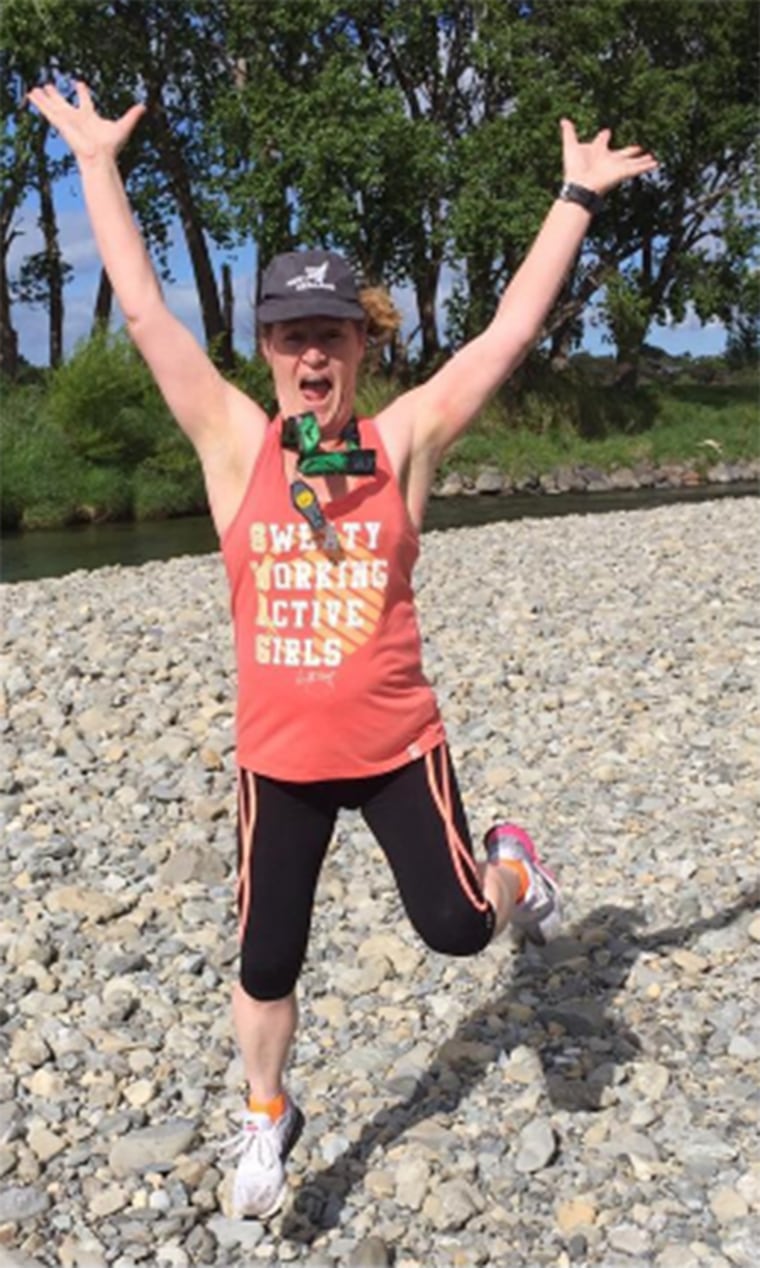 Woodrow is part of Fitbit's "Find Your Reason" campaign, which highlights people around the world who used Fitbit to change their lives. A video about Woodrow can be found here. She hopes people see her as an example.
"If I can do it, anyone can," she said.
Woodrow shared this advice for others hoping to lose weight:
1. Ignore the haters.
"Ignore people saying you can't," Woodrow said. "Ignore people saying it can't be done. If I had listened to that, I would still be very ill."
2. Find what moves you.
Tabitha made Woodrow realize she wanted to be healthy to have a full life.
"I look at how my family improved. My daughter is just the cutest little thing and she is so healthy and fun," she said. "If I go back to eating the way (I did) before, I am going to die of diabetes."
3. Exercise is just something you need to do.
"Exercising is like brushing your teeth," she said. "You get up in the morning and you do what you are doing … No excuses."
4. Make reasonable changes.
Woodrow exercises at her house. She never joined a gym. While she cut a lot of sugar from her diet, she simply cooks healthy foods at home. It was important to her to make changes she could sustain.
"I want to stay at this level that I can maintain for the rest of my life, not a season," she said.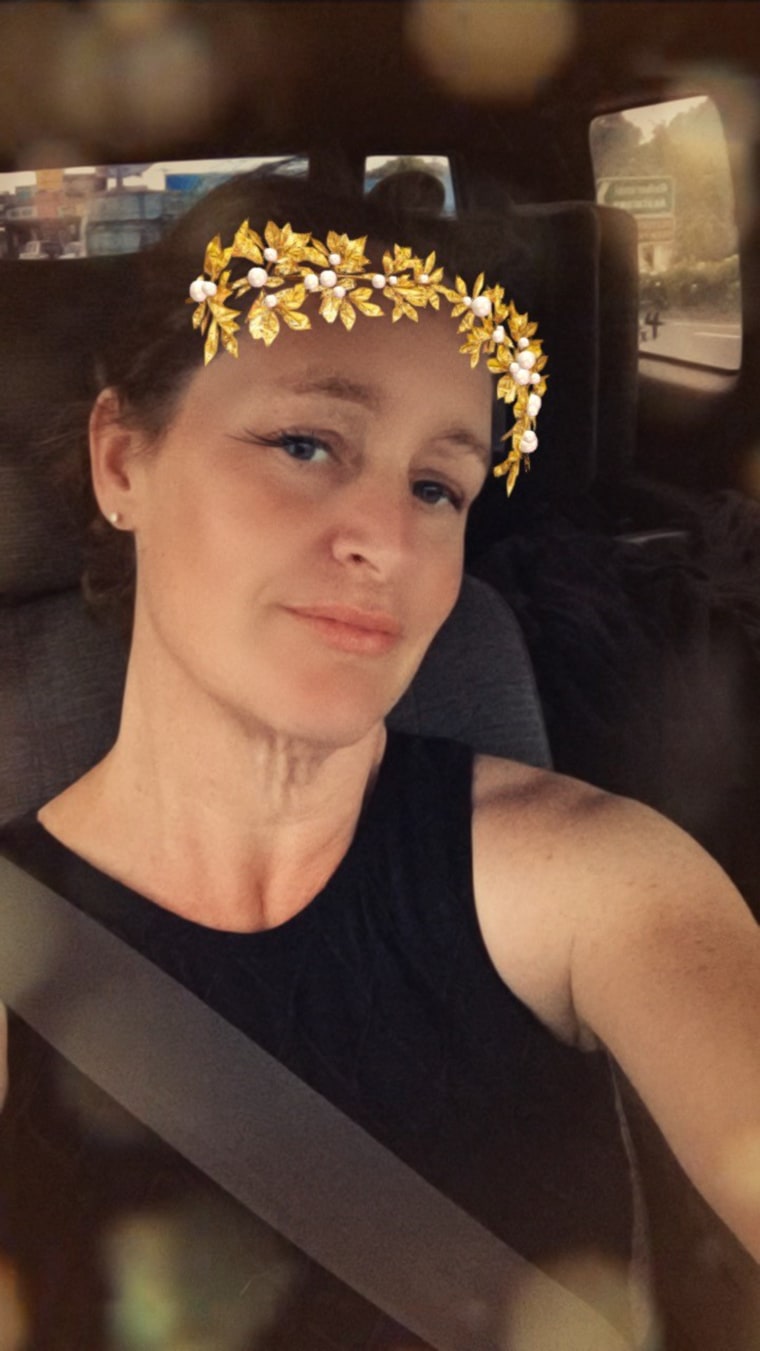 5. Celebrate non-scale victories.
When Woodrow received test results that she didn't have high blood sugar anymore, she felt relieved. So, she celebrated. Recognizing the small milestones helped her grapple with the frustration that came with plateaus during weight loss, for example.
"Celebrate every win," she said. "Be happy now. Enjoy where you are at now."
For more inspiration, check out our My Weight-Loss Journey page.