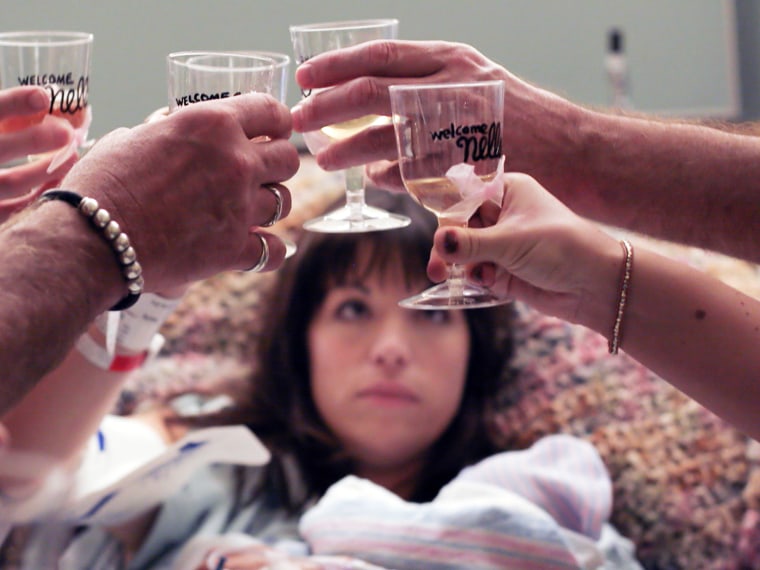 The delivery room photos capture Kelle Hampton's devastated expression as she views her little girl for the first time. Surrounded by celebrating friends and family, Hampton is the only one who sees the subtle signs that something is amiss with the newborn. 
"I said, 'Her face looks a little bit smashed,'" Hampton told TODAY. "But everyone said, 'She's fine. She came out fast.'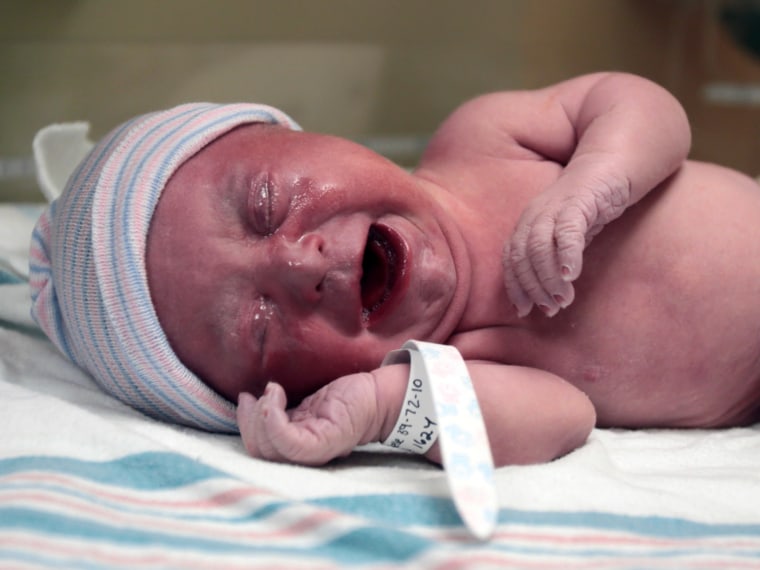 "But I knew. When I saw her it was pure shock at first. And then the first wave of grief. It's almost like a death. You're grieving the loss of the baby you had thought" you were going to have, she said.
An hour later, the pediatrician confirmed Kelle's fears --little Nella had been born with Down syndrome.
It might sound like the beginning of a sad tale, as parents struggle to come to grips with the unexpected and try to cope with raising a disabled child.
But Hampton's story is anything but sorrowful. She describes how her family learned to find beauty and love through the birth of their little girl Nella in a recently released memoir, "Bloom: Finding Beauty in the Unexpected." (Click here to read an excerpt.)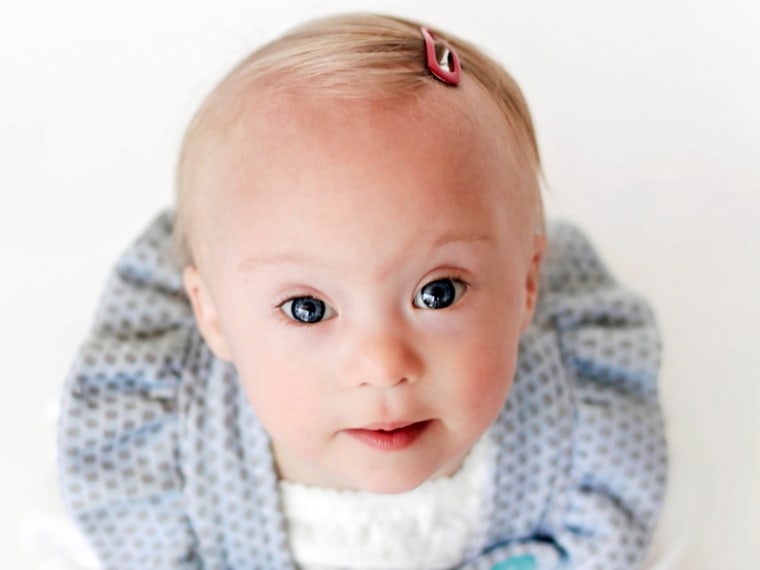 What turned everything around for Hampton was the way her older daughter, Lainey, looked at the new baby. Through her pregnancy, Hampton had anticipated the close relationship that the sisters might have. When she realized that Nella had Down syndrome, she feared that bond might never develop.
But kids can amaze you. Hampton remembers when 2-year-old Lainey met her infant sister.
"She walked into the room and I'll never forget," Hampton said. "There were all these friends in the room and everyone sensed it. But the only one who didn't see Down syndrome was Lainey. She was just proud. And she held [Nella] and smiled. And it's always been that way."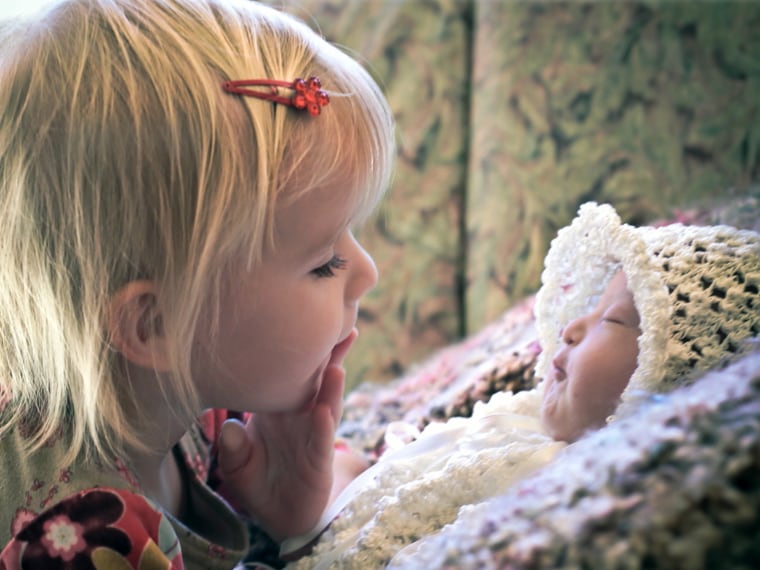 Hampton, who blogs at "Enjoying the Small Things," takes heart from the uplifting stories she's heard from other families with children with Down syndrome.
"Since I've been into this I have met so many families that have children that have been diagnosed with Down syndrome," she said. "I have learned so much. I've learned there are individuals with Down that are going to college and that are driving and that are getting married."
Hampton doesn't expect their lives will be all rainbows and butterflies, but she's hoping that Nella can have a good life.
"She adds so much to our family," she said. "We're excited for the future. We hope she'll get to do whatever she wants to. She can go to college. She can get married. Whether she chooses to live with us or to live independently, I just want her to be happy."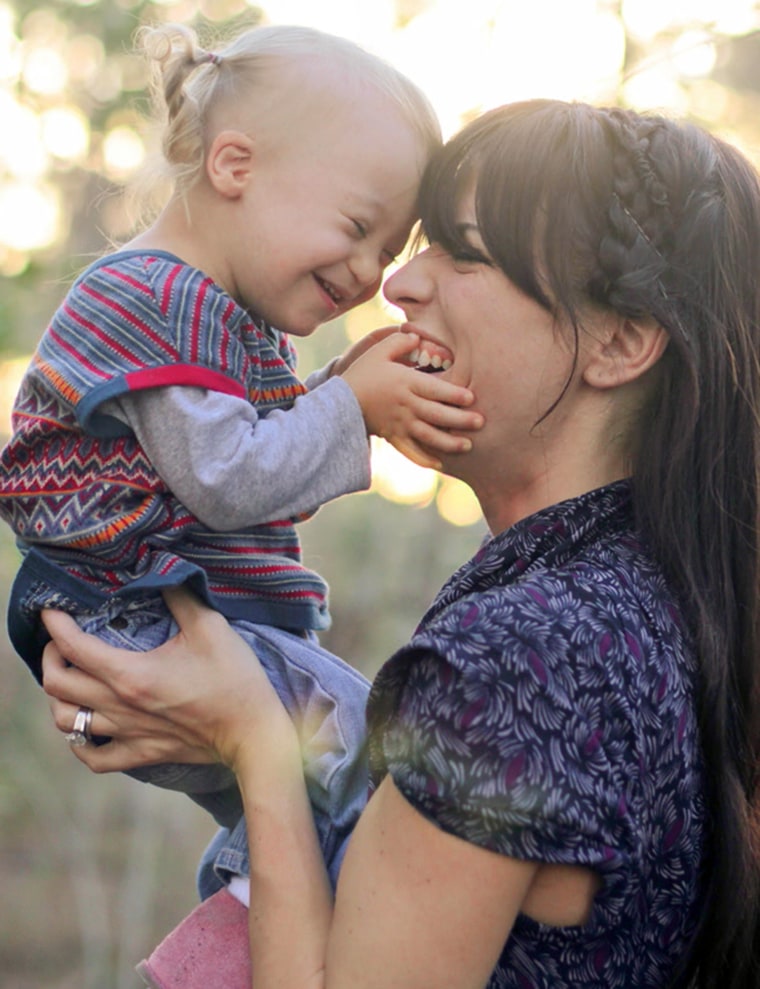 Hampton expects that her book's appeal will go beyond those whose lives have been touched by Down syndrome.
"I think people will be able to relate," she said. "We all have heartache. We all have things in our life that were not expected. And if you embrace them and learn from them and grow from them, you can find beauty in whatever. And Nella has changed our life. And we know we'll be happy. Out of heartache comes happiness."