Life didn't have a fairy tale beginning for 5-year-old Violet Spring, so her mom is making sure her childhood is full of whimsy and joy.
Photographer Holly Spring created a series of dreamy portraits to celebrate the girl and her strength in the face of some unexpected health problems that left the girl without a fully-formed left hand.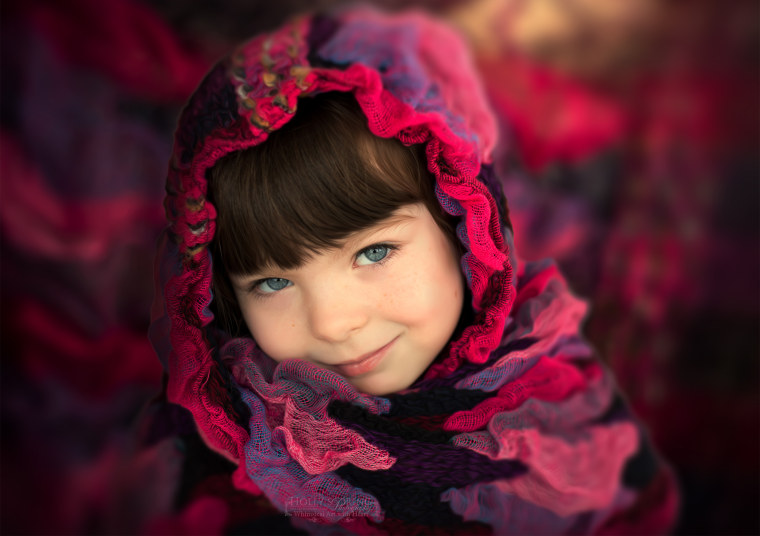 "She is my little muse," Spring, who lives inAuckland, New Zealand,told TODAY Parents. "She has taught me so much about myself. As much as she is my model, she is also my role model and reminds me to have the same courage in life." 
Violet was born with symbrachydactyly, a congenital defect that left the girl with little digits or "nubbins" instead of a fully-formed hand. The condition is rare, affecting one out of every 32,000 babies, according to Boston Children's Hospital. Violet was also born with Hirschsprung's disease, a gastrointestinal disorder.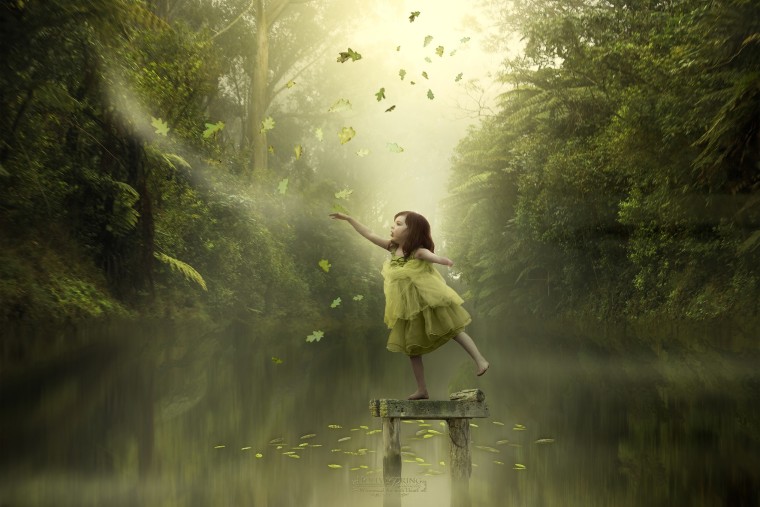 When Violet was 2, she asked, "Mummy, when is my hand going to grow?" and Spring said it broke her heart to have to tell her daughter it would never develop. 
But the girl is learning to adjust and taking daily challenges in stride, she added.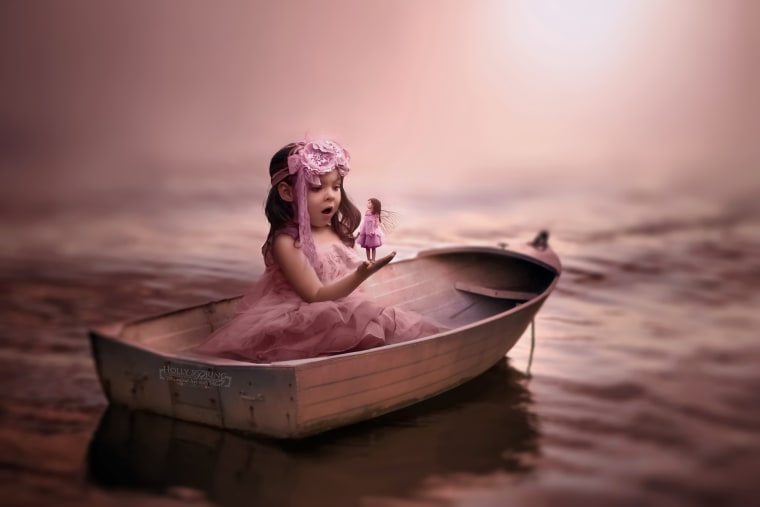 Like any parent, Spring snaps lots of photos of her daughter but she said the experience is so much more intense when a child has health problems.
"Every photo is a treasure, every milestone is one worth celebrating," Spring noted.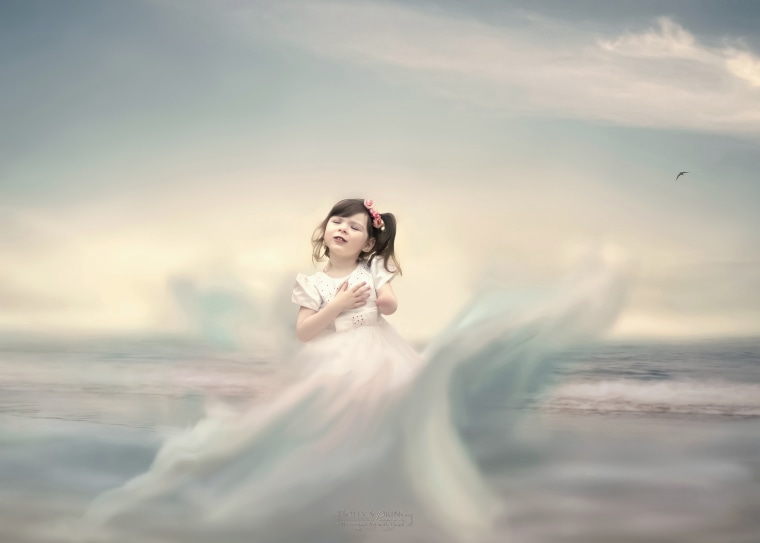 The whimsical portraits came about as Spring was inspired to document the world through her daughter's eyes "and the absolute wonder they hold," she said. 
Violet loves to dress up and so she asks her to let her imagination take over during the special photo sessions.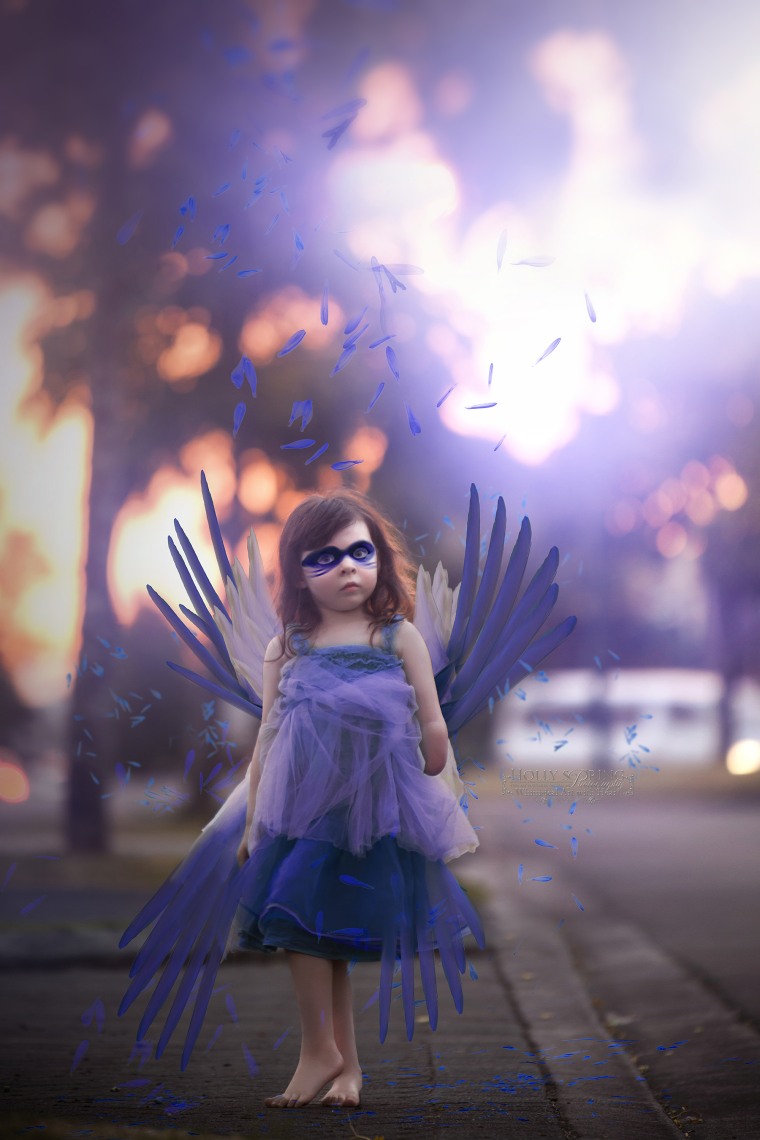 The fantasy-filled images are usually composites: Spring first takes pictures of Violet, then adds unusual backgrounds that she shoots separately. She loves the sea, so many of the photos feature a water theme. 
One quirky image came about after Spring went along on Violet's preschool trip to the Auckland Zoo and took a photo of a giraffe, which was then paired with a photo of the girl looking up. (Many readers have noticed the girl's right hand is missing in the photo rather than her left, but the image is simply flipped, which Spring explains on her Facebook page.)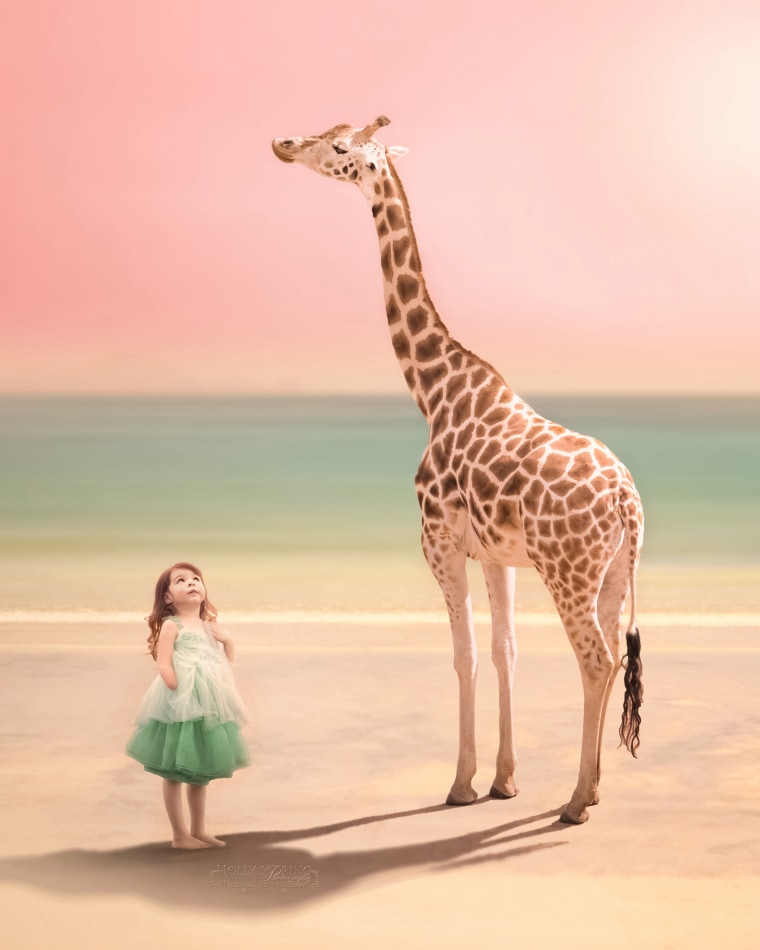 Violet loves the photos and Spring hopes they inspire her as she grows up.
"To me, they reached beyond her physical capabilities, beyond her age and onto a limitless future. I see that in her every day and want to remind her of that through these portraits," she said.