A Texas mother of twins who were conjoined at birth is overjoyed they will soon undergo surgery that will allow them to lead separate lives. 
"I can't wait to be able to hold two individual babies and...look at both of them at the same time instead of kind of having to look at one and then the other,'' Elysse Mata told TODAY Wednesday. "I just can't wait. I'm so excited." 
On April 11, Mata gave birth to twin girls, Knatalye Hope and Adeline Faith, via C-section, 31 weeks into her pregnancy. The girls were born weighing three pounds, seven ounces each, and they share a liver, diaphragm, intestines and the lining of the heart known as the pericardial sac. Mata and her husband, John, of Lubbock, Texas, are now looking forward to the upcoming surgery at Texas Children's Hospital in Houston.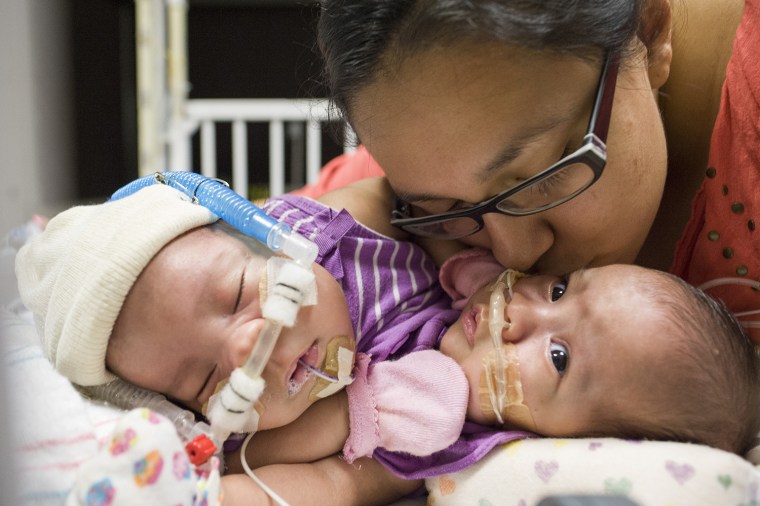 Now five months old, the twins weigh a total of 22 pounds, and doctors have noted that the way they are conjoined is the most ideal for separation surgery. The procedure is expected to happen within the next couple of months and will involve a surgical team of 20 to 30 doctors.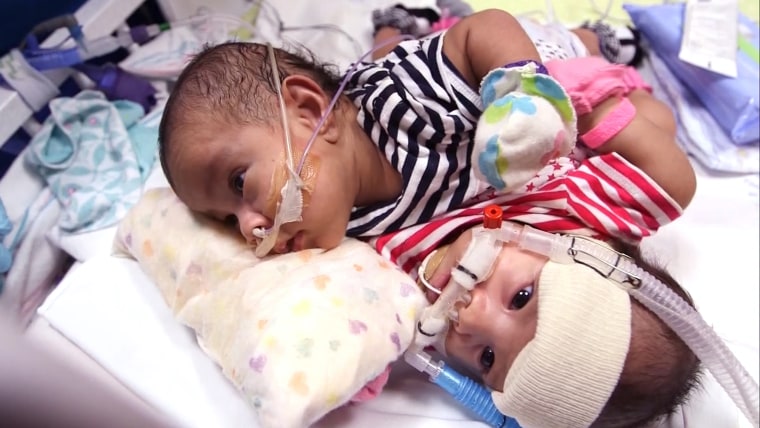 "Our goal as neonatologists is to get them to the point where they're the best surgical candidates for the separation,'' Dr. Stephen Welty, chief of neonatology at Texas Children's Hospital, told TODAY.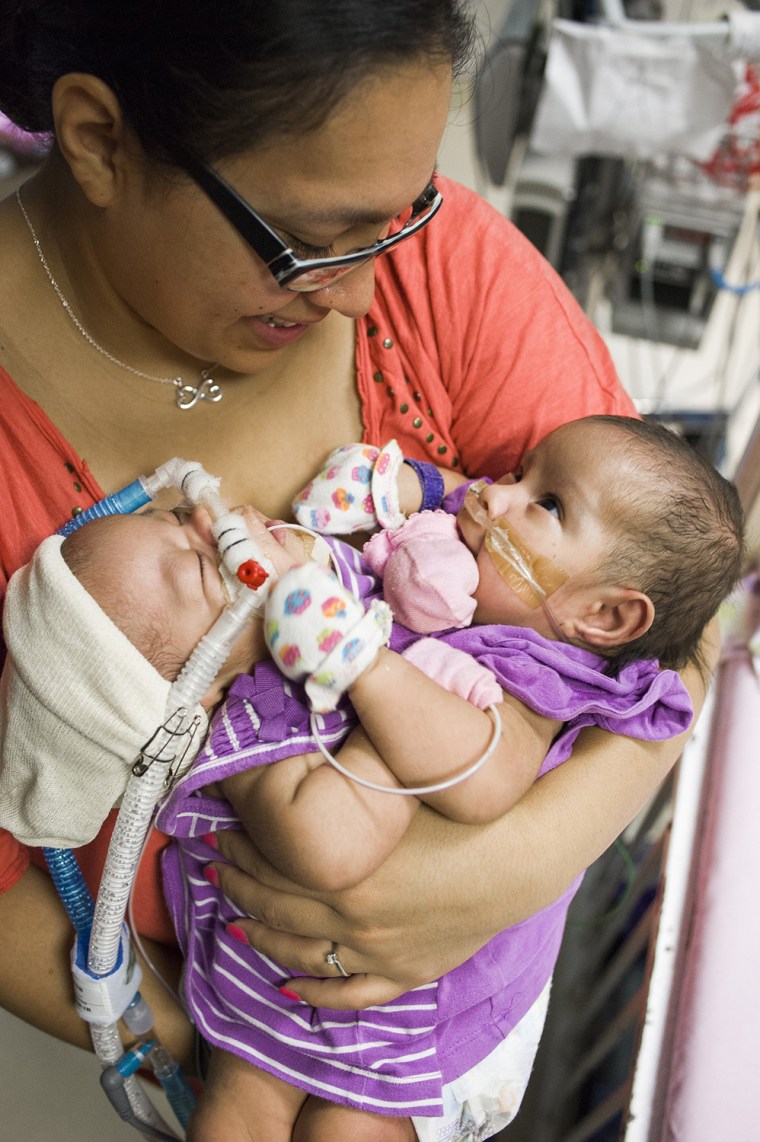 Conjoined twins occur once every 200,000 births, and the overall survival rate is between 5 and 25 percent, according to the University of Maryland Medical Center. The mortality rate for surviving separation surgery depends on the organs shared by the twins, and since 1950, one twin has survived the procedure 75 percent of the time.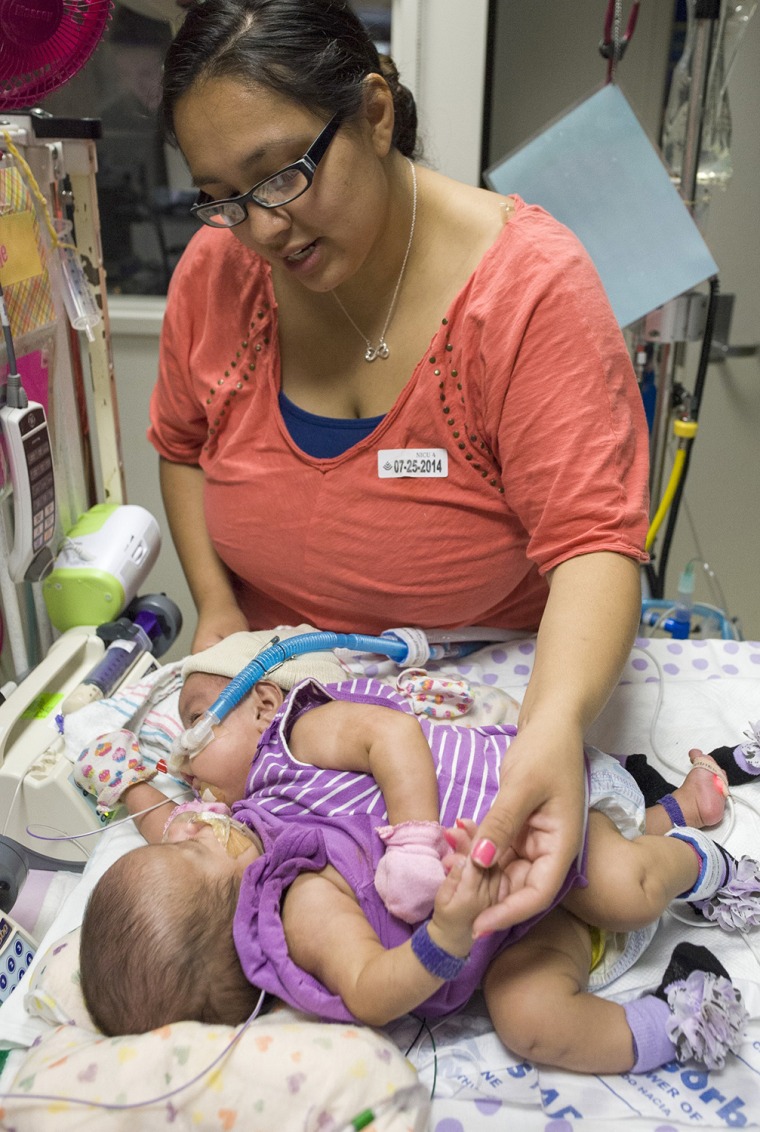 Follow TODAY.com writer Scott Stump on Twitter and Google+.