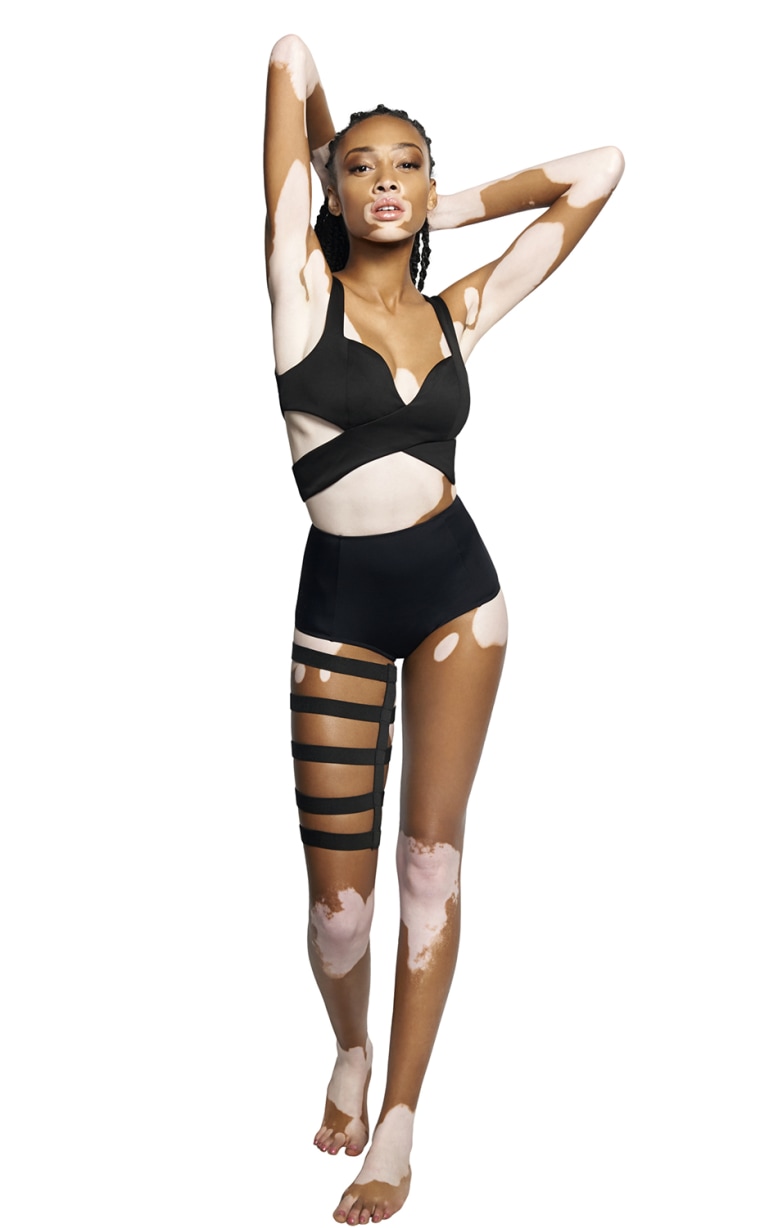 When Chantelle Brown-Young was in second grade, she first realized her life would not be like everyone else's.
"I had just changed schools and befriended two girls who abruptly stopped talking to me after a few months," said Brown-Young, 19, who has vitiligo that causes lighter patches to form on her darker skin. "I asked them why and they said their parents told them not to play with me because they could catch my skin condition. I explained it's not contagious but not everybody is going to understand."
These days, that difference is being heralded. The Toronto native has launched a modeling career and is a contestant on the new season of "America's Next Top Model," Tyra Banks' reality-TV show, which premieres Aug. 18 on the CW Network.
Brown-Young's career success comes at a time when differences in appearance are being celebrated by an industry that has historically valued typical beauty. London-based Ugly Models agency, for example, thrives on placing models with unusual looks in marketing campaigns.
Diagnosed with vitiligo at age 4, Brown-Young said, "It didn't affect me so much when I was growing up because my family treated me as Chantelle with vitiligo. They didn't really teach me about my skin growing up."
In middle school and high school, she was called "cow," "zebra," "a lot of mean things. I started to go through puberty. You're already having changes you don't understand, plus this skin condition that I didn't ask for that has to do with other people's opinions and other people's bullying."
That all changed when she was 16 and was discovered by a Toronto photographer who encouraged her to model. "I was at the age still that I was worried about other people's thoughts but I was trying to get out of thinking that way, to think about myself and that I should love myself ... I was just growing into myself."
From there, she tried to catch the eye of Tyra Banks. "I posted pictures on Instagram of all my modeling work. When I was really proud of a picture, I would ask my followers to tag her in those pictures ... An assistant to the show basically told me that Tyra Banks was really interested in having me on the show."
Brown-Young auditioned and learned that all her hard work had paid off: she was offered a spot on the show, in which model hopefuls compete for a career-launching prize package that includes a contract with Next Model Management.
"I was ecstatic because I never thought that modeling would be something that was any type of career," Brown-Young said.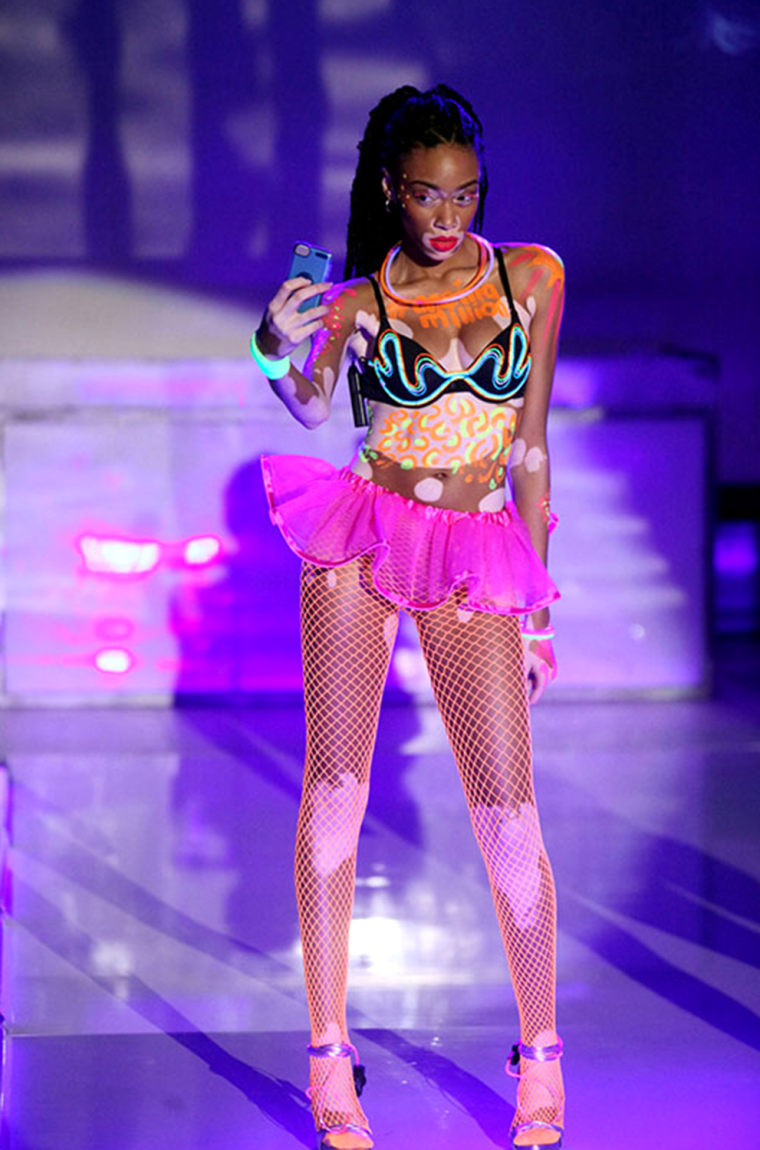 To summon confidence, she created an alter ego. "Chantelle Winnie is my birth name," she said. "Chantelle Winnie Harlow, I call her my Sasha Fierce [Beyonce's alter ego]. She comes out when it's time to work, time to model. She's an extra boost of confidence or diva. I feel like I have her with me everywhere I go."
She hopes others will learn to feel beautiful while looking different.
"I definitely hope and I feel that I am inspiring, but I don't like the word role model. I feel like people put too much on the title of a role model ... you should be careful what you choose to see as a role model, whereas inspiration can come from anywhere.
"The only person that can make you feel that you aren't beautiful is you. You can't let someone else lower your self-esteem because that's what it is — self-esteem, you need to first love yourself before you have anybody else love you."