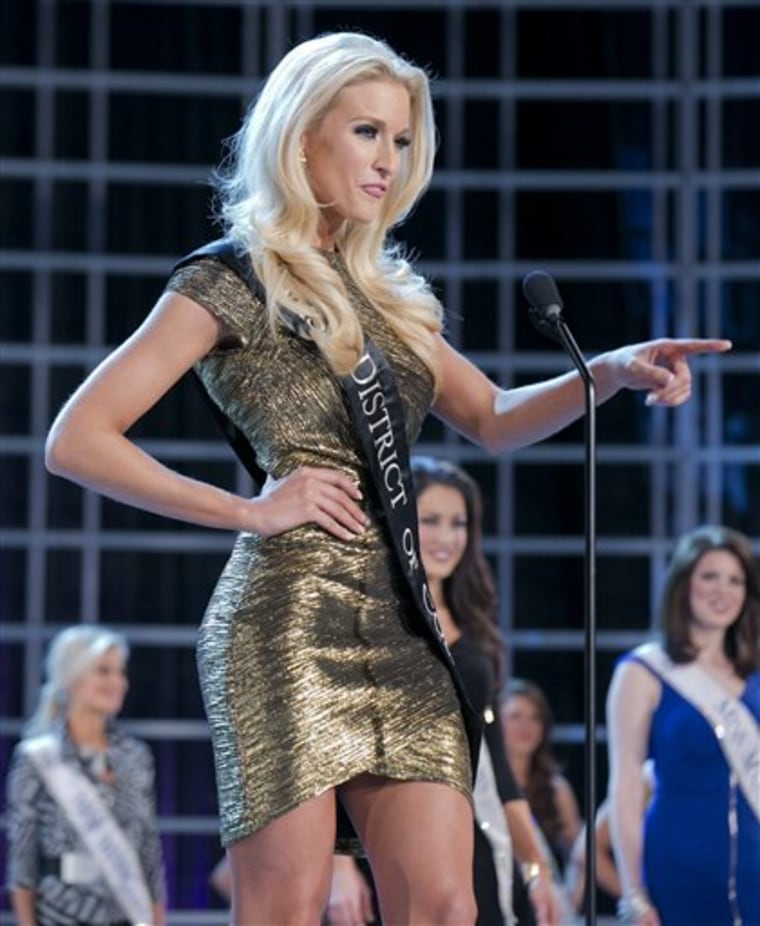 She's a former punk rocker who does artistic rollerskating and plans to have a double mastectomy to protect herself from getting breast cancer. Allyn Rose is not your typical contestant vying for the Miss America crown.
"I was a huge tomboy growing up," Rose said. "I know, every pageant girl says that, but I was in a punk rock band with a leather jacket and a boyfriend with a mohawk."
The 24-year-old Miss District of Columbia first entered the pageant world three years ago in a contest dedicated to breast cancer awareness, which she chose to honor the memory of her mother, who died from the disease when Rose was 16.
First diagnosed with aggressive breast cancer at 27, Rose's mother's cancer returned when she was 47 and she died three years later.
In addition, Rose's grandmother and great aunt both died from the same disease. She has been found to carry a rare genetic disease – not the well-known BRCA1 and BRCA2 genes but another condition, a rare genetic mutation that puts her at risk. "For me, breast cancer is not a matter of if. It's almost a matter of when," she says.
Rose is planning to undergo a prophylactic double mastectomy after her year of service as Miss D.C. or Miss America. Her doctors are monitoring her health in the meantime through sonograms and vigilant check-ups.
Her pageant platform, "Breast Cancer: Planning a Marathon, Running a Sprint," is a tribute to her mom, a marathon runner.
She plans to teach other women how to take control of their medical needs. "I don't ever want to face the same battle that my mom did," Rose said. "My mission is to teach people how to be pro-active in their health care."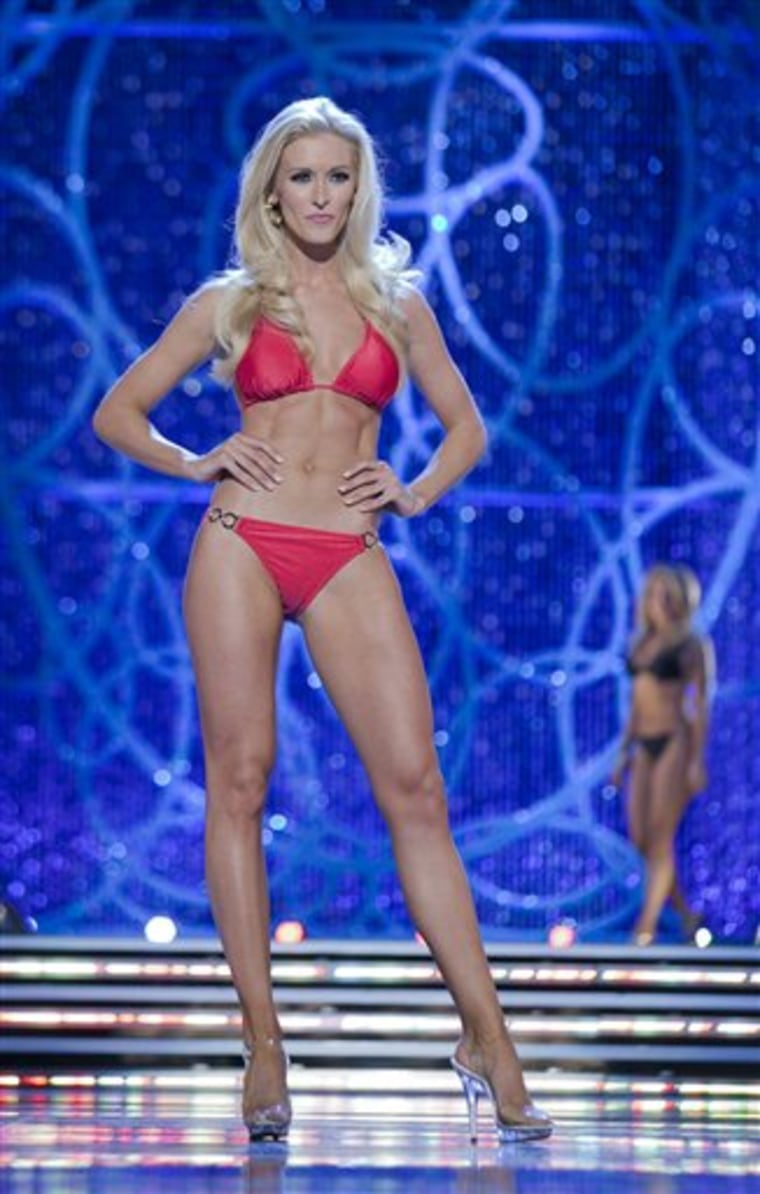 It took some careful consideration before deciding to go forward with the surgery. Her father suggested it to her when she turned 18 but she wasn't ready to hear about it then.
"I said, 'I'm not going to have my breasts removed – I just got these,'" Rose recalled. "It took me a few years to realize the wisdom and that he wanted me to live and for me not to leave my husband. This can really help prolong my life. The beauty in my life is living, and my mother would have given up anything in her life to be here for me … for myself, for my kids, for my future husband, it was a very easy decision for me to make."
She added, "To be an advocate in women's health care and take control of my body has been incredibly empowering."
But it's worth noting that the preventive surgery Rose has decided on has caused some controversy among those in the medical world.
"We're seen a rise in prophylactic mastectomies and a lot of it is not for a medical reason; it is because of fear and anxiety," Sandra Swain, medical director of Washington Cancer Institute in Washington, DC, told the Associated Press.
And Rose's outspokenness about her plans to have the surgery have even attracted hate mail from some – and there are even those who are convinced she's making it all up in order to attract media attention, she told the AP. "You have people who say, 'Don't have the surgery. This is mutilating your body. You don't have cancer.' They want to pick apart every little thing," she said in an interview with the AP.
But Rose is used to doing things a little differently from her peers. When it comes to the talent portion of the competition, Miss District of Columbia will shake things up with an artistic rollerskating routine. Much like figure skating but on four wheels instead of blades, she said, artistic rollerskating involves lots of jumps and spins. She has competed in the sport for 10 years and was a national champion and silver medalist.
Her program will be done to Michael Jackson's "Beat It' with choreography by the group Breaksk8 of America's Best Dance Crew fame, who will be in attendance to watch her perform. "I hope that by breaking the rules a little bit and putting myself out there with my avant garde talent more women are inspired to compete in the pageant."
But to Rose, the most important part is having a platform to start a conversation about tough the medical decisions many women are facing. "It's the power of one woman to touch the life of one woman," she says.
The Miss America pageants airs Saturday at 9 p.m. (ET) on ABC.
Related:
She's the first Miss America contestant with autism
Cancer studies often downplay chemo effects