Less than a week after he woke up feeling ill, 2-year-old Grayson Dunham was dead — the victim of an E. coli infection complication that took a grave turn.
Now, his grieving mom is sharing his story hoping to spread awareness so that other families don't have to go through a similar ordeal.
"It is a parent's worst nightmare," Kayla Dunham, 25, who lives in Sheridan, Indiana, told TODAY. "He had never been sick... When you think of things happening, you think of severe illnesses like cancer or car accidents. You don't think of E. coli."
Related: Can Chipotle make a comeback after outbreaks?
The family had been enjoying the summer, visiting a state fair, going to a petting zoo and eating out last month, when Grayson suddenly started vomiting and experiencing diarrhea on the morning of Aug. 10.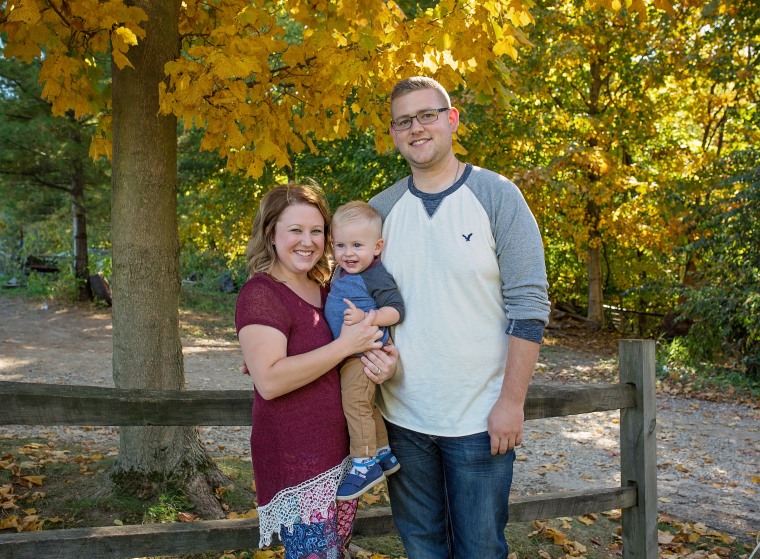 Doctors couldn't settle on an exact cause, Dunham said. At first, the family was told it was stomach flu, then indications that the boy's intestines may have been folded over each other, then possible problems with his appendix. As time went by, Grayson started having intense abdominal pain and bloody diarrhea.
"We were misdiagnosed five times before they said, yes this is HUS," she recalled.
Related: Why a lucky few may be immune to food poisoning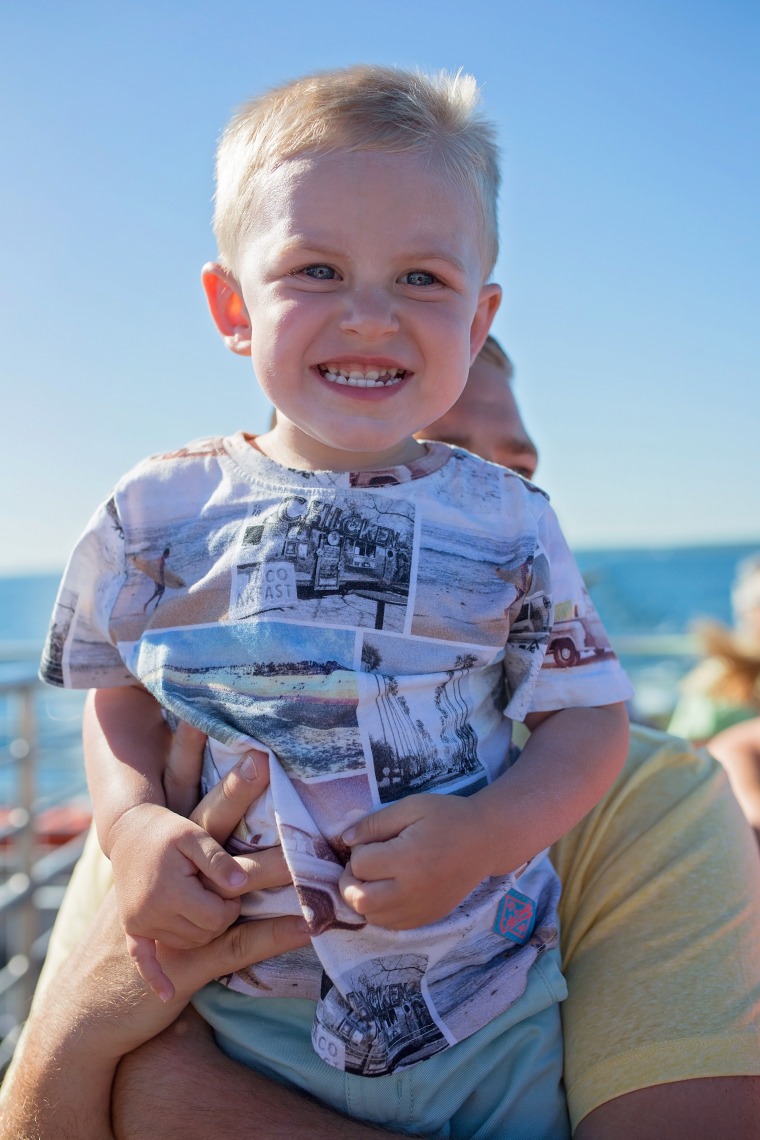 HUS, short for hemolytic uremic syndrome, can strike after an E. coli infection of the digestive system, according to the National Institute of Diabetes and Digestive and Kidney Diseases. It destroys red blood cells and clogs the kidneys' filtering system. HUS is the most common cause of acute kidney injury in kids.
Dangerous strains of E. coli can be found in undercooked meat, unwashed contaminated fruits and vegetables and contaminated juice. Animals can also spread E. coli.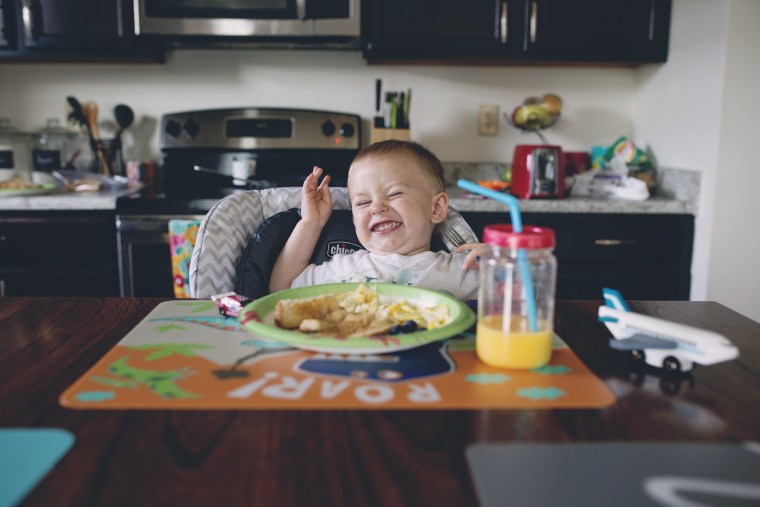 Grayson's stool sample ultimately tested positive for Shiga toxin-producing E. coli, Dunham said. The family tried to figure out how he could have been infected: Was it the petting zoo? The restaurants they visited? Produce that his mom bought at a supermarket? The local health department told Grayson's parents they may never know the source.
Related: You can't judge meat by its color and 4 other common food handling mistakes
Grayson finally ended up in the intensive care unit of a children's hospital in Indianapolis, Dunham said. Doctors told his parents he was stable for the night and urged them to take a nap in a nearby room, but the family was soon jolted by news the boy was deteriorating.
His hemoglobin — a protein in red blood cells that carries oxygen — had dropped from the normal range to zero, his mom said.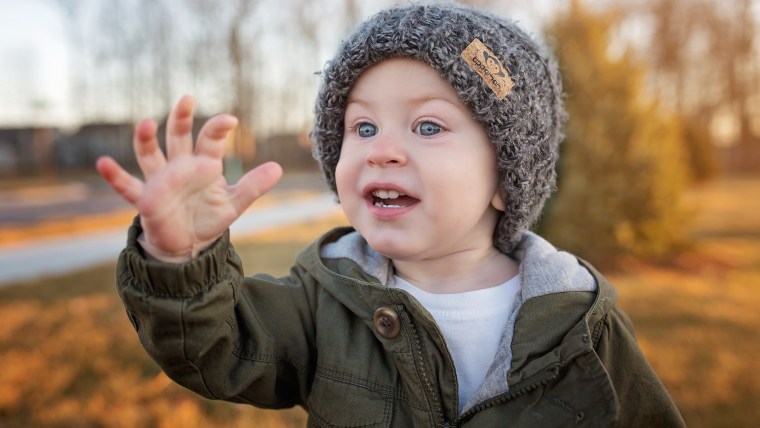 Doctors were not able to get his heart pumping on its own and performed CPR for an hour and 45 minutes, but to no avail, she recalled. Grayson passed away at 4:30 in the morning on Aug. 15.
"My heart is in shock, I'm numb, and I don't have words for what even happened," Dunham wrote on Facebook. Doctors still don't know why her son deteriorated so suddenly, she said.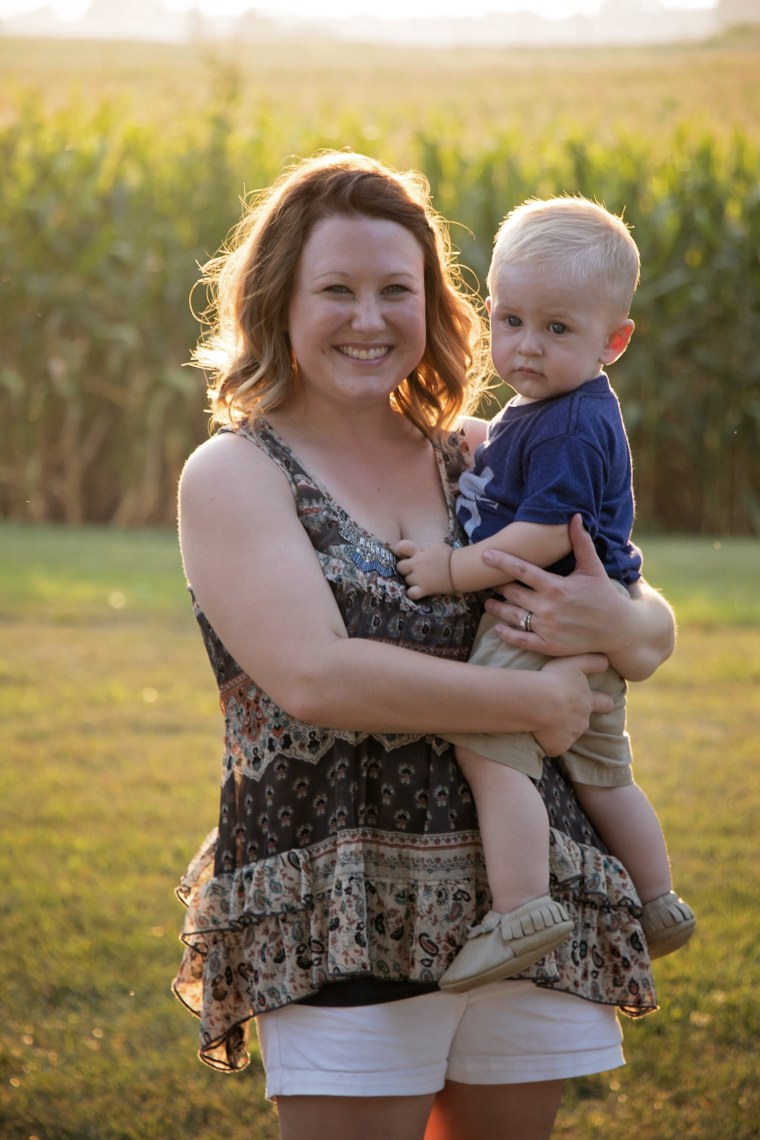 It's important to note HUS can be life-threatening, but most children recover without long-term health problems, the National Institute of Diabetes and Digestive and Kidney Diseases reports. The mortality rate for patients with HUS is less than 10 percent.
That's no comfort to parents like Dunham. She urges families to be aware of the symptoms — including vomiting, bloody diarrhea, abdominal pain and fever — and to be an advocate for their children if they suddenly get ill. Ask lots of questions, do your own research and be aware you can demand a stool sample be taken, she said.
She's now extra careful about washing hands and has signed up for FDA alerts about food and safety recalls. The family has set up a fund in Grayson's name at Riley Children's Hospital.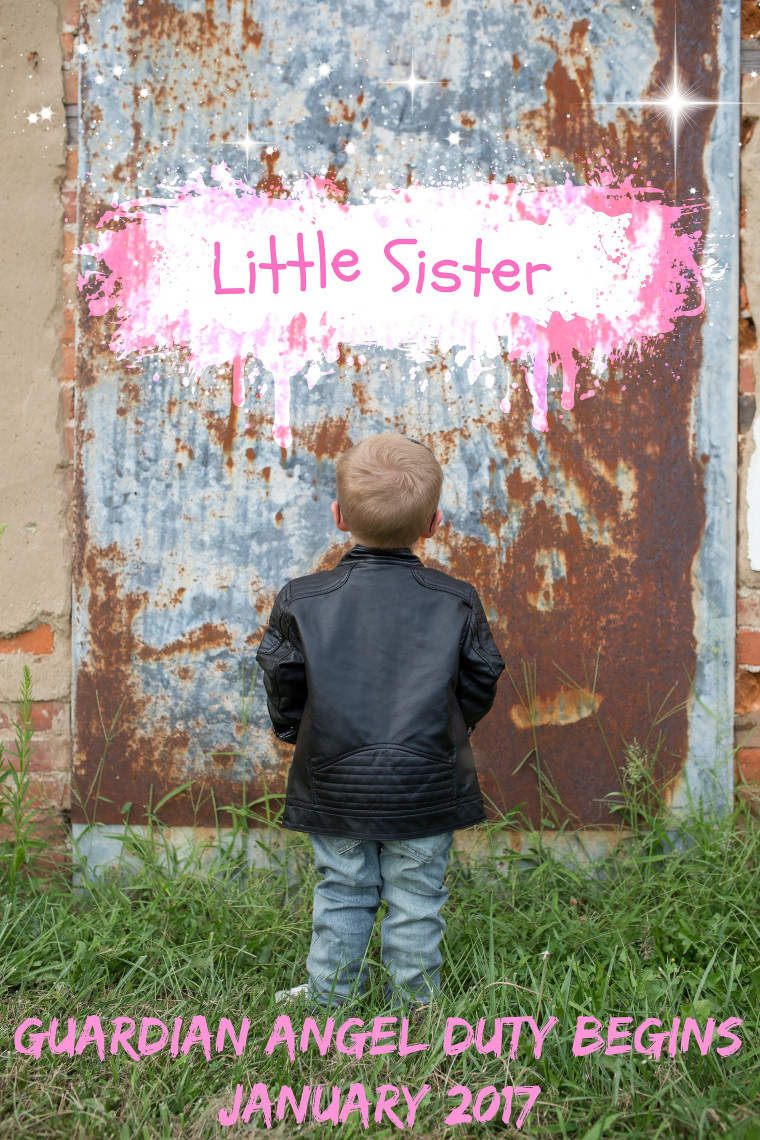 As Dunham and her husband grieve for Grayson, they're also getting ready for the arrival of a new member of the family. Dunham is expecting to give birth to a baby girl in January. She plans to name her Graysie.