Despite their long, cold winters, Minnesotans do not hibernate. Their culture is to get up, bundle up, and get outside.
The Minneapolis-St. Paul area topped the list of America's 50 "fittest cities" this year, according to the annual American Fitness Index from the American College of Sports Medicine and the Anthem Foundation.
The report examined a variety of health indicators: rates of asthma, diabetes and heart disease, obesity, smoking, availability of farmer's markets and investment in public parks and playgrounds.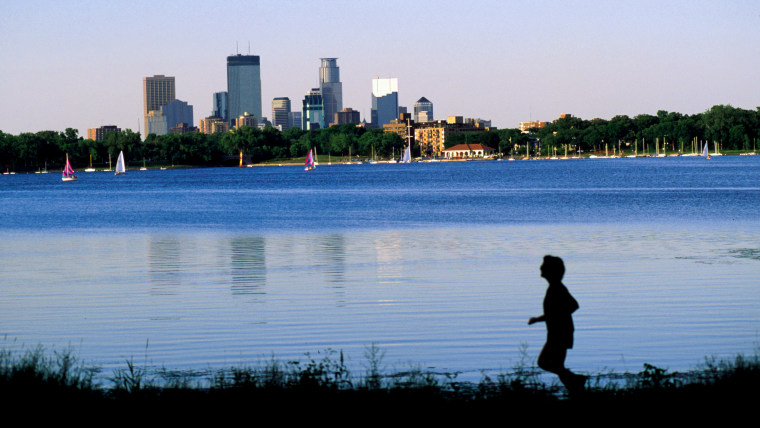 "America is walking more," said Dr. Pamela Peeke, national spokesperson for the American College of Medicine. "We have more parks, more walking paths. People are getting out using public transportation instead of driving all the time. They're walking to work. This is all great."
It's no surprise to Minneapolis resident Rumen Hulmequist. He and his friends are drawn to the surrounding lakes where they walk, run and work out. "This is where health happens," said Hulmequist. "I like to walk outside even in the winter because it's gorgeous."
The positive news:
From 2016 to 2017 the report showed a 16 percent increase in the number of people who got the recommended amount of aerobic exercise.
And there was a 10 percent drop in diagnoses of chest pain and heart disease.
The Twin Cities pushed Washington, D.C. out of the top spot this year, to number two. Peeke said the nation's capital did not make a big enough investment in its parks system.
San Francisco, Seattle and San Jose rounded out the top five.
Orlando surged ahead from number 43 out of 50 last year to number 25 this year. Los Angeles also improved, from number 29 last year, to number 16. That may be partly attributed to improvements in air quality. California has some of the most polluted cities in the country, but has implemented an aggressive program to reduce pollution. Last month, the American Lung Association reported Los Angeles had reached its fewest days ever of high ozone levels.
Other cities moved in the wrong direction.
Richmond, Virginia dropped 12 spots, from number 18 to number 27. Charlotte, N.C., Philadelphia, Providence, R.I. and Virginia Beach, Virginia, also fell.
Some bad news:
The report showed a slight rise in obesity.
And a decrease in the number of people who said they're in optimal health.
Peeke's advice? Play more.
"Play outdoors. Play indoors. Have fun," she said. "When you do that, when you move your body, you do it in beautiful places like our parks, playgrounds. You're out with the kids and the dog, throwing the Frisbee. And you're taking better care of yourself."
The top 10 fittest cities:
Minneapolis-St. Paul
Washington, D.C.
San Francisco
Seattle
San Jose, California
Boston
Denver
Portland, Oregon
Salt Lake City
San Diego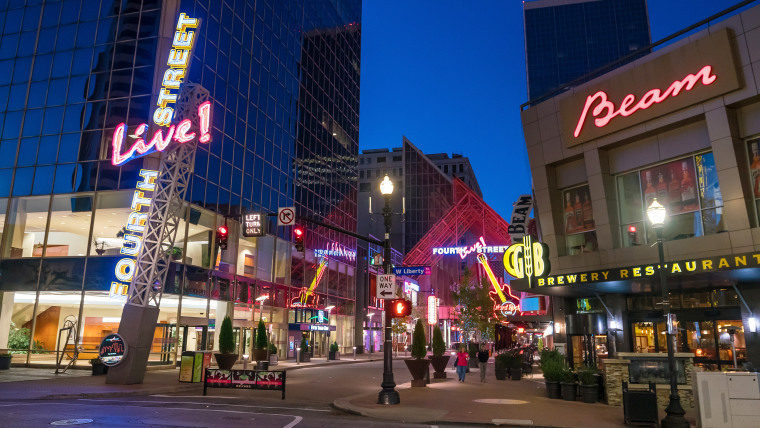 And the bottom 10:
41. Columbus, Ohio
42. Nashville, Tennessee
43. Detroit
44. San Antonio
45. Memphis, Tennessee
46. Birmingham, Alabama
47. Charlotte, N.C.
48. Indianapolis
49. Oklahoma City
50. Louisville, Kentucky
To see where your city ranks, check out the full list here.
Erika Edwards is a medical reporter with NBC News Channel.
RELATED:
The happiest, healthiest state in the US is...