Swimmer Michael Phelps is the most decorated Olympian in history. Yet, he has fought his share of battles with depression and other mental health issues just like many of today's youth.
In a new documentary about anxiety and its impact on kids, Phelps opens up about experiencing low self-worth when he was younger, even while he was racking up swimming medals and accolades.
"I just didn't like who I was. If something was bothering me that would start to come out, and I would start feeling angry or depressed or upset, I would almost ignore it," he tells a young boy in the film, "Angst." "So I would shove it even farther down so I wouldn't have to deal with it, so I never had to talk about it."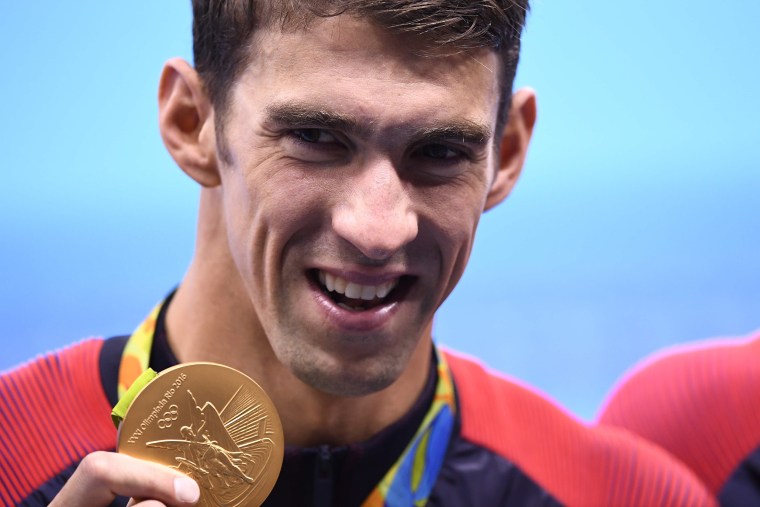 The documentary, designed to be screened at schools and community centers, features Phelps and other adults talking openly about their anxiety, as well as mental health experts providing advice and explaining where to tap into resources.
Phelps, who has won 28 Olympic medals over his career, has been open in the past about being bullied and dealing with depression when he was younger. He also has bounced back from rehab, which he checked into after a 2014 DUI arrest, to become an advocate for mental health awareness.
"I finally got to a point where, it was my tipping point, where I just blew up. Just couldn't take it any longer," Phelps says in the documentary. "I started talking about the things I went through and once I opened up about that and things that I had kept inside of me for so many years, I then found that life was a lot easier. I got to the point where I understood that it's OK to not be OK."
Scilla Andreen, chief executive and co-founder of IndieFlix, the studio releasing "Angst," told The Associated Press that said she hopes the film will reach more than 3 million people around the world from 25,000 community and school screenings.
"Anxiety is totally treatable," she said. "It can be a precursor to so many things that can then lead to addiction, homelessness, dropping out of school and a host of other mental health challenges."