Michael J. Fox is opening up about how Parkinson's disease has affected his life, revealing in a new interview that doctors told him at the time of his diagnosis that he only had 10 years left to work.
Fox learned he had the degenerative neurological disorder while filming "Doc Hollywood" in 1991, he told Haute Living magazine. He kept the diagnosis hidden from the public for the next seven years, partly because he was in denial.
He then packed in as much work as possible — including starring roles in "Stuart Little" and "The American President" — because he feared he would have to end his acting career shortly afterward.
"I was only supposed to work for another 10 years. I was supposed to be pretty much disabled by now," he said. "I'm far from it. This is as bad as I get, and I can still go to the store and go marketing."
Ultimately, the actor and producer embraced his condition and set up The Michael J. Fox Foundation for Parkinson's Research, a nonprofit organization devoted to finding a cure for the disease, a disorder of the central nervous system and marked by tremors.
"I realized it was a real awakening to me because I had been kind of keeping this secret," he said.
Fox continued to enjoy a full career, including a recurring role on "The Good Wife" that earned him three recent Emmy nominations.
RELATED: See Michael J. Fox go 'Back to the Future' onstage with Coldplay
At the time of his diagnosis, Fox and his wife, actress Tracy Pollan, had one child, a son. The couple have since had three more children, three daughters, including a set of twins.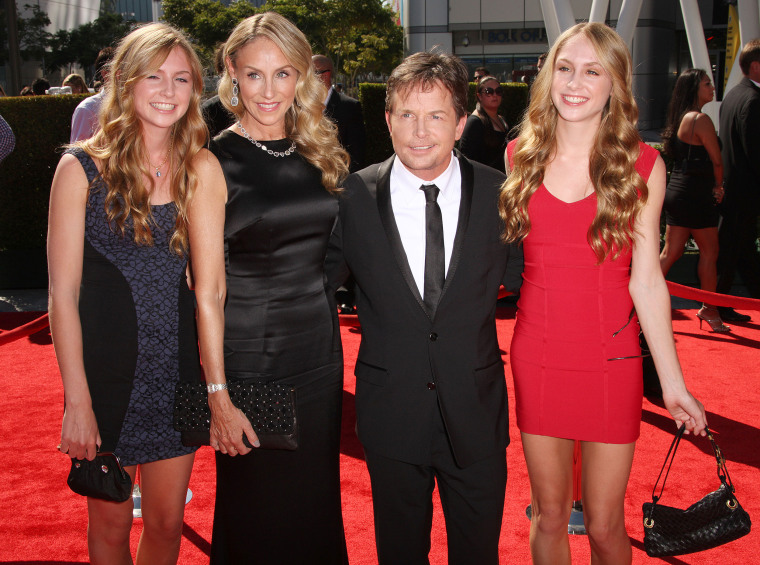 "They grew up with this. It's all they know, and I think if you asked them to describe me, the ninth thing they would say would be that I had Parkinson's," he said.