Like so many others, Michael J. Fox long looked up to Muhammad Ali. After all, Ali was "The Greatest."
But it wasn't until Fox knew the man personally and fought side-by-side with him — in the battle against Parkinson's disease — that he truly realized just how great Ali was.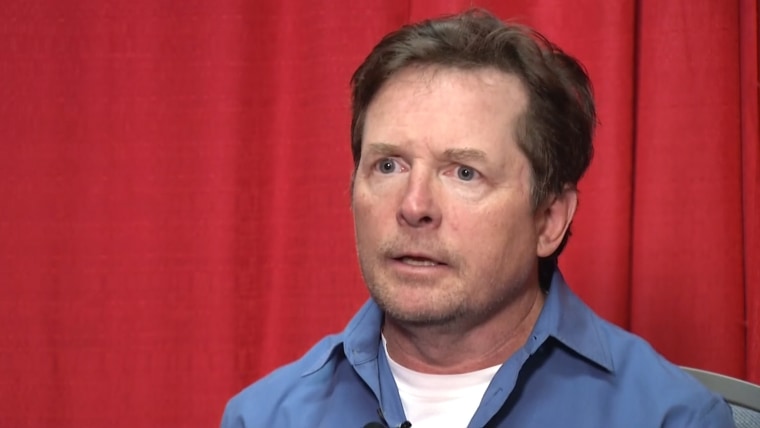 "Before I was diagnosed with Parkinson's, I admired him and I admired his athleticism, his poise, his class, his style, his stoicism, his belief in what he thought was right," Fox recalled during an interview that aired on TODAY Monday. "[But] to have actually met him and joined with him in a common cause, in a common fight was ... I mean, who else would you want in your corner?"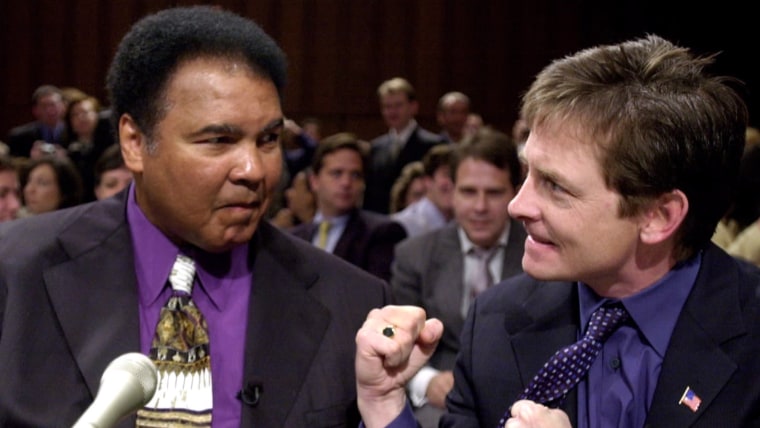 MORE: From Madonna to J.K. Rowling, celebrities mourn the death of Muhammad Ali
And Ali, who was diagnosed with the progressive neurological disorder in 1984, was in that corner right alongside anyone else living with Parkinson's, and he brought his fame and resources to the fight.
In fact, it was Ali who helped inspire Fox to embrace the cause, too.
"He was quiet for a while," the actor and Parkinson's activist said of a motivating call he got from Ali. "And then he said in a very soft voice, 'I'm glad you're in this fight with me.'"
That soft voice had a strong impact.
"It was just a formative moment in my life," Fox said. "I realized that we were all part of something bigger."
MORE: Muhammad Ali's daughter, Hana Ali, pens emotional post to honor late father
That bigger legacy continues, both through The Michael J. Fox Foundation for Parkinson's Research — a nonprofit organization devoted to finding a cure — and The Muhammad Ali Parkinson's Center — a facility that hosts nearly 10,000 patients each year.
Follow Ree Hines on Twitter.