Millions of us are vowing to lose weight this year. And at least 58 percent of Americans dine out least once a week. So one of the easiest ways to cut calories is to learn the secrets hidden in restaurant menus. 
In the February issue of "O, The Oprah Magazine," researchers at the Cornell University Food and Brand Lab reveal how menus are designed to to feature what "restaurants think you want" — not for healthful or low-calorie dining. 
"What people don't realize is they read the menu in a really predictable way, ' Jihan Thompson, the magazine's health editor told TODAY. "They start at the top left, read over to the top right, cut down the middle, go bottom left to bottom right," otherwise known as the "Z" pattern.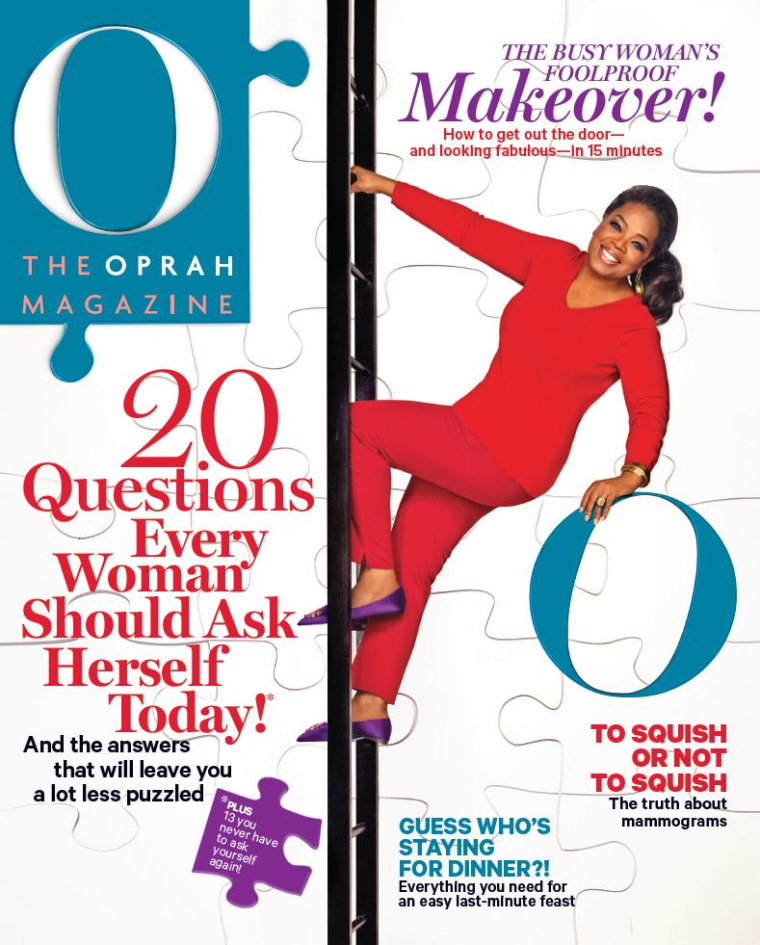 That means onion rings, burgers and pastas are highlighted, rather than salads which are in the middle of the menu page, "where you're least likely to look," Thompson said. 
Other "menu secrets" to watch for: 
If olive oil comes with the bread basket, ask for butter. Oil has 19 percent more calories of fat per piece of bread than butter, according to Cornell researchers. 

Dishes described as "crispy" have, on average, 130 more calories than other items. "Marinated" dishes tend to have 60 fewer calories. 
If you can't find the low-calorie items on the menu, put it down and ask the waiter, "What are two or three of the chef's favorite lighter items for someone who's not that hungry?" or, simply, "What are your healthier choices?", suggests Brian Wansink, head of the Cornell lab and author of "Slim by Design."
For more, go to Oprah.com