When Peter Biro of Wellesley, Mass., discovered that he was about to join the Sandwich Generation — caring for both dependent children and ailing parents — he did what most 40-something Americans would do. He searched the Internet.

He found little to help him figure out how to juggle the financial, emotional and logistical challenges of caring for his ailing 89-year-old father while also being there for his wife, Nova, and their pre-teen twin daughters, Lily and Sophie.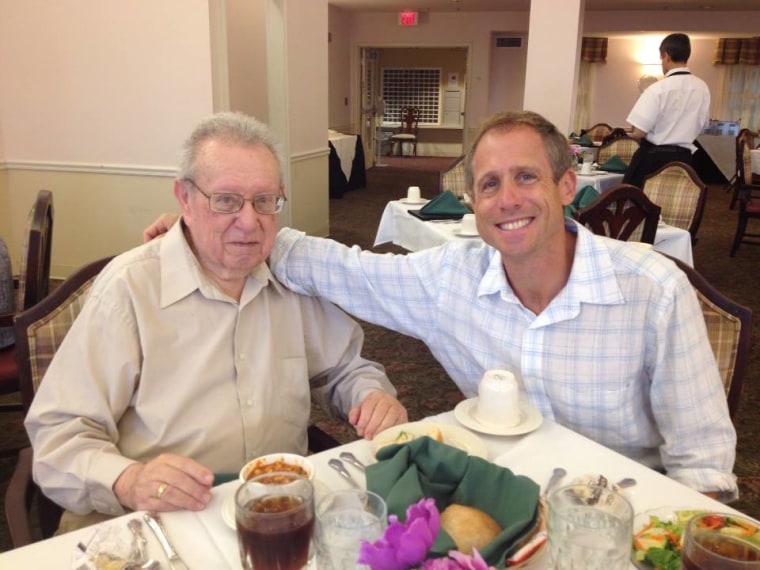 "The thing about it is, you have to do all these things you've never done before," said Biro, a restaurateur and CFO of a Boston-based security software company. "You try to be as much of a perfectionist as you can in a world when perfection is impossible."
"Then I experienced a kind of clarity … a strange calm about it," Biro said. "I don't really know how, but we'll make it work. If I have to make other things in our lives adapt around it, I'll do that."
Nearly two out of three family caregivers are women, but Biro is part of a growing number of men in their 30s, 40s and 50s who have become the primary caregiver for an elderly parent while still providing for children at home or in college. The percentage of male caregivers rose to 34 percent in 2009, up from 25 percent in 1987, according to studies conducted by the National Alliance on Caregiving and the AARP.
"Previously, men would pay for someone to take care of their parents, as opposed to actually doing the caregiving," said Carol Abaya, a journalist who has written extensively about the Sandwich Generation. In recent years, "that's changed to where the son, the man, is more involved in orchestrating the care, actually, instead of just paying someone — being involved and making sure they get to the doctors, making sure they're taking meds, grocery shopping and all that kind of stuff."
Biro, like the other fathers interviewed by TODAY for this story, did not know what he was getting into when he assumed his role as caregiver for his aging loved one.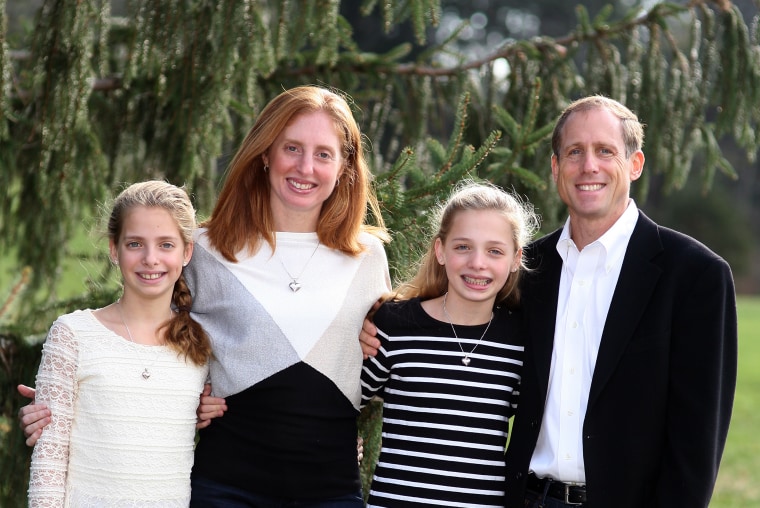 As his dad began to recover from a dangerous bout with the stomach bacteria Clostridium difficile (C. diff), a social worker at the New Jersey hospital asked him what rehabilitation center he wanted to send his father to.
"How do I know?" Biro said, then jumped online to find out what to do.
It's not easy for anyone, sandwiched dads or moms, said journalist Paula Span, author of the book, "When the Time Comes: Families of Aging Parents Share their Struggles and Solutions" and writer for the New York Times' blog The New Old Age.
"With parents, it's completely unpredictable," Span said. "They can be perfectly fine and traveling around the world one day, and totally incapacitated and in the hospital with a stroke the next. It can turn your life upside down in an instant."
Frustrated with his Internet research, Biro began to write about his experience on a personal blog: the Sandwiched Man. There, he hopes to provide solace and guidance for others who find themselves in a similar situation.
Other resources include: 
Writer and editor Niel Vuolo of Queens, N.Y., was not as proactive online as Biro when it came time to care for his mother, Consuelo. She lives in an upstairs apartment and requires three trips a week to a clinic for dialysis.
"We're very much kind of winging it," said Vuolo, who is a stay-at-home father to school-age kids, Olivia and Niel, and writes about it all on his blog, Great Moments in Bad Parenting.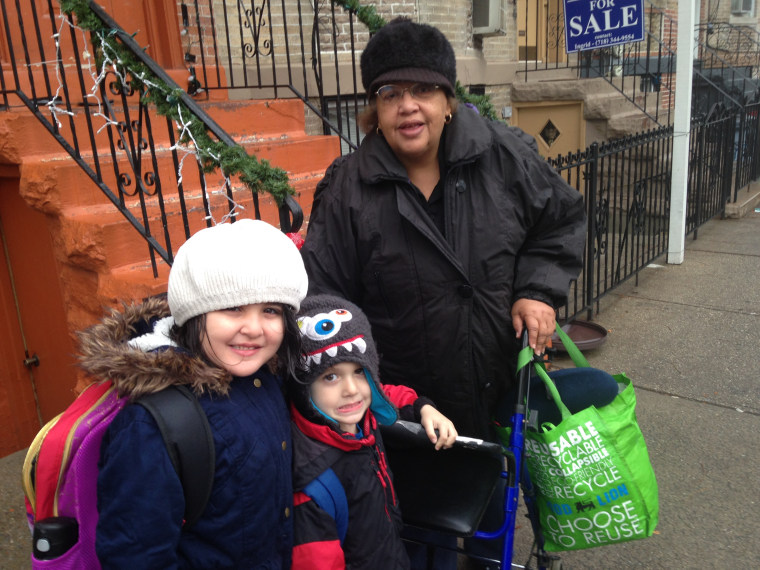 Part of "winging it" is making sure his children are involved with caring for their "Ala". For example, when Vuolo cooks his 72-year-old mother's meals, he often will have his kids deliver them to her upstairs.
But parenting skills are not much help when taking on the caregiver role.
"You have to be really patient dealing with a parent," Vuolo said. "It's not the same as a child. They don't want to be treated like children."
The role reversal can be difficult, says Kent State University professor Phillip Rumrill, who with co-authors, Danielle Dresden and Kimberly Wickert published "The Sandwich Generation's Guide to Elder Care" as a how-to manual for parents like Biro and Vuolo.
"No matter how old you are, when you have to start taking care of your parents, that's just a weird transition," said Rumrill.
That was true for Doug Gertner, an educator and broadcaster in Denver, who wrote about his experience as his father's caregiver on his personal blog, the Grateful Dad.
"You start with your dad, and there's all kinds of history and baggage," Gertner said. "Like many men, I had a complicated relationship with my father. Then one day he needed me, and that threw my world all a-kilter."
It's clear no one can do it alone.
Michigan attorney Kevin O'Shea, a divorced father of three who helps manage the care of his elderly parents in the Detroit suburbs, knew the only way he could navigate his parenting and caregiver responsibilities was to engage a team — and to work at a law practice with understanding co-workers.
"It is a lot of juggling," said O'Shea, who along with Gertner recently spoke about the topic for a Third Path Institute webinar, Flex for a Lifetime. "But if I didn't have a supportive work environment, none of this would be possible."
The support system can be fragile, though.
"You pull one brick out of it," O'Shea said, "the whole thing can come crashing down, and your carefully constructed system falls apart."
Biro echoed that, and emphasized the contributions of his most important team member — his wife, Nova.
"It would not work (without her support)," Biro said. "Logistically, but also emotionally. Her role really, in some ways, is to look after me. She knows when I'm overwrought, not thinking clearly, looking after the kids. She is really the advocate for the whole family in this situation."