As Dr. Edgar Guarín participated in World Vasectomy Day over the years, he noticed something that sparked an idea. Physicians in countries, such as Mexico and Indonesia, relied on mobile clinics to bring doctors to communities lacking in the health care to make obtaining a vasectomy easier. He thought something similar could work for his practice but could foster something a little different — a positive dialogue about vasectomies.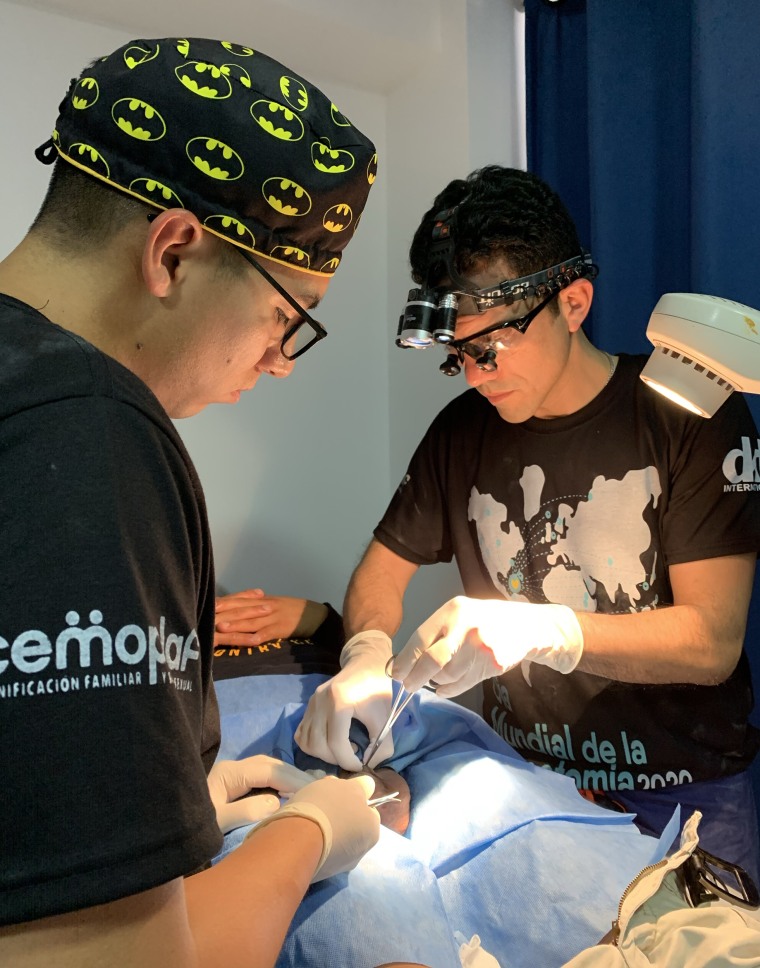 "After 2017 in Mexico, I came back from that experience and I kept thinking this will be a terrific idea in the United States," Guarín, a family medicine physician from Iowa, tells TODAY.com. "If we bring the mobile clinic here it would allow us to convey a message with the clinic — the message of mobility and simplicity that a vasectomy has. You cannot do that with tubal ligation." What's more, he says when people see his clinic on the road, they think of vasectomy in a new light.
"It says mobile vasectomy clinic," Guarín says. "Guess what's going to happen when you're on the interstate highway? You're going to create conversations. So, when you create conversations, which for the most part are positive conversations, people start talking about vasectomy more."
Guarín didn't always provide vasectomies in the mobile clinic and at his offices Simple Vas Vasectomy Clinic. He started offering maternal and reproductive care for patients. That's when he noticed that when it come to permanent contraception, such as tubal ligation or vasectomy, it was women, not men, who underwent the procedure. Tubal ligations are more invasive and more costly, he says.
"I got tired of seeing the lack of participation of men in contraception," Guarín says. "It made me think that I needed to drop everything else and just focus on making it as simple as possible for men to access vasectomies and elevate their decisions so that we can change the mentality of men."
He's done that in a few ways, including the mobile clinic and providing education about vasectomy. In many ways, providing reliable information about vasectomy remains essential because men don't visit a doctor that focuses on their reproductive health in the same way that women do. Over the years, Guarín has found a few reasons why men don't pursue vasectomies.
"Setting aside the obvious, fear, fear of the unknown, the obvious fear of having a total stranger grabbing their genital with a sort of sharp instrument, I think two things are the most critical issues," Guarín says. "One is … a lack of education, plain ignorance, and the other one is the complexity of the process."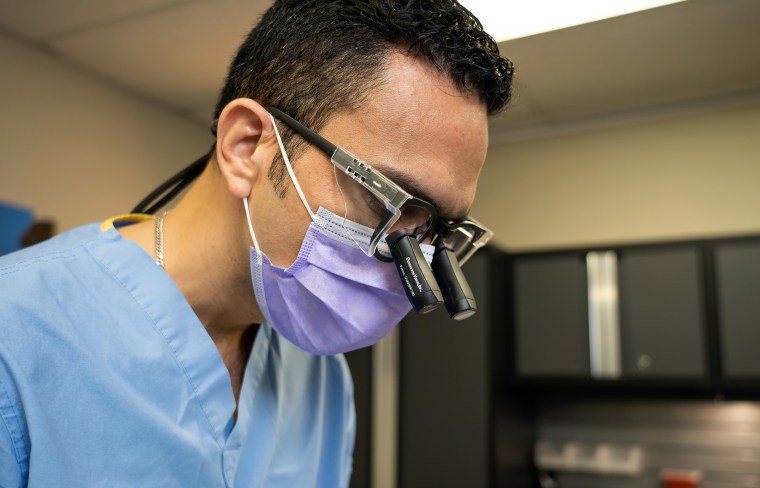 For many, a vasectomy still seems like a punchline to a joke. 
"There are numerous emasculating jokes about the procedure itself," he says. "They feed into that negative narrative of the participation of men in contraception because they portray that participation as a sacrifice, which it's not. It's a 10-minute procedure. It's the least that (men) can do when we have the most joyful part in reproduction."
Guarín counters this misinformation by having easy to understand information on his website. It covers what men can expect, what a vasectomy is and even how sperm moves.
"We don't talk about this with adolescents. We don't put it into their brains," he says. "They're not going to think about it as an option."
That's why answering questions and providing information puts many patients at ease. He also allows people to schedule online, which makes a huge difference. Men can make the appointment right when they're researching vasectomies.
"I tell you this, 35% of the patients who schedule their appointments in my clinic make it after-hours," Guarín says. " And by after-hours, I mean between the times of 5 p.m. and 8 in the morning."
Ease in scheduling means that patients are more likely to follow through with the appointment. Guarín also returns patient calls himself.
"My philosophy is here is that no one else should be calling other than the surgeon," he says. "Patients have said before they don't want to be talking to anybody else other than the guy who's going to be grabbing their testicles with sharp instruments. So by doing that, you put them at ease and you give them full information."
After the U.S. Supreme Court overturned Roe v. Wade, Guarín saw a huge spike in interest in the long- lasting contraception. This is consistent with national trends. When the draft decision was leaked in May, searches for vasectomies increased by 99%, according to previous TODAY.com reporting.
"We saw an increase in traffic to the website within 48 hours of the decision, over 250 to 300% increase in the traffic to the website and within 48 hours 50% of the patients we normally see in a month, signed up," he says. "In June of 2022, I did 41 vasectomies. Normally I do 40 to 50 a month. Then in July, I did 79."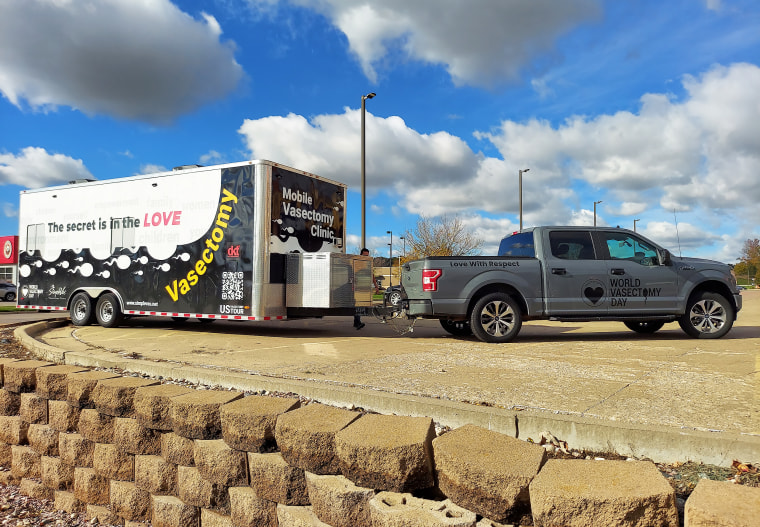 While the demand has died down a bit, people undergoing vasectomy seem to be different than before.
"I did see a 20 to 25% increase in the number of men in their 30s who had already decided not to have children … but they have done nothing about it, and they were relying on their partners' contraception," he says. "Many of them mentioned to me that they felt if the birth control pill failed, if they IUD failed, they could not rely on abortion."
People often misunderstand Guarín's mission and thinks he wants to give everyone vasectomies. That's not the case. He wants to change who undergoes permanent contraception.
"The ratio is one to 20 that is for every man who gets a vasectomy there are 20 women getting their tubes tied (worldwide). I don't think that's fair," he says. "The United States is not as bad because the estimate is that for every man who gets a vasectomy there are about three women who get their tubes tied."
Helping men understand that vasectomies are safe, easy, quick and cost less than a tubal ligation could do a lot to support the women in their lives.  
"The money that you're wasting and the risk you're putting women through, it's just unnecessary," he says. "We're trying to increase the number of vasectomies at the expense of reducing the number of tubal ligations, which means we get to increase the participation of men in reproductive decisions beyond just procreation."