It's a hairy question, for sure, and one that has caused a bit of a stir on Facebook — should men shave their legs? Or simply partake in legscaping?
In a poll conducted by Men's Health, male followers were asked whether or not they do, in fact, shave.
While just a little more than 50 percent said they don't, a whopping 33.1 percent admitted to using a trimmer in order to "cut it down."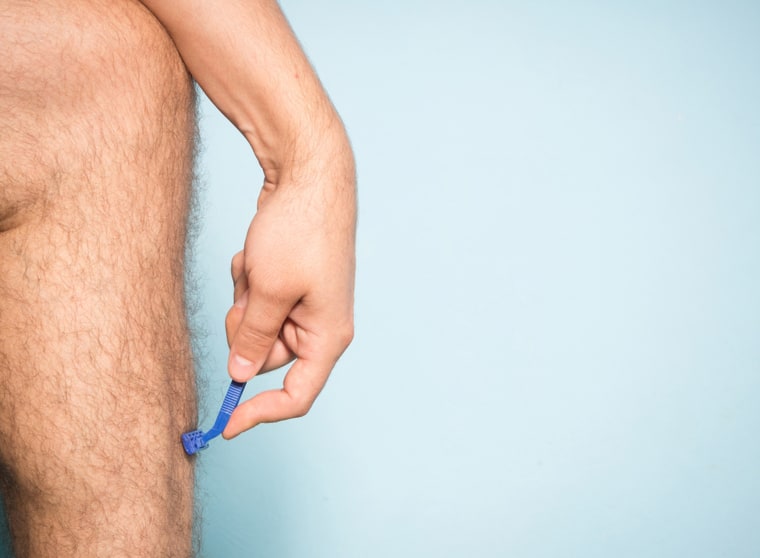 Yes, we totally understand the purpose of doing so if you're into swimming or biking — aerodynamics — but is it really a trend growing among men who aren't into either sport?
RELATED: Wild and wooly: Male body hair a backlash to manscaping
This isn't the first time there's been mention of manscaping, though, a term which refers to the act of men trimming or eliminating body hair.
To our surprise, 15 percent of men had no shame in saying they shave frequently. And that's something that, apparently, women aren't exactly bothered by.
In order to truly get to the bottom of this debate, Women's Health readers were asked their opinion on the subject matter as well.
RELATED: Ow! Pubic hair grooming injuries on the rise, researchers find
According to the poll, almost 30 percent of women "appreciate a man who trims leg hair down" and just behind that, 22 percent "love a man with clean shaven legs."
So, there we have it folks. Maybe this "trend" is actually catching on.