Melissa Gilbert is one of our 2018 TODAY Style Heroes. Click here to see the full list!
Audiences watched Melissa Gilbert grow up on camera on the show "Little House on the Prairie." But as Gilbert told TODAY's Megyn Kelly on Wednesday, coming of age in Hollywood was never easy.
"I look at my body then and I think, woo-hoo! ... I was a strong young woman," she said. "But it wasn't good enough and I wasn't curvy enough and I think that really messed with my head."
While she says "Prairie" was a supportive environment where she was "encouraged just to be me, crazy buck teeth and all" once she was growing out of the show and taking on adult roles, suddenly her body was getting squished into girdles, corsets and push-up bras.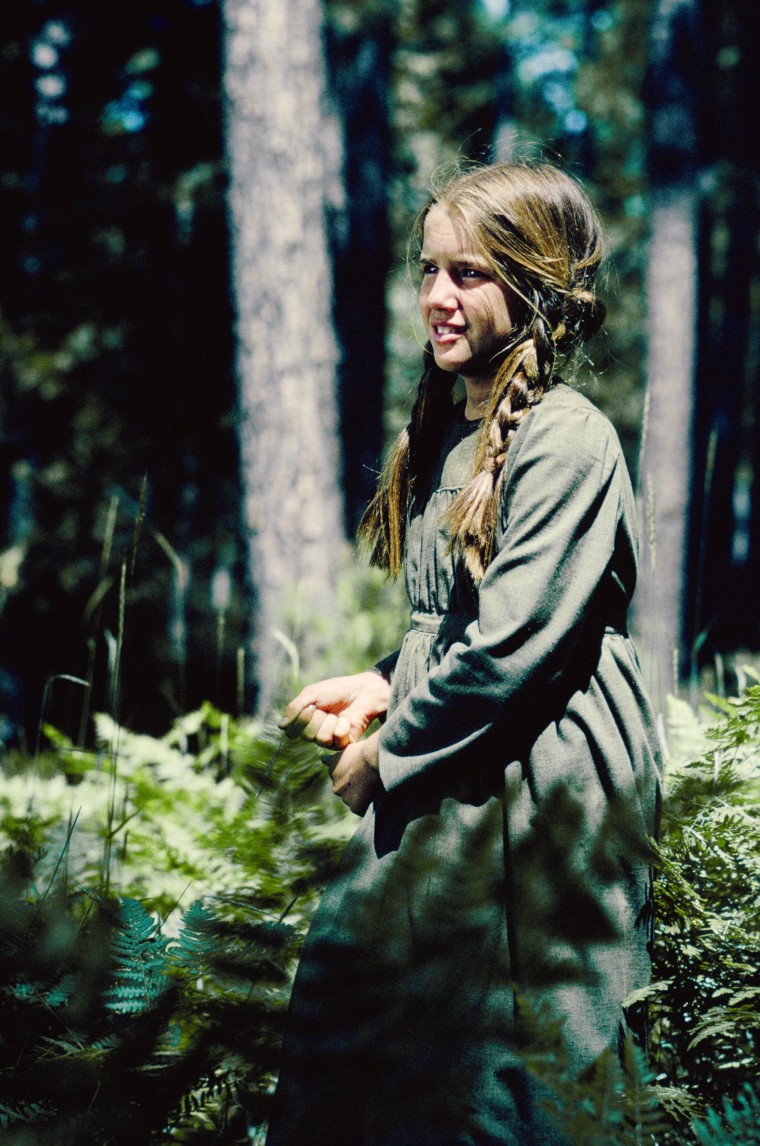 "They were trying to make me appear what the image of the glamorous leading lady ingénue was at that time," she said. And this was happening when Gilbert was just 17, appearing in a remake of "Splendor in the Grass."
Such treatment led her down the road to cosmetic surgery: She had her nose adjusted and multiple breast implant surgeries.
"I fell right into that trap," the 54-year-old admitted.
But she didn't stay in the trap forever. After appearing on "Dancing With the Stars" in 2012 and feeling just how her body had changed, she spoke with her husband, "West Wing" actor Timothy Busfield, and decided to make some changes.
"[Breast implants] out!" she said. "That was the first conversation."
After that, she agreed she wasn't going to have any more plastic surgery, including Botox and fillers, and would cease allover dyeing her hair. And Busfield couldn't have been more supportive.
"He said, 'Well, let it grow!'" she recalled, referring to her hair color. "'If it's yours, it's gorgeous. I'm sure it's going to be fantastic, do it.'"
Since then, Gilbert has made one other big discovery: While aging in Los Angeles and Hollywood may be all but against the law, that's not true everywhere.
"You can age in New York!" she laughed.
Follow Randee Dawn on Twitter.