A Michigan man is now cancer-free thanks to the power of Instagram.
In November, Sarah Frei shared a photo of her beloved grandfather, John Rzeppa, grinning for the camera and holding his two newest grandchildren, one in each arm. The babies are her brother's, and the photo was taken in Detroit, where the family had gathered for Thanksgiving.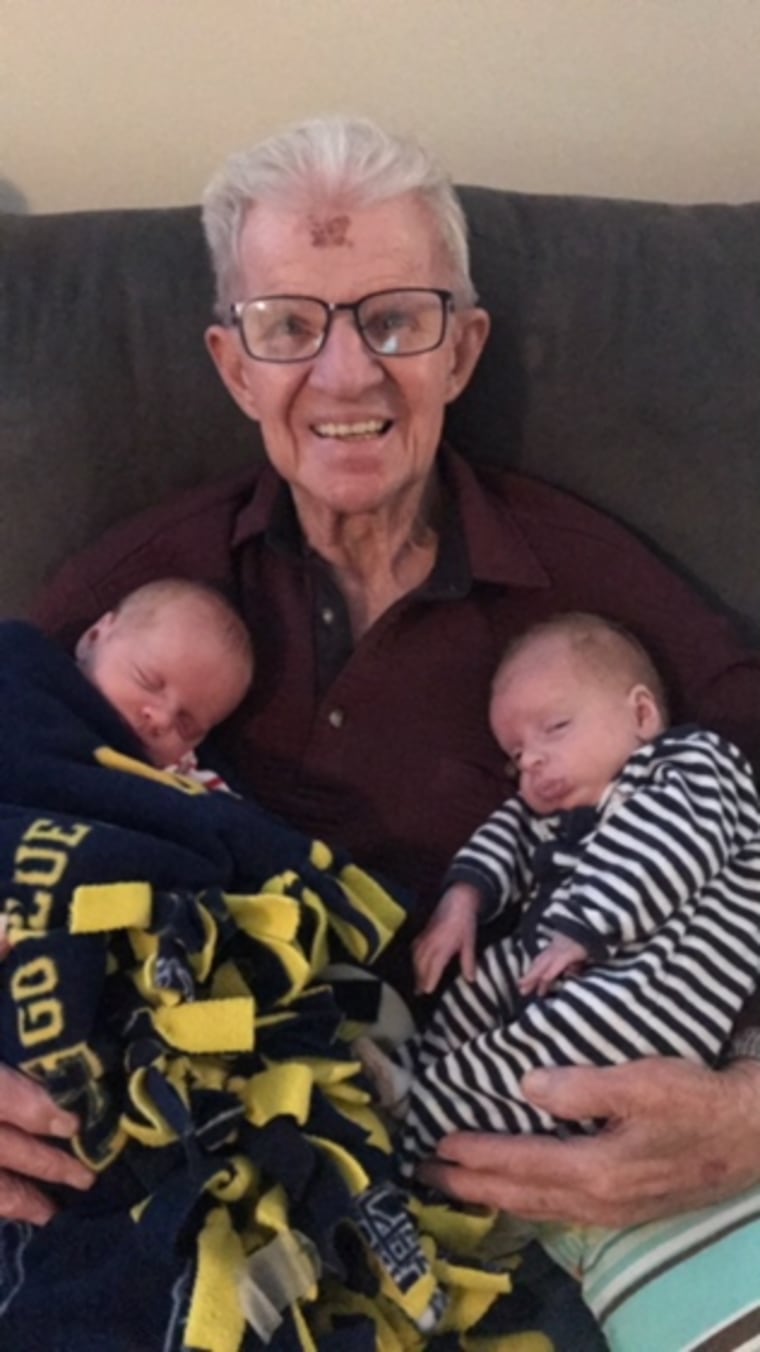 It's a lovely photo — but unbeknownst to the family, it terrified one of Frei's Instagram followers, who quickly recognized the mark on her grandfather's face as problematic.
"I was scrolling through Instagram one morning and I saw this picture of Sarah's grandpa and I've seen pictures of him before, but he had this very obvious melanoma on his forehead," Dr. Jennifer Mancuso, a board-certified dermatologist in Detroit told TODAY. "I think anyone would recognize it with any amount of training. I looked back at some older pictures and it was clear it was growing."
"I started freaking out," Mancuso continued. "I knew I had to message her."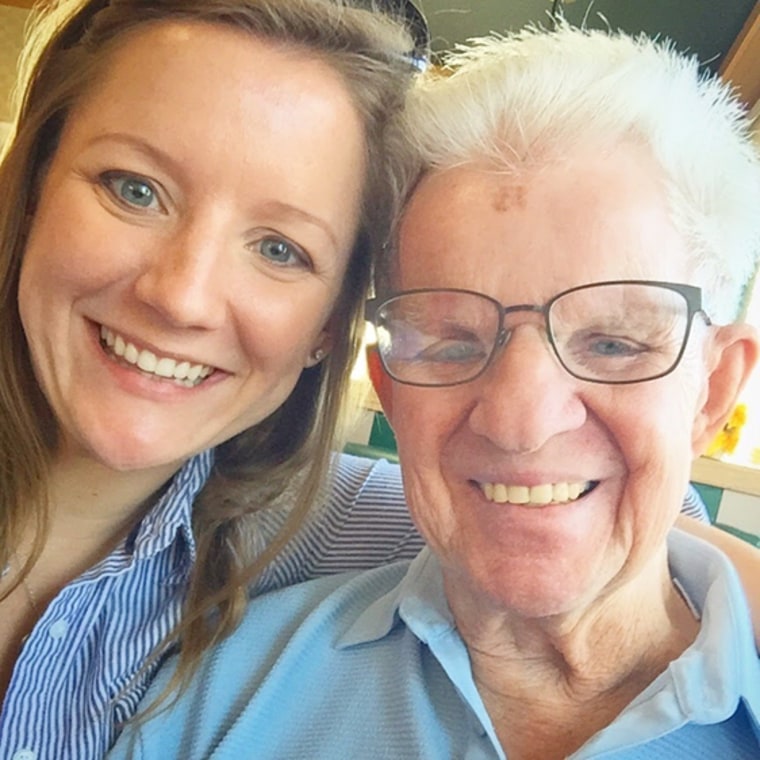 Frei, 30, knew Mancuso as Jenny, an old friend from high school. She was concerned when she received the message and immediately alerted her mother, Linda Renema. They knew about the mark, of course, but had been told it wasn't anything to worry about.
"When we checked and biopsied it a few years ago, they said it was just an age spot, not to worry about it," Renema told TODAY. "They did remove it with dry ice and it kind of disappeared and then gradually started to come back. But I wasn't concerned because they told me it was an age spot. In retrospect, I wish I had been."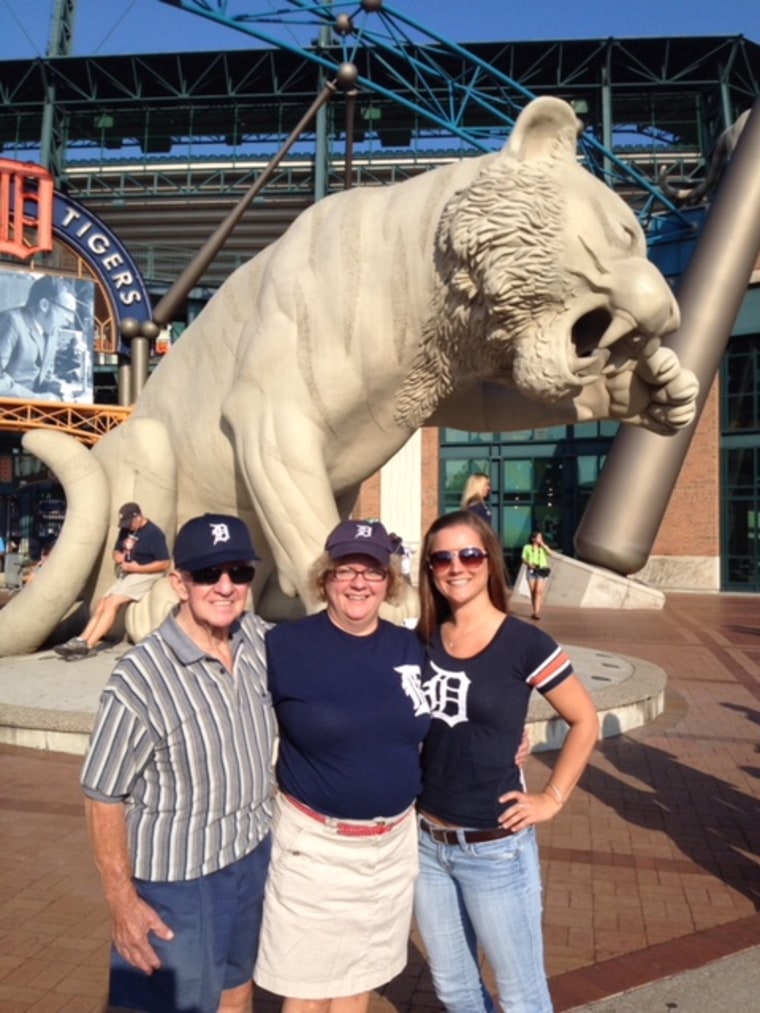 They made an appointment to see a doctor, where a biopsy was performed, and sure enough, Mancuso's hunch was confirmed: Rzeppa, a survivor of prostate cancer and two heart attacks, had skin cancer.
The 91-year-old was diagnosed with melanoma, the most serious type of skin cancer. Fortunately, doctors at Henry Ford Health System in Detroit were able to remove 100 percent of the cancer. He later returned for a skin graft, and healed just in time for Frei's wedding, which was held on April 28.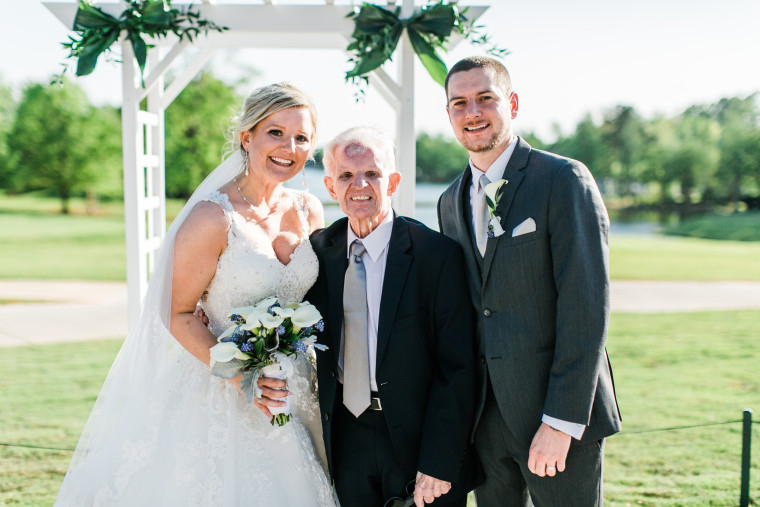 Frei, who now lives with her husband in Charlotte, North Carolina, said she often posts photos of her family on social media as way to stay in touch with people back home in Detroit. Her grandfather has become a mini celebrity on her feed, and she often uses the hashtag #BigPapa on her posts about him — his family nickname.
Frei doesn't think her grandpa has any idea how popular he's become thanks to the internet, or how social media helped lead to his diagnosis and eventual cure.
"What he said to me was that (he) just wanted to get it taken care of and get it over with, and that it was a relief to take care of it," Frei told TODAY.
But she and her mother are both shocked by how a simple Instagram post sparked a medical journey.
"My mom and I have talked about this a few times ... It's amazing how social media has created this platform for good things to come from it," Frei said.
Renema, a registered nurse, agreed.
"I think more and more, social media is going to be playing a bigger part in health care," she said. "And obviously it worked for good this time."