Kevin McNamara, a New York City firefighter who is in the business of saving lives, is now looking for the guardian angel who saved his.
On Jan. 25, while vacationing at Great Wolf Lodge in Scotrun, Pennsylvania, he was approached by a dermatologist — "a redhead or strawberry blond" — who noticed a nasty looking mole on his back and told him he should see a doctor.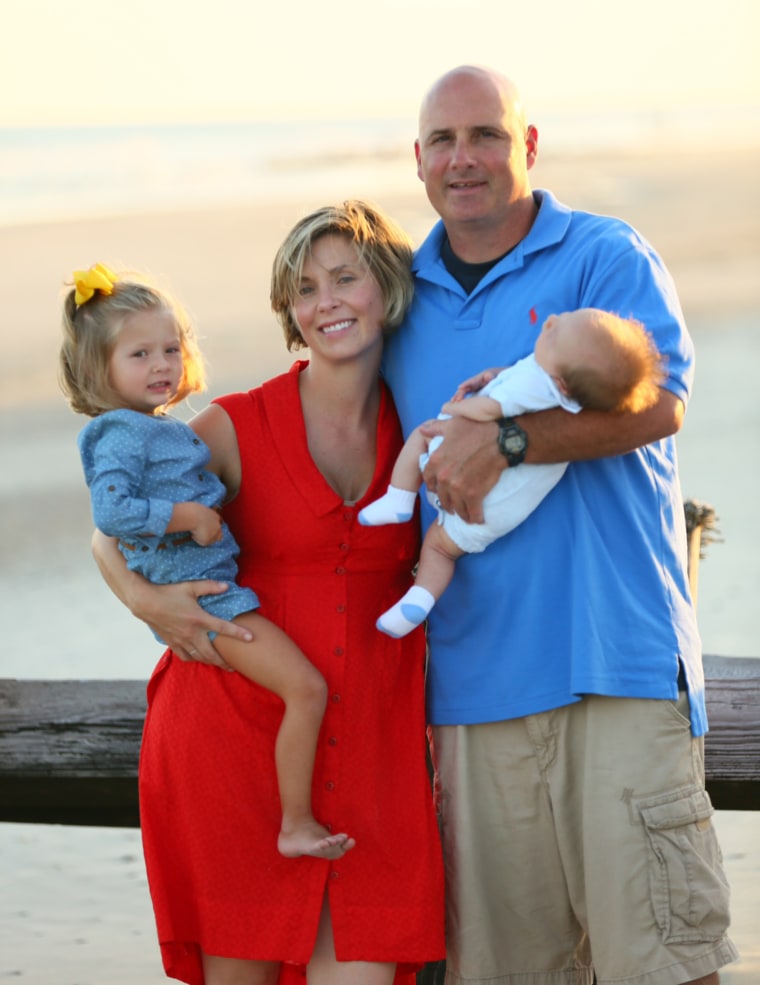 McNamara took her advice and was diagnosed with melanoma, the most dangerous kind of skin cancer. Because he acted so quickly and had the mole removed, the 42-year-old father has a healthy future.
"I had a guardian angel that day," said McNamara, a fire chief at the 4th Battalion in Manhattan. "This could have possibly been a disaster and I have two young kids.
"I would love to just give her a great thanks and a hug," he told TODAY.
McNamara said he tried to find the mystery skin doctor the next day and even called the hotel for their guest list, but had no luck. He described her as short — "5-foot two to 5-foot six" and "about 35 to 45" years old.
"I'm not a detective, but she must be from the Tri-State area [New York, New Jersey or Pennsylvania]," he said.
RELATED: How to save yourself from melanoma: 10 minutes could save your life
Melanoma kills one person every hour in the United States. It is the fifth most common cancer among men and the seventh among women, according to the American Academy of Dermatology. But if detected early, it is 98 percent curable.
McNamara's mole was a dark brownish color, about the size of a quarter.
"I thought it was just a birthmark," he said, and "blew off" concerns from his wife and mother, who is a nurse.
That was until the Good Samaritan decided to speak up while he and his wife, Shawn, and their children, Sarah, 4, and Blake, 9 months, were at the water park in the Poconos.
RELATED: Newlywed dies after muscle pain turns out to be melanoma
"It was a Monday afternoon and my daughter and I were having a great time in the wave pool," he said. "I don't know where this lady came from, but she patted me on the back and said, 'I don't want to ruin your vacation, but you have a melanoma on your back and you should get it checked out. I am not telling you this out of the blue — I'm a dermatologist.'"
And then the stranger walked away.
Two days later, he saw a dermatologist, then contacted Memorial Sloan Kettering Medical Center for a biopsy to see if the cancer had penetrated the skin.
"At the fire department, we don't fool around," he said.
RELATED: 'Moles don't belong in the sun': How moles turn into melanoma
Waiting for biopsy results, "was the worst," but in the end, the cancer had not spread. On March 1, Dr. Anthony Rossi successfully removed the mole.
"He said I was lucky she told me," said McNamara. "If I didn't get it checked out, it might have been invasive and I'd be on chemotherapy now."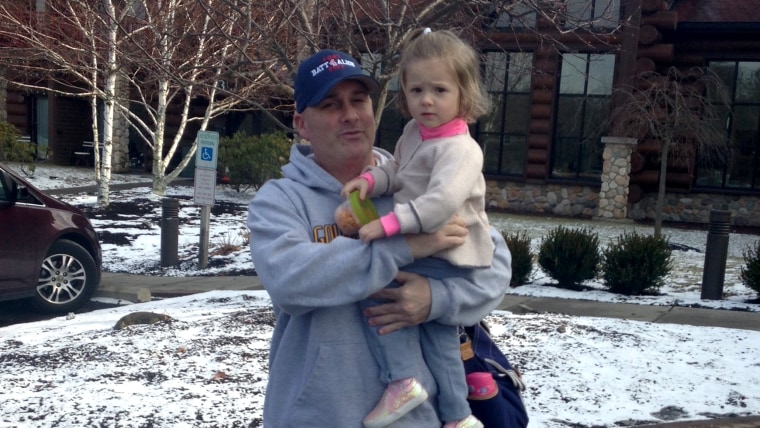 'Classic' case of melanoma
Dr. Darrel Rigel, a clinical dermatologist at New York University Medical Center, who did not treat McNamara, said he was not surprised the mystery dermatologist spoke up.
"My mother is retired and lives in Arizona and I frequently see people with melanomas walking around the pool," he told TODAY. "I usually say something."
He said McNamara fits the "classic" case of melanoma. "It's common on men's backs because the moles don't get noticed."
By occupation, the disease is most prevalent among firefighters, because of sun exposure or toxic chemicals, as well as airline pilots, perhaps because of radiation at high altitudes, Rigel said.
Those who are fair with freckling — known as "Fitzpatrick type 1 skin," named for a Boston doctor — are at higher risk.
McNamara, although half-Italian, laughingly noted he had "my grandmother's cheap Irish skin" and never worried about the sun.
RELATED: Test your skin cancer risk with this quiz
"I am the one playing baseball outside with no shirt on, thinking it was no big deal," he said.
Now, McNamara, wears "all the long-sleeve UV shirts" and wears a hat because "you have to protect the dome." He also uses the maximum sunscreen.
He even got the attention of his men at the fire department, who now get regular checks with a dermatologist.
McNamara said he knows it's a "shot in the dark" to find the doctor who saved his life, "but I want to thank her."
"I do believe God had a hand in it and that most people if given the opportunity would help a fellow human being if it meant saving that person's life," he said. "I am forever grateful to that woman, and I can hopefully pass on that gift to someone someday."
ABCs: When is a mole melanoma?
(Courtesy of the American Academy of Dermatology)
A is for Asymmetry: One half doesn't match the other.
B is for Border irregularity: The edges are ragged, notched or blurred.
C is for Color that varies from one area to another.
D is for Diameter: Melanomas are usually greater than 6 millimeters (the size of a pencil eraser) when diagnosed, but they can be smaller.
E is for Evolving: Look for a mole or skin lesion that looks different from the rest or is changing in size, shape or color.