Matt Damon's father Kent has known what it means to battle cancer for several years now.
But recently, his famous son has been skipping some public appearances to be by his side, which seems to indicate the 74-year old, who has had a rare blood disease called multiple myeloma, may be worsening.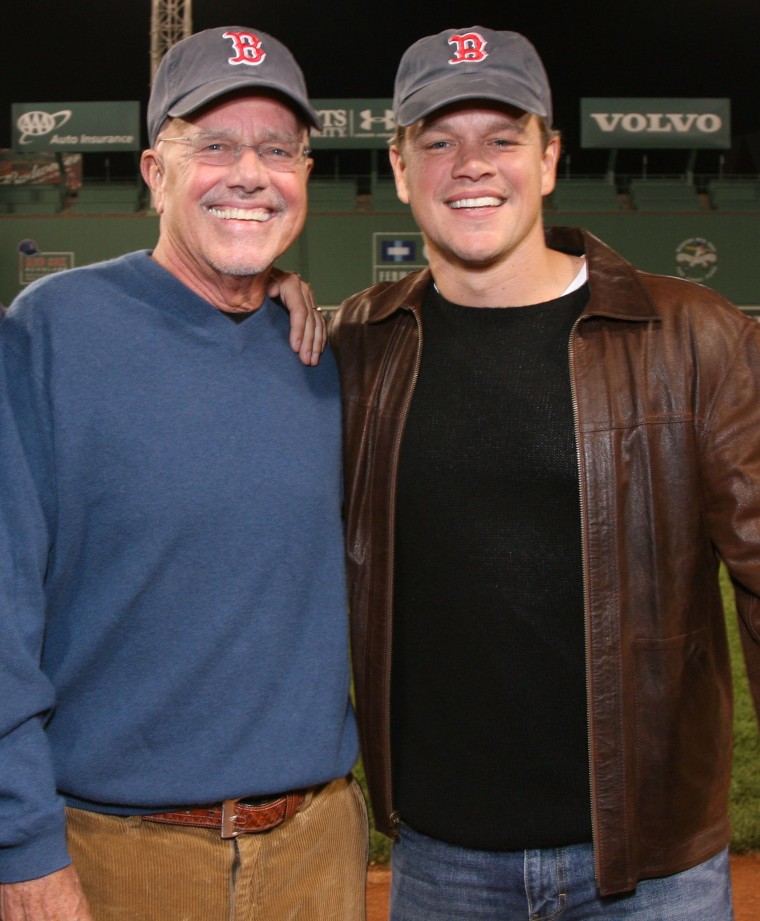 Damon, who's currently starring in the new film "Downsizing," told "Extra" Monday that they were looking for prayers.
"It's been a slow unfolding; my dad's sick, so that's a process we're going through," he said. "We'll take any prayers you got, so throw 'em up there."
As the Mayo Clinic explains, multiple myeloma is form of plasma cell cancer. Not everyone exhibits symptoms, and there is treatment, but the disease is incurable. Eventually, myeloma cells "crowd out" healthy cells lead to "an inability to fight infections."
At a 2011 event with his father, Damon told WCVB that Kent would "fight [the disease] to a standstill." At the time, the disease was reportedly in remission.
And clearly, Kent was proud of Matt, too.
"He's all you could ever ask for in a son," the elder Damon said. "It's been a wonderful ride being his dad."
Follow Randee Dawn on Twitter.