As an actress, Mary Tyler Moore made millions laugh, but one of her most important roles in life was spreading awareness about type 1 diabetes.
Moore was diagnosed with the disease in 1969 when she was 33 and recovering from a miscarriage, she recalled in an interview with the Archive of American Television. While getting checked out at a hospital, a routine blood test revealed her blood sugar levels were abnormally high.
RELATED: Remembering Mary Tyler Moore: 5 of her best film and TV moments
"Back then, nobody really knew what diabetes was… My concern about talking about it was that it would be distracting for an audience," Moore said.
But talk she did. Her instincts told her to serve as a spokesperson and an advocate, Moore recalled. She became the international chairwoman of the Juvenile Diabetes Research Foundation (JDRF), lobbied for diabetes research, testified before Congress and took part in public service campaigns. One of her memoirs was titled, "Growing Up Again: Life, Loves, and Oh Yeah, Diabetes."
RELATED: Type 1 diabetes and teens: Signs and symptoms to look for
"Mary Tyler Moore's legacy is that of a woman who tirelessly committed herself to helping the millions with [type 1 diabetes]," JDRF said in a statement. "With Moore's passing, our country has lost an advocate, a hero."
In type 1 diabetes, which is usually diagnosed in children and young adults, the body does not produce insulin, the American Diabetes Association notes. Only 5 percent of people with diabetes have this form of the disease.
RELATED: Why Mary Tyler Moore remains an icon for working women everywhere
It can strike suddenly, has nothing to do with diet or lifestyle, and managing the condition is a constant challenge: patients must measure their blood-glucose level several times a day and inject insulin.
Complications include kidney failure, blindness, nerve damage, heart attack and stroke. Moore became almost blind by 2014, Closer Weekly reported.
RELATED: Miss Idaho inspires fellow diabetes patients by wearing insulin pump on her bikini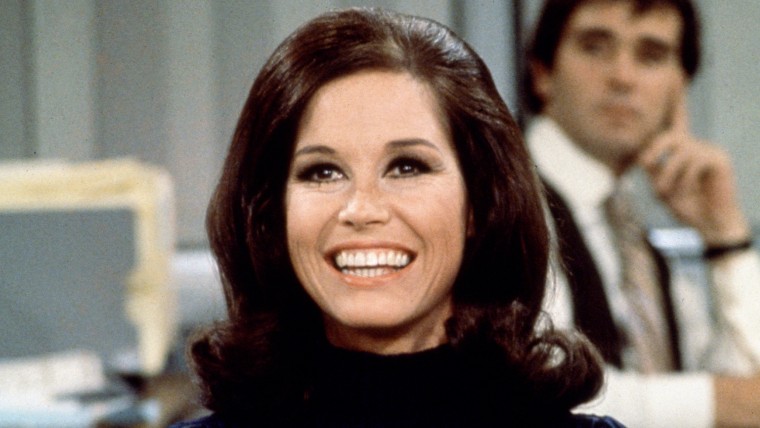 From the start, the disease had an impact on her daily life, Moore said. When she was first diagnosed, the actress wasn't receptive to the daily regimen she suddenly had to follow.
RELATED: Mary Tyler Moore explains the touching meaning behind her name
"I was incredulous at first. I was, after all, a very healthy and active adult, and I didn't ever expect something like that to happen to me," she told the National Institutes of Health in 2006.
"[Doctors] worked hard to make me understand that diabetes is a serious disease. When that sank in, then I became vigilant about managing my diabetes."
Moore said she was proud to use her visibility to highlight the seriousness of the condition.