Mariah Carey's hospitalization for the flu is a reminder how serious, and sometimes life-threatening, the virus can be.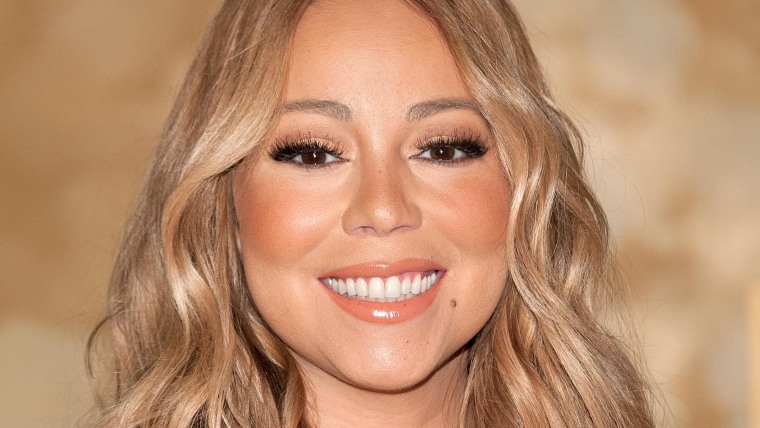 "Unfortunately Mariah had been feeling under the weather with the flu over the past few days and was fighting it to the best of her abilities," according to an official statement from the singer.
How bad will the flu season be for the rest of us?
That's still unpredictable, the Centers for Disease Control and Prevention indicates. At the end of November, flu cases were below average but that doesn't meant the nasty virus won't roar into high gear as we head into winter.
The good news is that most people end up with a relatively mild illness.
How do you know it's flu?
Typically, the virus hits fast and hard.
Normal symptoms include:
fever
cough
sore throat
runny or stuffy nose
body aches
chills
fatigue
sometimes diarrhea and vomiting
But some are at greater risk of serious complications than others.
If you are feeling sick ..
"The very young and the elderly should contact their doctor immediately if they are diagnosed with flu for treatment and monitoring, as these are the groups which are most susceptible to complications," says NBC medical correspondent Dr. Natalie Azar. "If you are otherwise a healthy young to middle-aged adult, maintaining adequate fluid intake, taking fever reducers and rest are the best medicine."
All people diagnosed with flu should receive Tamiflu or other available influenza treatment as soon as possible, ideally within the first 48 hours, to reduce the risk of complications like pneumonia and hospitalizations.
At 45, Carey is in a low-risk group. But even otherwise healthy people can become very sick with the flu. This fall, there have already been reports, beyond Carey's, of people being hospitalized for the flu. In Milwalkee, for example, four people have ended up in the hospital. Two were middle aged.
Related: 5 items to clean when someone gets sick at home — and how to clean them
In New York State, through the week ending on November 21, 111 people were hospitalized. Most, 60 percent, were 50 or older. Just 17 percent were between the ages of 18 and 49.
"It is less common but not impossible to become severely ill with flu if you are in your 40's," Azar says.
Related: What NOT to do if you have the flu
When to get help
"Indications for an ER visit could include very high fever, difficulty breathing/shortness of breath, chest pain, inability to keep down fluids, altered mentation," says Azar.
How high is too high for a fever? Azar advises:
For adults, about 104.
For babies under 4 months, 100.4 and above.
For the elderly it's tricky because they often don't mount high fevers even when they are sick. "Any temperature associated with difficulty breathing, behavior changes, somnolence etc should prompt a visit to the ER."
The CDC suggests that children with the flu be brought to the hospital if they exhibit any of the following:
Fast breathing or trouble breathing

Bluish skin color

Not drinking enough fluids

Not waking up or not interacting

Being so irritable that the child does not want to be held

Flu-like symptoms improve but then return with fever and worse cough

Fever with a rash
Of course, the best way to deal with the flu is to avoid getting it in the first place.
Unlike last year, when the influenza virus mutated early in the season and only about half the cases matched the shot, so far it seems the vaccine is a good match to the viruses circulating in the Northern Hemisphere right now, the CDC says.
So, "unless you have had a SEVERE REACTION to the flu shot in the past, most individuals are candidates for the flu shot and should receive it," Azar says. "This creates herd immunity so there is less flu circulating in the community which protects the young, elderly, or otherwise compromised individuals."
Although it's unclear whether Mariah had gotten her flu shot this year, the singer is recovering from her illness.
"She is doing well now and will be performing as scheduled this weekend. She thanks her lambs for the continued support and well wishes," the statement read.