Maria Menounos learned a valuable lesson that has stuck with her since the former E! News host underwent a risky surgery to remove a brain tumor six months ago.
"Whenever I'm not feeling well, I'll feel my scar to remind me to slow down,'' Menounos told Women's Health.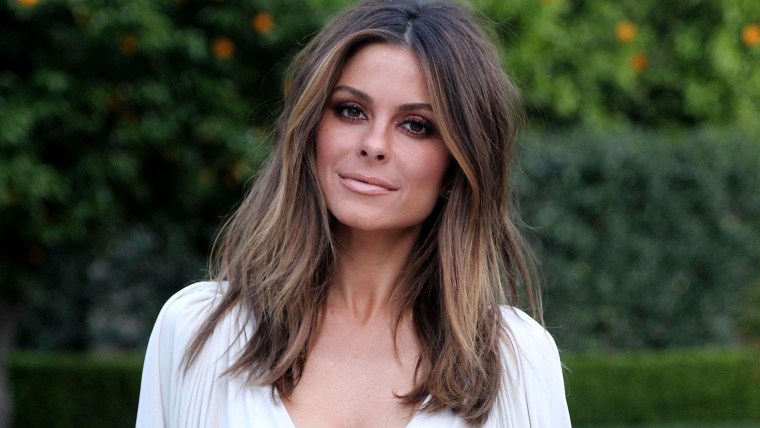 Menounos, 39, opened up about life since revealing she had the benign meningioma brain tumor removed, nearly a year after her mother, Litsa, was diagnosed with a brain tumor.
She called her diagnosis "a gift" in an interview with Megyn Kelly in July, and has stuck with her intention to change certain parts of her life.
She also admitted that concern over her mother initially led her to put off her own health issues.
"Do you know how many times I postponed the MRI that found my tumor? At least three times!" she said. "Just a few months after we found my mom's brain cancer, I started having similar symptoms: blurred vision, light-headedness, headaches. I was having trouble speaking. But my mom's tumor was growing, and I thought, I don't have time to deal with my own issue, whatever it is."
Before Menounos made some changes in her life due to her diagnosis, her mother's illness had also altered the way she approached every day.
"I started setting boundaries after my mom's diagnosis,'' she said. "One day I found myself telling her, 'Hold on, I can't talk right now. I've got to... ' Then I realized: I'm telling my mom, who has stage IV brain cancer, to hold on?! That's not okay. That's when I said, 'Things have to change. I'm going to spend time with her.' And I did."
Despite being in the public eye as a television host, Menounos has decided to live much less of her life online. She told Women's Health that she uses a Light Phone when she goes out, which only stores 10 phone numbers and doesn't have text, email or internet capabilities.
Menounos said it has allowed her to be "much more present in life."
She also said she's been extremely lucky to have the support of her fiancé, Keven Undergaro.
"Keven's been my savior,'' she said. "He never left my side in the hospital. I was crying, 'I just want to get married! I want to have kids!' I've been pushing the wedding thing, but he said, 'Listen, I'm working on something.'''
Follow TODAY.com writer Scott Stump on Twitter.