Margaret Cho is hailing the late Carrie Fisher as a "real hero" and an "incredible ally" to people struggling with mental health issues.
The comedian struck a chord when she tweeted a poignant farewell to the "Star Wars" actress, who died Tuesday after suffering a heart attack days earlier.
Fisher was open about her lifelong troubles with bipolar disorder, depression and addiction, while Cho has spoken out in the past about similar struggles.
"I thought she was so brave and so amazing. The way that she talked about her issues without shame and without any sense that she needed to apologize for herself or be afraid. I think that gives people so much hope. We're all different, and mental illness is real. There's nothing to be afraid or ashamed of," Cho told TODAY.
"I love that she was just so open about it, that she was talking about her addiction and talking about her feelings towards it and how it really affected her."
RELATED: Carrie Fisher was a 'bright light' for people struggling with bipolar disorder
Cho met Fisher some years ago at the first Hollywood party the comedian ever attended. She found the actress hilarious and brave, and someone who went above and beyond celebrity to reach out to people who were struggling.
Cho said she admired Fisher for sharing hard-learned lessons.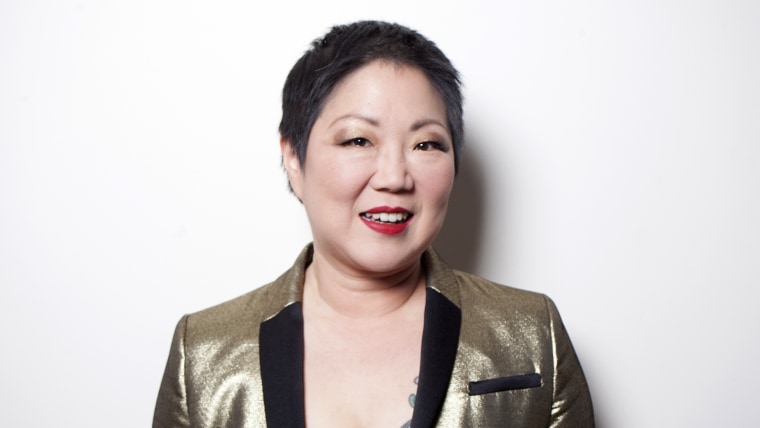 "How sometimes, when there's a doctor prescribing you medication, you think, well, there's nothing wrong with it, it's not illegal, it's safe. And in truth, it's not," she noted.
"There are so many people who have issues with addiction, and it's something that I'm very familiar with as well and I struggled with it. You've got to be vigilant about it. Every day, you've got to set yourself up against this kind of stuff and know, 'I can't take anything like that. I can't trust that just because it's from a doctor that it's safe.'"
Cho is now in a "great place," relishing another Grammy nomination, she said. But show business is hard and can cause mental illness, she warned — you're constantly dealing with rejection and fear, and the more you get, the more you're afraid of losing. It's very difficult, especially for somebody who has struggled with depression, so Cho is very vigilant about taking care of herself.
RELATED: Mark Hamill on losing 'space-twin' Carrie Fisher: 'She was OUR princess'
She tells others who are going through their own struggles to reach out.
"My own advice is to get help and to not be ashamed, and to know that so many people have this and life is hard and there are resources available to you," Cho noted.
As for Fisher, she is simply thankful.
"She really was a princess," Cho said.