Actress Marcia Cross revealed she recently underwent treatment for anal cancer but is now healthy, happy and feeling "deliriously free" after going public with her health battle.
The "Desperate Housewives" star posted an Instagram photo of herself pouting over the loss of her trademark red hair while also revealing her illness.
"So grateful and happy to be alive but sad that my hair fell out and is about 1 inch long now and looks cra cra," she wrote in the Sept. 15 post. "Anyone else have #hairloss due to #cancer? Talk to me. I feel you."
Cross, 56, had not previously revealed to the public that she had been diagnosed with the disease. Her post prompted her followers to respond with encouragement and share their own cancer-related hair loss stories.
"I am doing well everyone! Didn't mean to scare you. Almost 8 months post treatment," she later wrote in the comments.
Cross returned to Instagram a day later to shed more light on her health and clarify she is doing better.
"I am so sorry my post wasn't clear," she wrote. "I am POST cancer. All good now. Hard journey, but I am HEALTHY, happy, and more present and grateful than ever. Thank you from the bottom of my ever expanding heart for all of your LOVE."
She followed up two days later in a lengthy Sept. 18 post to describe the relief she felt after sharing the news about her cancer.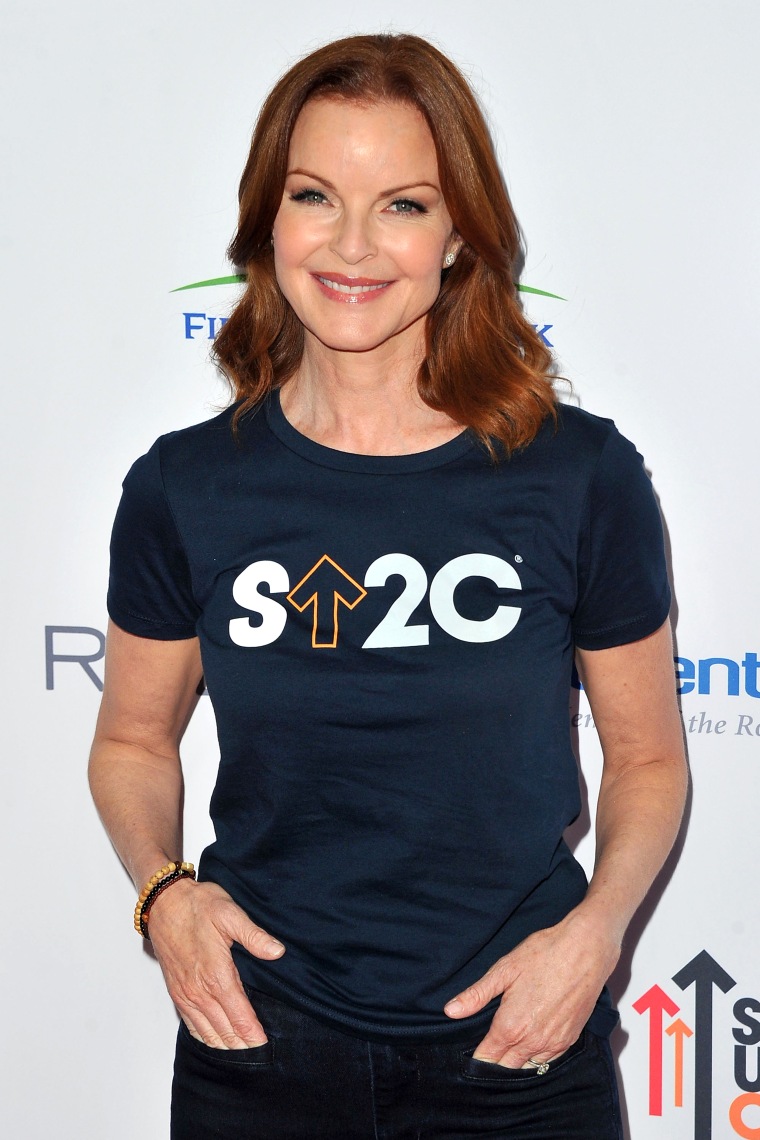 "After posting a picture of myself here and uttering the words #cancer and #hairloss I felt liberated, deliriously free and completely me," she said. "How or why this simple act gave me such a powerful lift I did not question, but I thanked God or whatever gave me the internal push to move forward and expose myself."
Cross expressed appreciation for the support she received, saying she didn't expect the overwhelming "response of love and kindness that flowed to me" after her initial post.
She then revealed what kind of cancer she had battled.
"If you were wondering," she added, "I had #analcancer. I know, right?!"
This is not the first time cancer has touched Cross's family. Her husband, Tom Mahoney, was treated for the disease in 2009. The couple, who are parents to twin daughters, did not reveal what kind of cancer he had.