The beloved Houston man who took daily walks around his neighborhood as he fought leukemia and inspired an outpouring of "Chairs for Charlie" that gave him a place to rest, has died from complications of the disease.
Charlie George, 64, died Tuesday at MD Anderson Cancer Center, said his wife, Sandra.
"He's such a loving man," she said. "A loving husband, a loving friend, a loving neighbor. Everybody is just so sad. They all loved Charlie."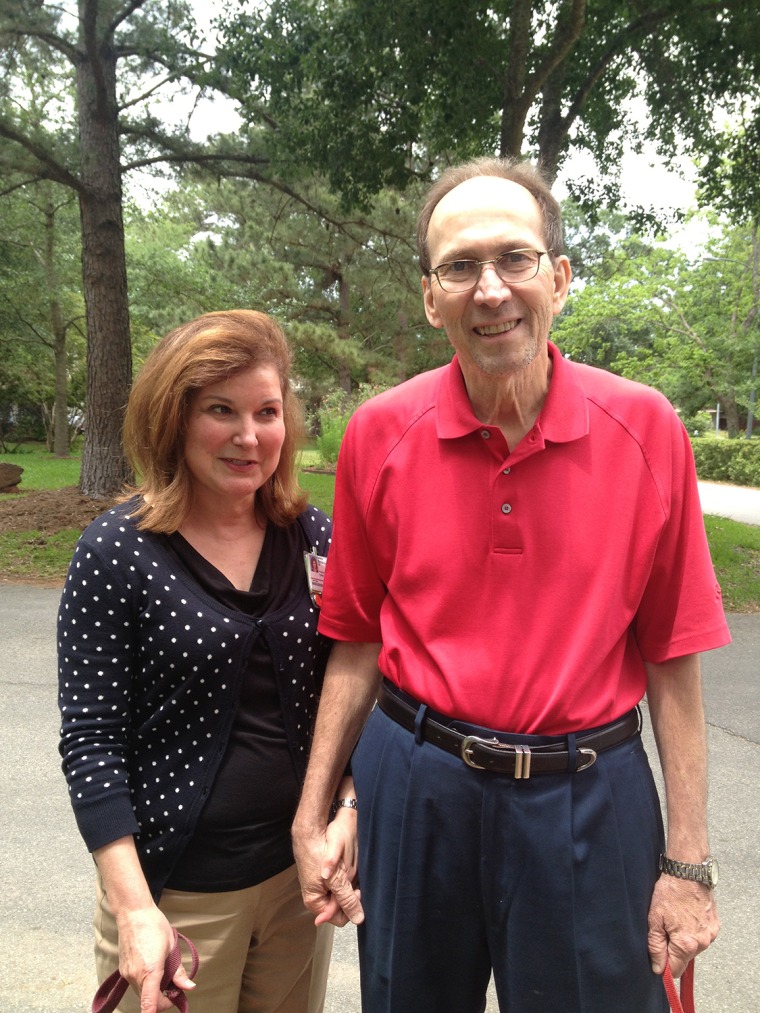 Charlie George told TODAY earlier this month that taking his two dogs for walks around his neighborhood had become an important part of his routine. It was the only way he could still exercise and he liked talking with the neighbors he would meet along the way.
In recent weeks, neighbor Shellye Arnold noticed he was having trouble completing his walk and left him a chair in her yard. She urged others to do the same, and soon, all kinds of chairs popped up, offering George a spot for a respite. Signs were hung that read: "Chairs for Charlie … or for others in need of a rest."
"It meant a lot to him that people cared for him and that people were thinking about him," Sandra George said Wednesday. "The chairs symbolize love and support.
"When someone's going through cancer, that's what you want, people to love you," she added. "It's such a hard journey to go through."
As news of the chairs spread, George became a celebrity of sorts and he was recognized even as he went for blood work at the hospital.
"They would all clap and say, 'Chairs for Charlie,'" Sandra George said. "They would celebrate him. He was so tickled."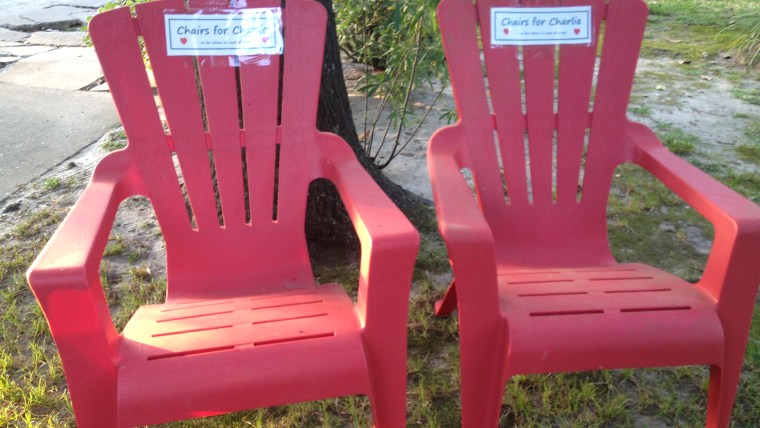 Charlie George had said he hoped to sit in all of the chairs, and he was moved by his neighbors' kindness.
"It kind of blew me away," he said earlier this month. "It really surprised me. It's just real thoughtful that your neighbors would watch over you and want to try to help you. It's touching."
For now, the chairs remain in the neighborhood, and people have left flowers and messages of support on them. Sandra George said the chairs are providing comfort to her, adding:
"They remind me of my Charlie."
Lisa A. Flam is a news and lifestyles reporter in New York. Follow her on Twitter.