Jim and Lora Koch were faced with a difficult diagnosis at the beginning of February when Lora discovered that she had breast cancer.
After assessing her options, Lora, 54, opted to have a bilateral mastectomy on Feb. 21 and hadn't been feeling great when her husband of 26 years surprised her with the sweetest gesture — he proposed to his wife, again.
The couple's daughter Christin shared photos of the moment on Twitter along with the caption: "My mom is currently recovering from breast cancer surgery & my dad bought her a new wedding ring & reproposed to her & im crying."
RELATED: Josh and Jenna: Striking photos capture newlyweds' poignant love story
Since posting the touching moment, the reaction from both friends and strangers has been overwhelming.
"I just wanted to show people my parents' love for each other," Christin told TODAY.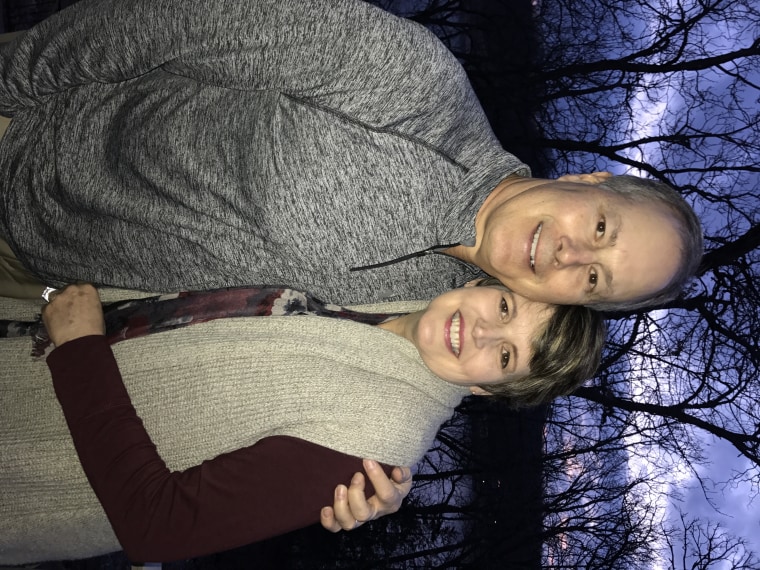 She also shared some of her father's sweet words from the touching moment saying, "I'll always love you no matter what and we can be strong through this together."
RELATED: Couples married more than 50 years give secrets on how to make love last
"It was a huge surprise when he came in and got down on his knee," Lora told TODAY. "I had just a flood of tears from that ... from the reassurance."
Christin said her mom was touched by the thoughtful moment telling her, "This is true love. Even when I'm at my worst he still loves me."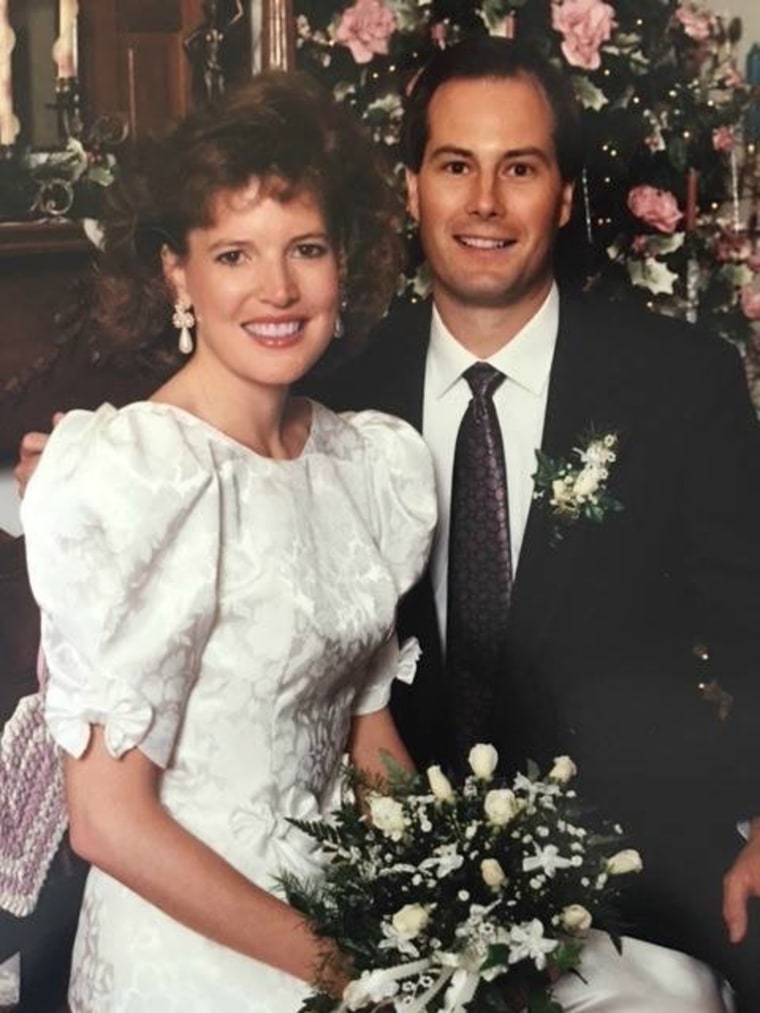 As for Jim, the 60-year-old said he was a little less nervous than when he proposed to Lora on a beautiful, moonlit boat ride more than 26 years ago.
"[I was] a little more sure of the answer than the first time around," he joked.
RELATED: How to find lifetime love: 10 secrets from couples married for decades
Lora is doing well and still recovering from surgery, but their experience has made them committed to reminding women of the importance of routine screenings.
"I never thought I would be the one to get that phone call," Lora said. "It came as a complete shock."
Through it all, the family continues to count their blessings every day and feels grateful for the support they've received.
"Cancer may change a lot of things in your life but the love and the concern from your family and friends doesn't change," Lora said.