Jordan Huffman has wanted to go to University of Georgia since he was in middle school. There was just one issue: the school didn't offer a program for students with Down syndrome. That all changed last fall and Huffman excitedly applied.
When he learned he was accepted, the video his mom captured of him reading the letter was priceless.
"I was so excited that I got to be a Bulldog," Jordan Huffman told TODAY.
RELATED: Woman with Down syndrome celebrates college acceptance letter: 'I got in!'
Ever since moving to the Atlanta suburbs as a young boy, the now 21-year-old dreamed of becoming a University of Georgia Bulldog. He watches every football and basketball game, keeps track of all the scores and toured the campus with his high school marketing club.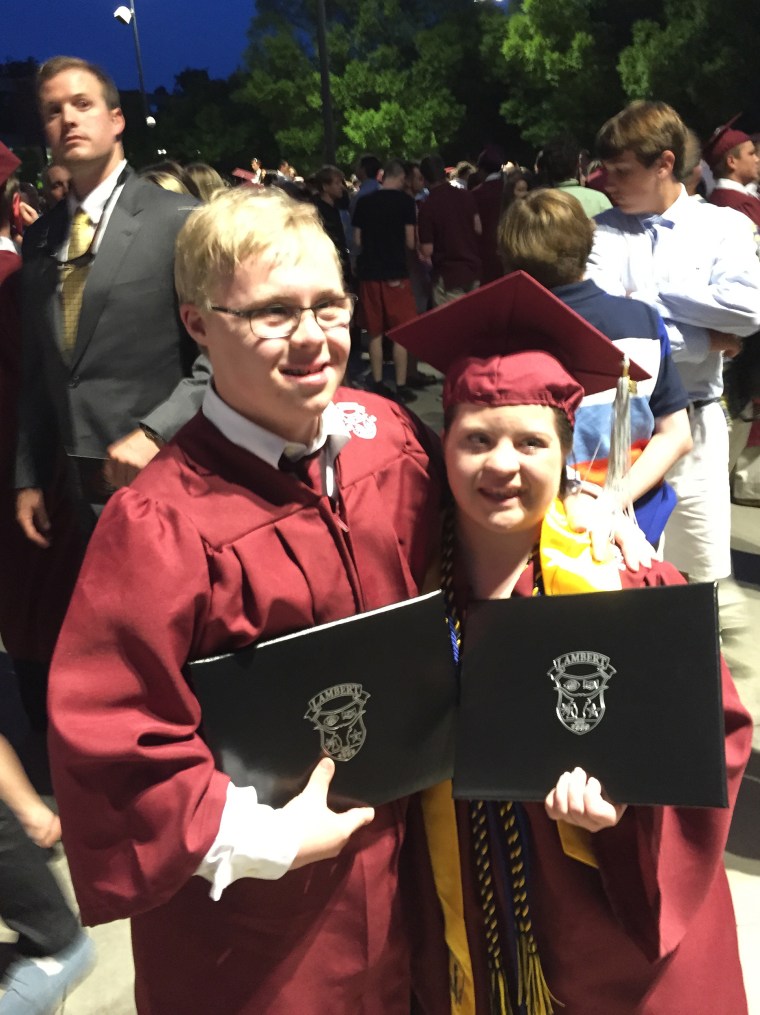 But until recently, The University of Georgia did not offer a program for students with Down syndrome. When mom, Kathryn Junod, tried encouraging him to apply to other schools that did have programs, Huffman refused.
He was determined to become a Bulldog.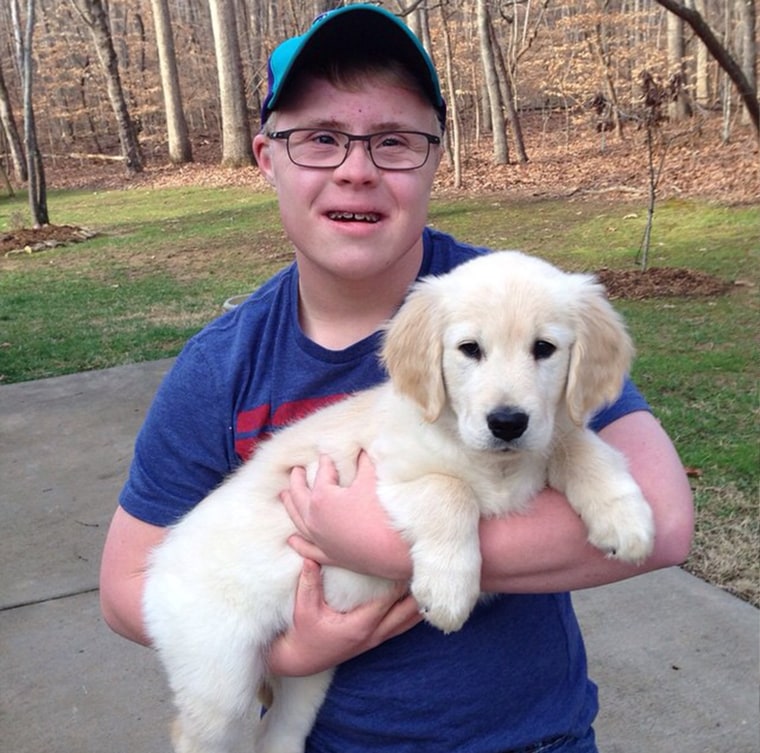 RELATED: Meet the inspiring student with Down syndrome who's changing sorority life
The reason? He wants "to live on my own and also hang out with friends," and many of his high school friends attend the University of Georgia.
When the university announced it was starting the Destination Dawgs program for students with Down syndrome in January 2017, Huffman immediately applied.
"I explained to him that it is highly competitive," Junod said.
But that didn't discourage him.
If he didn't get in this year, he'd just apply again until he did.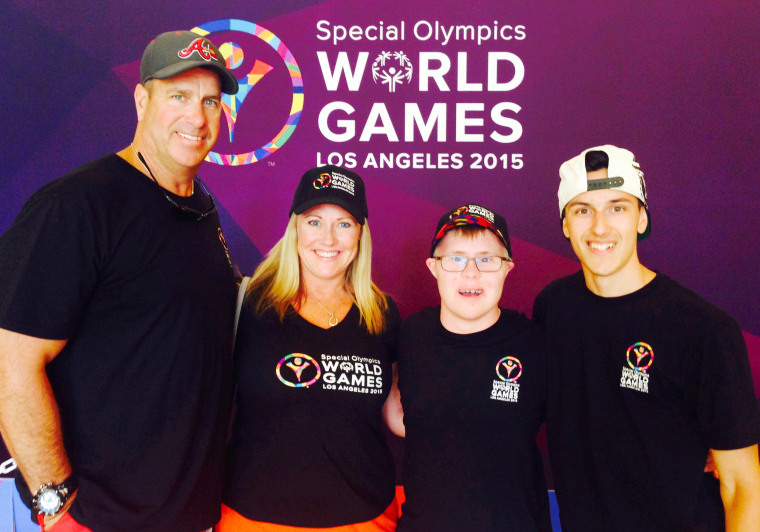 RELATED: Woman with Down syndrome defies odds to celebrate her 75th birthday
"He was just dead set that this was the school he wanted to go to," Junod said. "Once he gets onto something and puts his mind on it, he is dead set."
As part of the application process, Huffman spent a weekend at the school, further bolstering his love of the Bulldogs. Like any mom of a future college freshman, Junod felt nervous about letting her son go.
"That weekend kind of helped me get over the anxiety," she said. "Just seeing how he was and how happy he was when I went to pick him up … that made me feel a lot better."
When the letter arrived, Junod read it and couldn't wait to share it. She decided to record Huffman's reaction. The video shows him reading "Congratulations, you've been accepted." He then lets out a huge Bulldog whoop.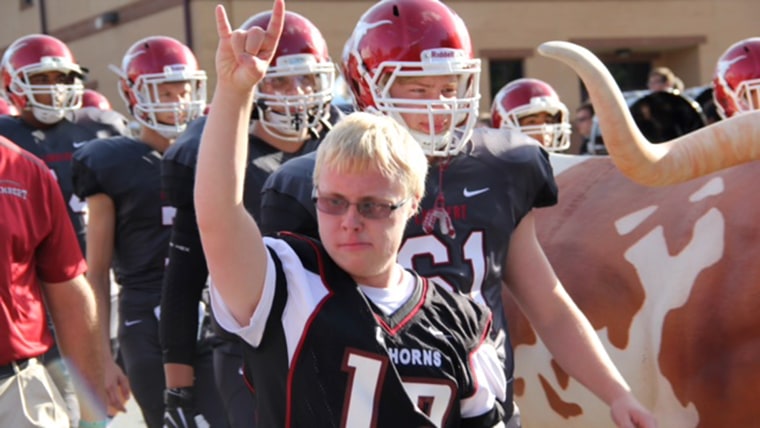 RELATED: Team manager with Down syndrome sinks game-ending 3-pointer against brother's team
"He was pleasantly surprised," Junod said. She also feels thrilled by his acceptance.
"I am so happy for him," she said. "I always told him that if you work really hard and you try and do your best, your dreams can happen."
RELATED: Mom opens up after son with disability is only one not invited to classmate's birthday
While Huffman remains unsure of what he will study, he does hope to own a sports bar some day. In the meantime, he's just overwhelmed by his acceptance, while his mom feels very grateful that programs like this exist.
"It's nice that he has the option. He gets to choose because really, at the end of the day, you want him to make decisions for himself."