In a heartwarming ceremony on Feb. 19, a young man with cancer married his high school sweetheart in the presence of friends and family.
Luke Blanock, 18, from Canonsburg, Pennsylvania, was diagnosed with Ewing's sarcoma, a type of bone cancer, at 16. To this day, the teen has gone through 55 days of radiation treatments, two surgeries and 29 grueling rounds of chemotherapy for at least 16 different spots on his body.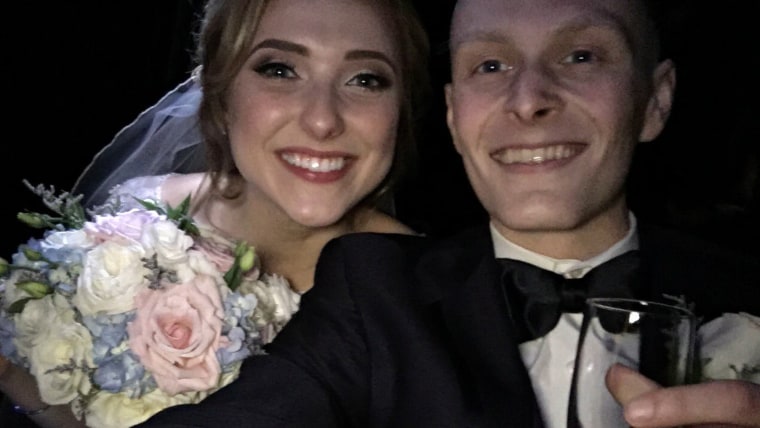 The diagnosis in December 2013 came as a surprise to Blanock, an all-star athlete who played basketball and baseball for Canon-McMillan High School. He was set to start varsity just before he was diagnosed.
Just one month prior, Blanock began experiencing episodes where he'd temporarily lose feeling in his legs. The family later learned that a tumor on his spine had been blocking the blood flow.
RELATED: See Matt Lauer's sweet surprise for beloved TODAY staffer battling cancer
When the number of episodes increased, Blanock had emergency surgery. But doctors weren't able to remove all of the tumor. He started chemotherapy on New Year's Eve of 2013.
After months of chemo, scans in August 2014 showed that there were still signs of cancer. His lack of strength meant erratic participation in sports following his diagnosis, but Blanock tried hard to get back in the game.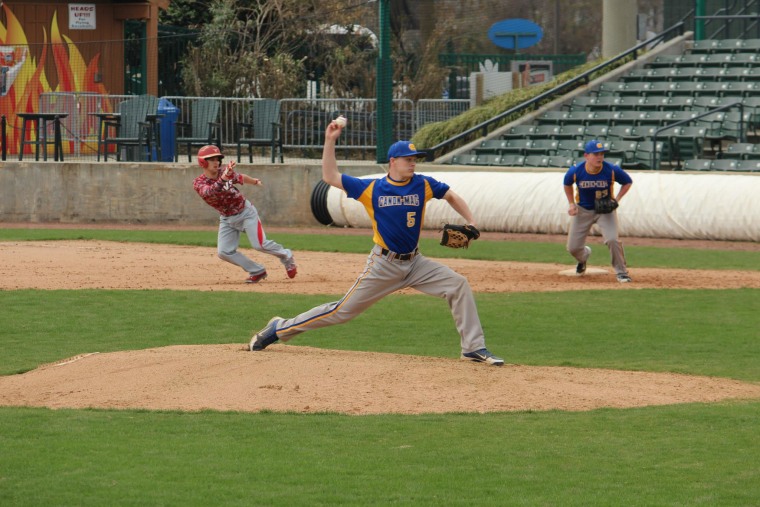 "I didn't want to let anything stop me from playing because playing sports and being around the team were a couple of the things I enjoyed most," he told TODAY. "And when I was on the field or the court, I didn't really feel like a cancer patient so much."
Another round of radiation seemed to have worked; in December 2014, the family finally received good news: The cancer was gone.
But three months later, the roller-coaster ride continued, and scans lit up.
After undergoing more chemo and radiation treatments in the spring of 2015, the cancer was only detected in one spot on his left femur. In an effort to remove the tumor, his proximal femur and part of his hip were replaced with titanium rod.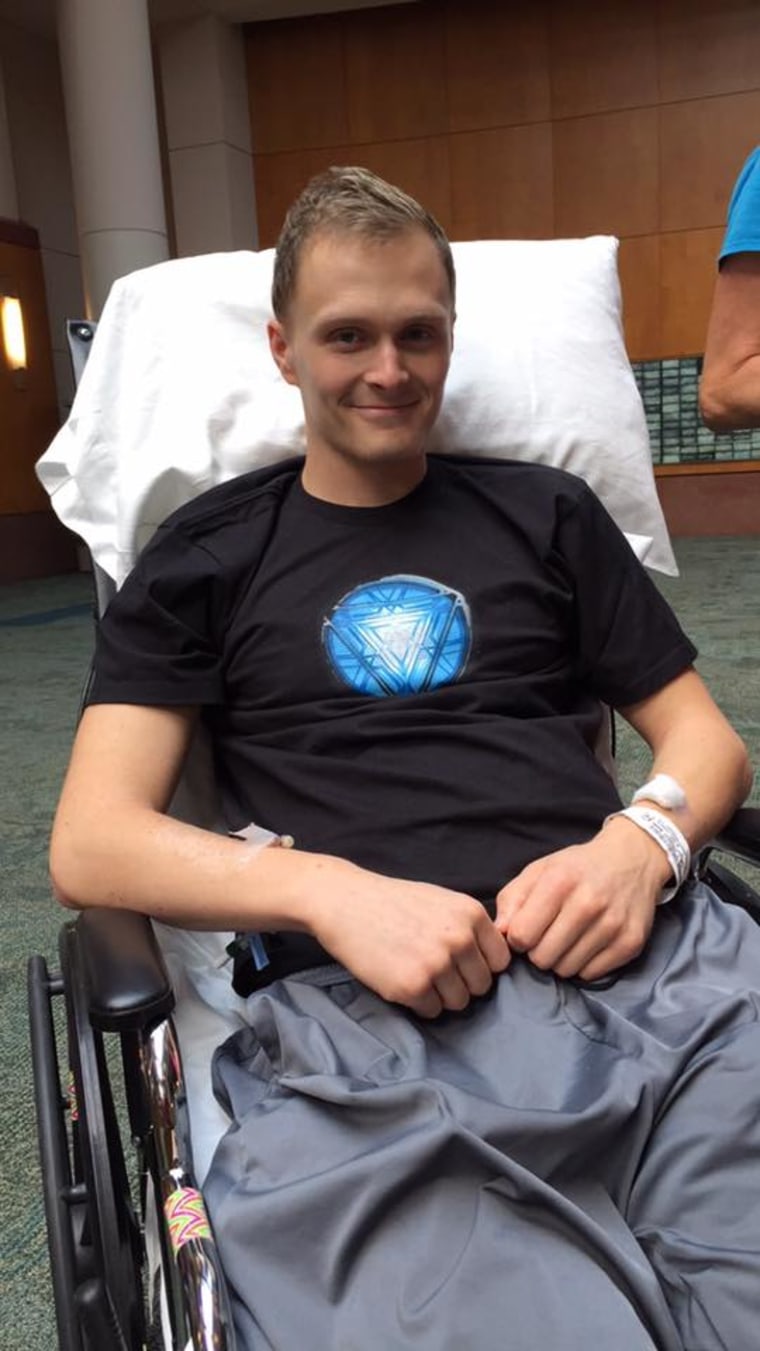 Blanock couldn't catch a break — in December 2015 doctors had, yet again, bad news: The cancer had returned. His prognosis did not look good — "terminal," they said. Their suggestion was that he stop chemo treatments. This, in turn, meant willingly letting the cancer spread.
Despite the hugely stressful situation, Blanock still manages to keep a positive mindset.
RELATED: Here's how sugar might fuel the growth of cancer
"I think any young person dealing with cancer, or any other disease that's traditionally known for taking people's lives, really has to mature at a pretty fast rate, and I spent a lot of time in thought sitting in hospitals so I realized what was most important to me and acknowledged it before most people do."
"And I realized that what was most important to me was the people around me," he said. "They're what keep me positive."
That's why he decided to continue with chemo, and instead proposed to Natalie Britvich, his girlfriend of two years. The pair met in middle school.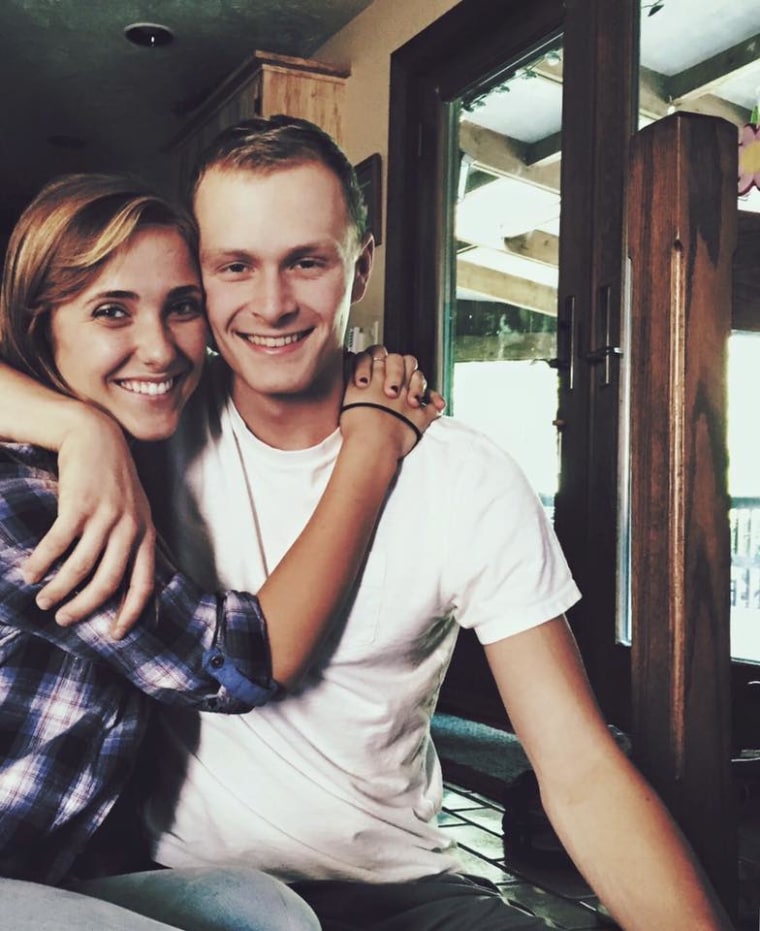 "In December 2015 after the diagnosis, I decided I wanted to marry her, and we talked about it and we both were really excited about it," he said. "Then I proposed Jan. 6 in Canonsburg."
Her support has been instrumental in Blanock's road to recovery. He says she's "No. 1" when it comes to people in his life who have helped him keep a positive attitude.
"She puts me in a better mood on days when I'm feeling sick or just have no energy," he said. "She brightens up my spirits."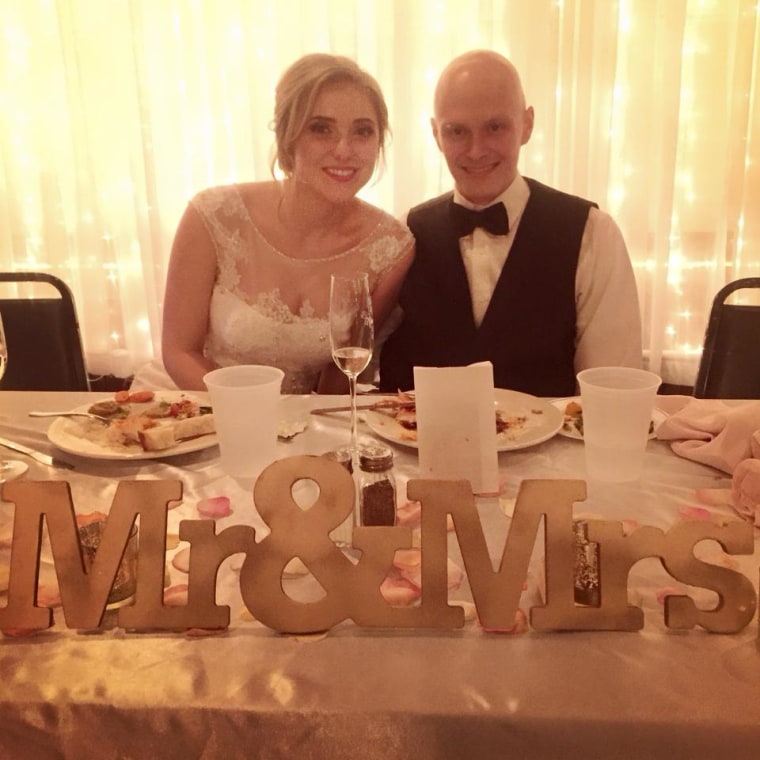 He added, "We just knew. Even after I brought it up to her, she admitted that that thought ran through her head, and when I brought it up to her she seemed really excited."
The pair wed in Canonsburg on Friday with the help of many local vendors that willingly donated a space, catered food, flowers, transportation, multimedia efforts and more.
RELATED: Cancer patient Trinity Faith Moran's runway dream comes true at Naeem Khan fashion show
Blanock couldn't have been more grateful for all the people who pitched in to help.
"It's pretty incredible to see how people show their support and have done so since my original diagnosis since 2013," he said. "That's one thing that definitely keeps me going on the tough days...So many different people stepped up and offered their services for free."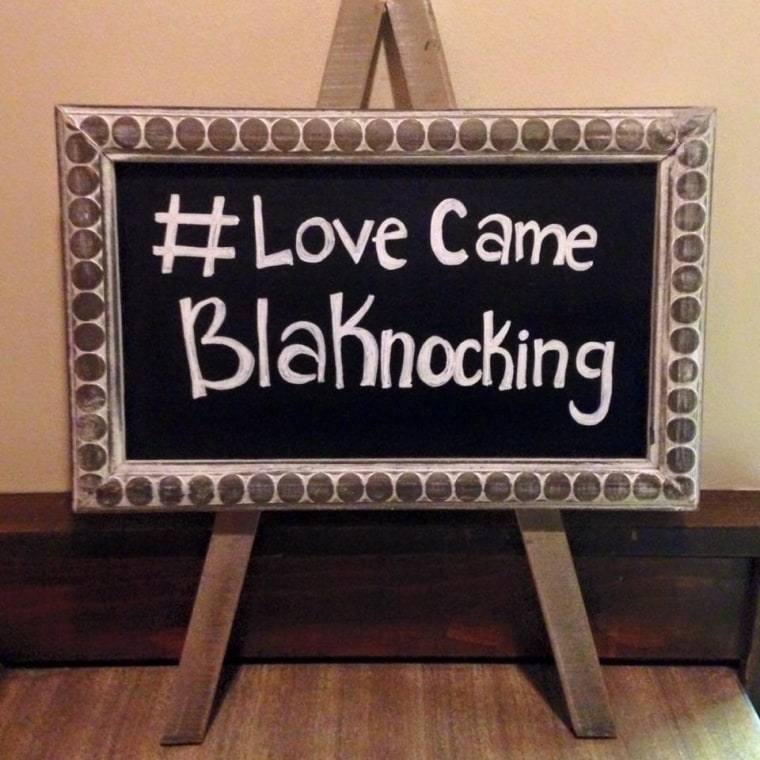 And it was a day that Mr. and Mrs. Blanock will forever remember.
"The wedding was so much fun, it was amazing to see all of our family and friends come together for a reason other than sad things that have gone on in recent years," he said.
As of right now, Blanock says that his condition is no longer described as "terminal". While he could barely move without feeling excruciating pain back in December, the tides have turned — he now feels no discomfort, and has been taken off pain medication entirely.
A GoFundMe page was set up for Blanock by his family to help reduce costs.