After spending life on the sidelines because of cerebral palsy, Tyler Born, 23, decided he didn't want "pain and doubt" to rule his life. He started working out and created YouTube videos to track his progress, which had a surprising effect — motivating others.
"I feel so blessed and encouraged by the feedback people have given to me. I want to inspire others," he told TODAY.
RELATED: Teen carries brother with cerebral palsy for 111-mile walk
During birth, the umbilical cord became stuck around Born's neck, cutting off his oxygen for a few minutes. This led to cerebral palsy (CP), which is the most common childhood motor disability. Each year in the United States, about 10,000 babies are born with CP and currently 764,000 children and adults live with it, according to United Cerebral Palsy.
People with CP experience one of three different types:
Spastic, the most common type of CP, characterized by stiff muscles
Dyskinetic, characterized by uncontrolled movements
Ataxic, characterized by poor balance and coordination, which is the most severe type of CP
Often people with CP experience other health problems, including:
Intellectual disabilities
Hearing, speech and vision problems,
Joint problems
Changes in the spine, such as scoliosis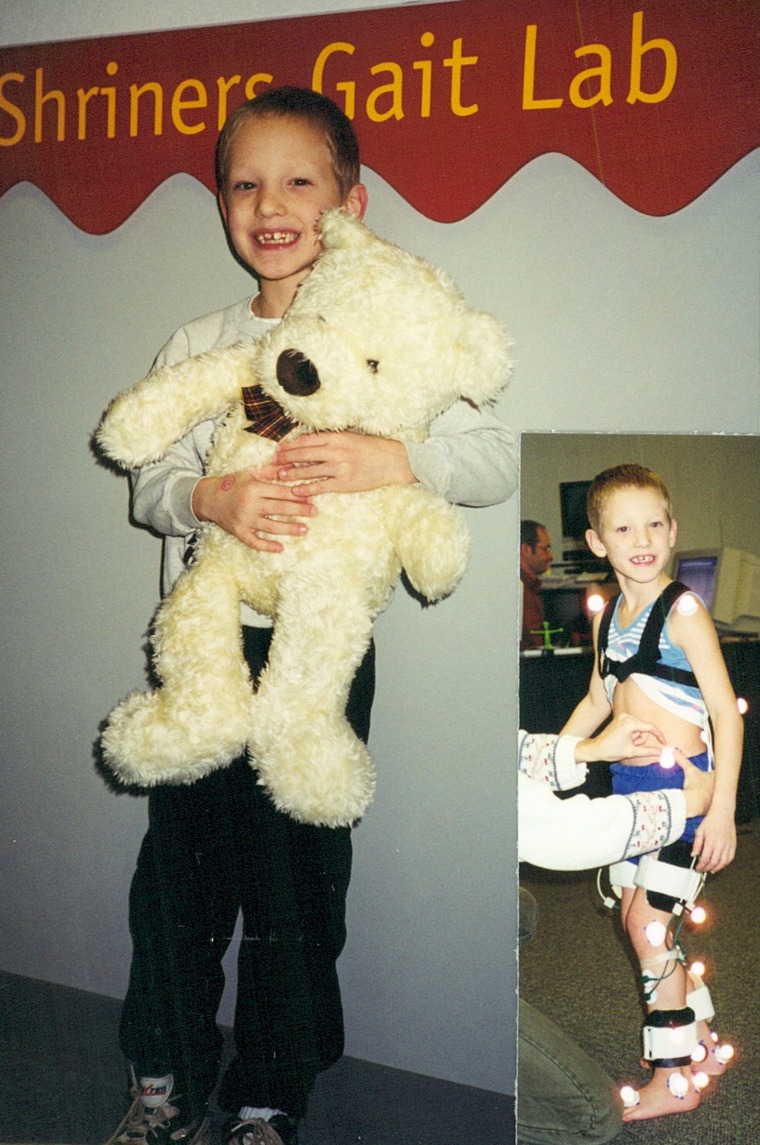 RELATED: 'She loves life': Teen with cerebral palsy named home coming queen
Born's CP is relatively mild; his right leg is smaller and weaker and his kneecap is too high. He experiences frequent pain and walks with a limp. Many days he relies on a cane. While working out won't cure the CP — there is no cure — he hopes that by strengthening his muscles he can reduce his limp and make his right leg look more like his left.
Born has another goal: He wants to run and play team sports. He recently attempted to run and while he could do it, it's wasn't pretty.
"I literally ran until I couldn't anymore and fell down," he said. He got up, started running again and fell again. "It was actually kind of funny."
He started using a GoPro to record his workouts and track his progress to share with friends and family. But soon, he noticed people approaching him more in his hometown Abbotsford, in British Columbia. One woman told him that he makes her feel hopeful for her mom who struggles with CP. And, two guys in a SUV stopped him to talk about working out. The one man said:
"Our friend shared your video. It's amazing. We train hard and seeing what you are dealing with, you must be pushing it so hard."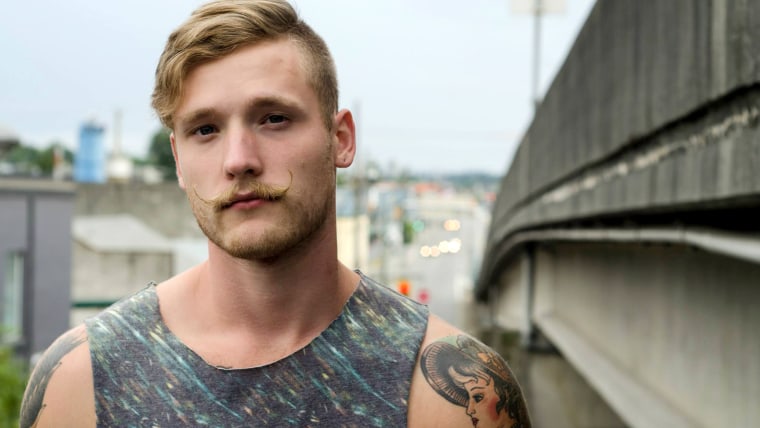 RELATED: Dad honors daughter with cerebral palsy by running marathons — in all 50 states
While Born didn't make the videos with the intention of encouraging others, he feels happy that he is.
"I want people to feel that they're able to accomplish things even when other people tell them they can't."