Homer Williams was born with intellectual disabilities and lived with his mom until she died in 1987. After she passed away, he moved into an institution for 22 years where the other residents teased and abused him — and no one ever visited. But today, the 69-year-old man has found his forever home on a farm with a loving couple in Iowa.
It's all thanks to Mosaic, a nonprofit organization providing housing for people with intellectual disabilities. While some live in group homes, the organization offers a program called Mosaic at Home, which pairs people with intellectual disabilities with a family for a year at a time. Mosaic Central Iowa currently has 85 people living in homes.
The organization brought Williams to Michelle and Alan Vry of Runnells, Iowa. Williams had often reminisced about his aunt and uncle's farm — and the Vrys happened to live on 13 acres of land, full of goats and donkeys.
The staff also realized Williams and Michelle, 48, matched each other's intensity. It seemed like a perfect fit.
"Homer does not sit still. And Michelle herself is a whirlwind of energy," said Brittney Ledford, resource development officer for Mosaic Central Iowa.
Initially, Michelle felt wary about caring for an elderly man, but she agreed to meet him. He visited their farm in July.
"I felt an instant connection," she said. "I grabbed his hand and hugged him and he said, 'Where's my room?'"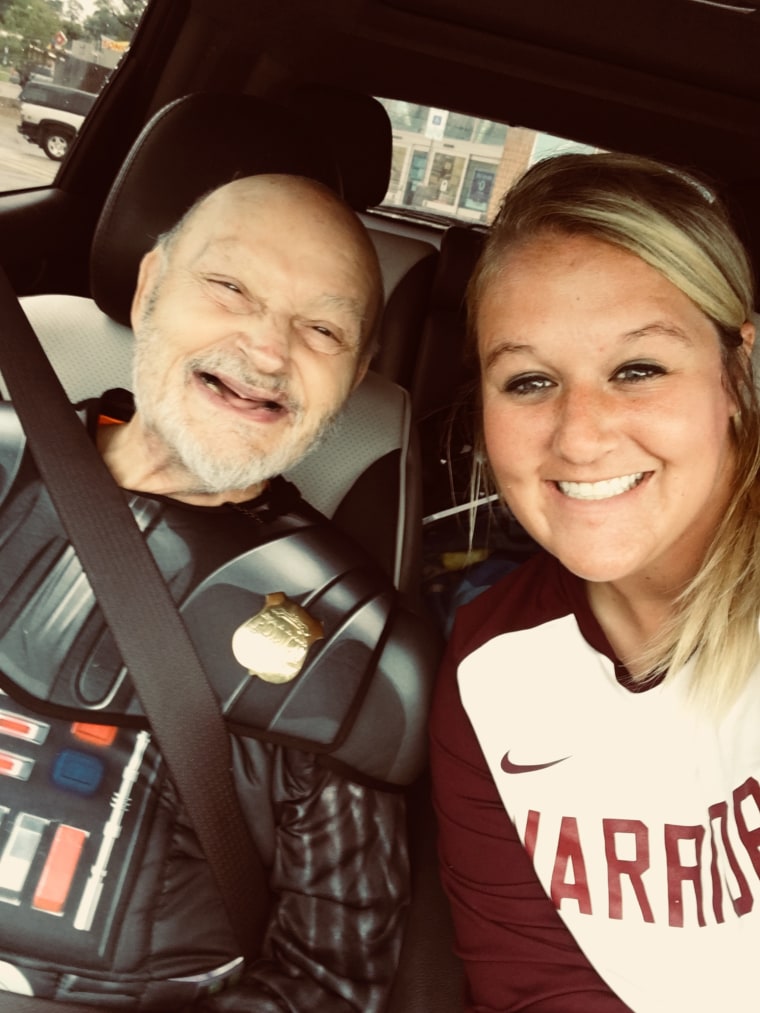 Prior to moving in with the Vrys, Mosaic staff had placed Williams in a group home, but his true dream was to find a new family.
"That's something he had never been able to experience," Michelle Vry said. "We could take him into our home to live in a real family."
The Mosaic team has found living with a family improves their patients' mental and physical wellbeing.
"The outcomes for people served are much higher if they are in a Mosaic at Home," noted Ledford. "People lose a lot of weight when they are in a home setting and get off a lot of medications."
The in-home experience also fosters true bonds.
"Homer's never had anybody tell him that they love him," Vry said. He dreamed of finding a family to take him in.
"Jesus came to my room and woke me up. He said I had one more chance. He knew I would have a new home," Williams told TODAY.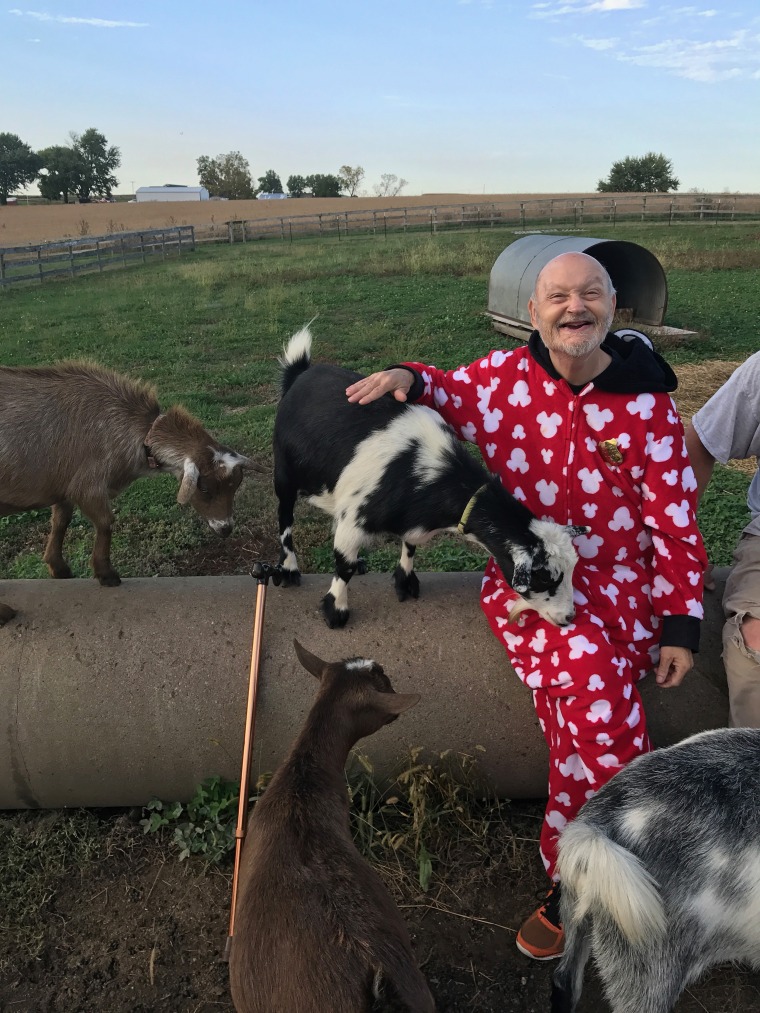 After the Vrys passed a background check and underwent training, Williams moved into their home in September. Since then, the family has been helping him do things he never before experienced. Every day, he assists Michelle with the animals; he loves giving them treats. Then Michelle lets Williams decide what he wants to do for the day. He enjoys shopping so they often just go to the Dollar Tree. They also go to movies, bowling, or out to eat.
"I feel like it is my purpose that he gets to enjoy the last years of his life and I want to make it the best years of his life," Vry said.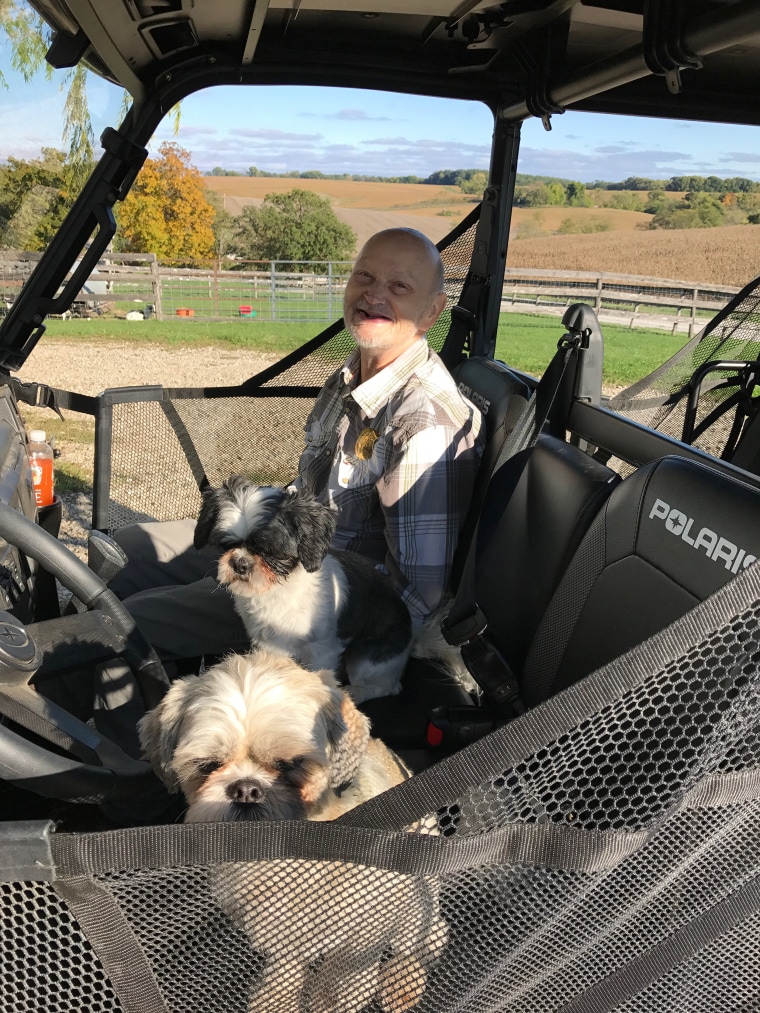 Williams likes his new family.
"It's nice," he said. "Every night, Michelle kisses me on the cheek."
The Vrys hope their time with Williams can make up for some of the hardship he experienced.
"He has had everything taken from him. He's lost his dignity. He lost his mind. He lost his freedom. My passion in life now is to give him all of those things back to him," Vry said.