/ Source: TODAY Contributor
When Michael Singer was diagnosed with stage 2 breast cancer in 2010, he thought it was just a big misunderstanding. His sister, Joanne, had died of breast cancer in 2008 — had they mixed up the siblings' files?
It was no mistake.
"I walked into the doctor's office that day as a healthy, 50-year-old man, and walked out as as a breast cancer patient," Singer, now 57, told TODAY. "I was embarrassed."
According to the American Cancer Society, about 2,470 men will be diagnosed with breast cancer this year — and 460 men will die from breast cancer. Breast cancer is much less common in men then women: The lifetime risk of being diagnosed with breast cancer as a man is 1 in 1,000. Yet it's important to educate men that it happens so they can be aware of the symptoms.
For Singer, it was a lump under his nipple — and he was almost too embarrassed to bring up to his doctor.
"I wasn't even contemplating breast cancer," he remembered. And after he was diagnosed, he initially felt shame.
"I told my wife not to tell anyone. In today's society there's a stigma attached to men with breast cancer — everything is pink. Everything is women," Singer said. At first, he told friends and family he had "chest cancer" because he was embarrassed to say the word "breast."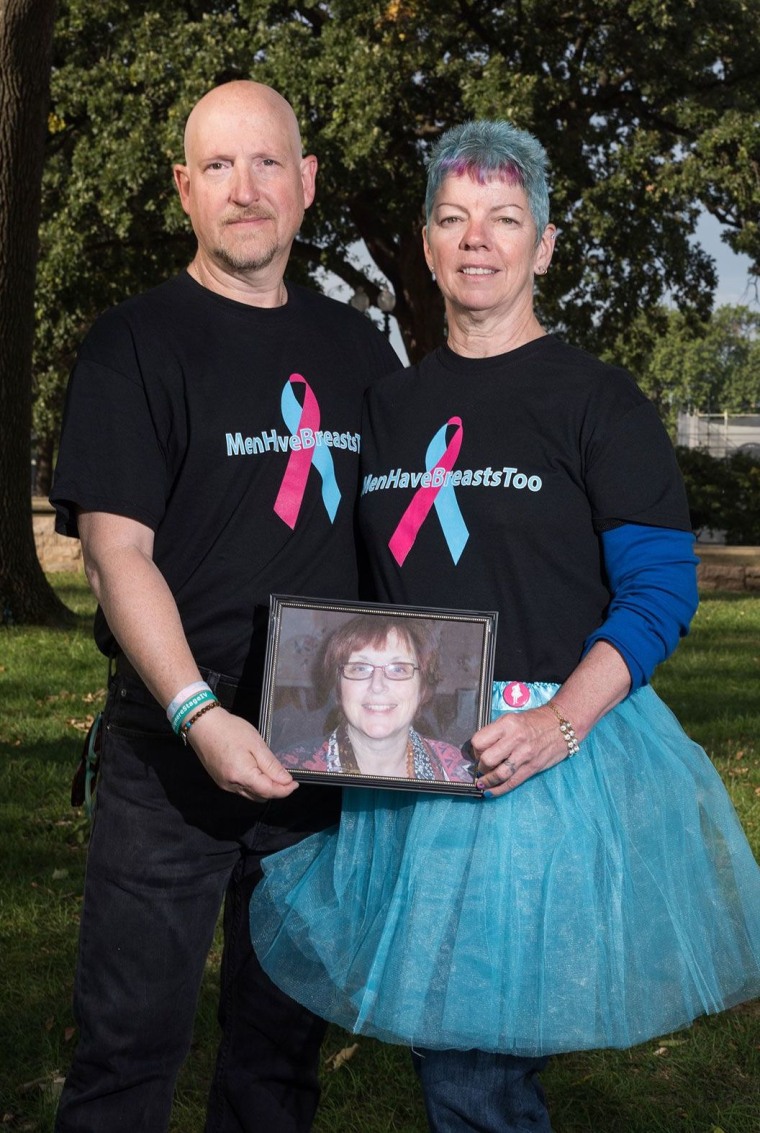 Within a week of his diagnosis, he had scheduled a full mastectomy of his left breast. After surgery, he returned to his home in New York City with 23 staples across his chest and two drain bottles hanging from his incision. Still, he considered himself lucky.
"My lymph nodes were clear," said Singer. "And I was told that I didn't need to do chemotherapy or radiation."
Today, Singer is cancer-free and takes the hormone therapy drug Tamoxifen daily to reduce the chance of his cancer returning. And thanks to a TV show about the Male Breast Cancer Coalition, he has moved past the embarrassment and has found the courage to speak out about his own battle with the disease.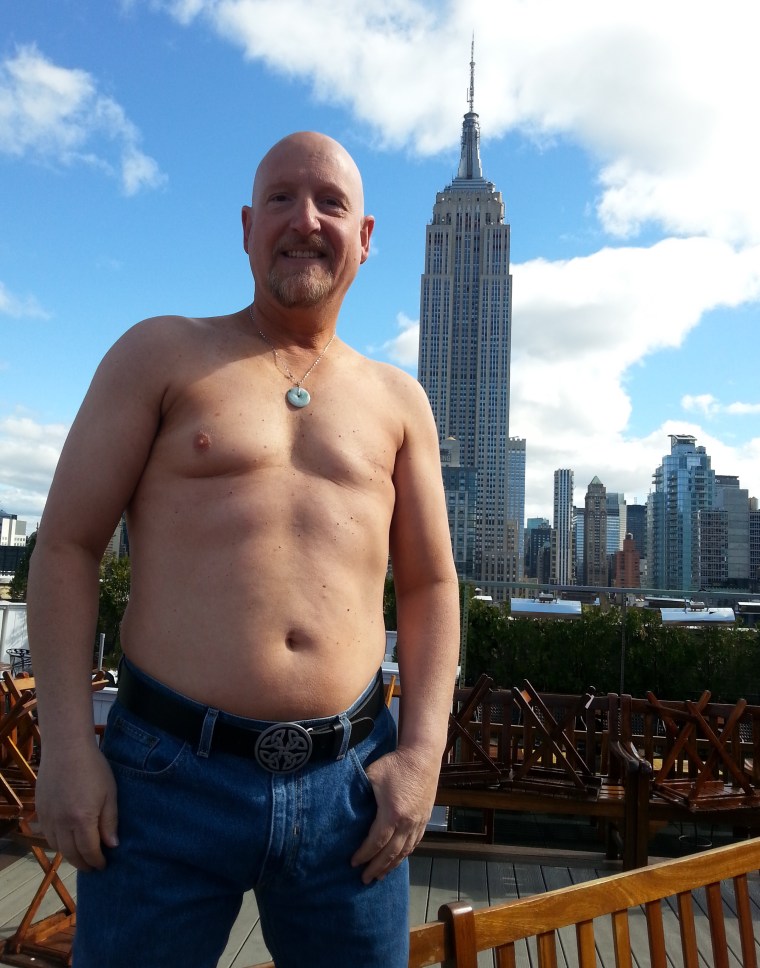 "Now, I'm trying to be the voice of the guys who have passed (away) from breast cancer, and I'm trying to be the voice of the men who are still too embarrassed to talk about it," said Singer.
"I went from silent to outspoken," Singer continued. "From embarrassed to putting myself out there."
In his work for advocacy, Singer participates in speaking engagements and television interviews, and works alongside his wife, Patty, to lobby for better insurance coverage and more clinical drug trials for men with breast cancer. Singer also spends time on one-on-one phone calls with men who have been newly diagnosed with the disease, offering support and a listening ear.
Dr. Sharon Giordano is an oncologist who works with the Breast Cancer Research Foundation, an organization that has placed Singer at the forefront of their campaign for male breast cancer awareness.
"Roughly 1 percent of all cases of breast cancer happen in men," said Giordano. "I think it's really important to get the message out that men can get breast cancer because a man might feel a lump and because of embarrassment or because it doesn't even occur to them that it could be cancer, they don't go in and get it evaluated and get a biopsy."
Giordano said that because of this, more men are diagnosed at a late stage of breast cancer than women, leading to a higher death rate among male breast cancer patients.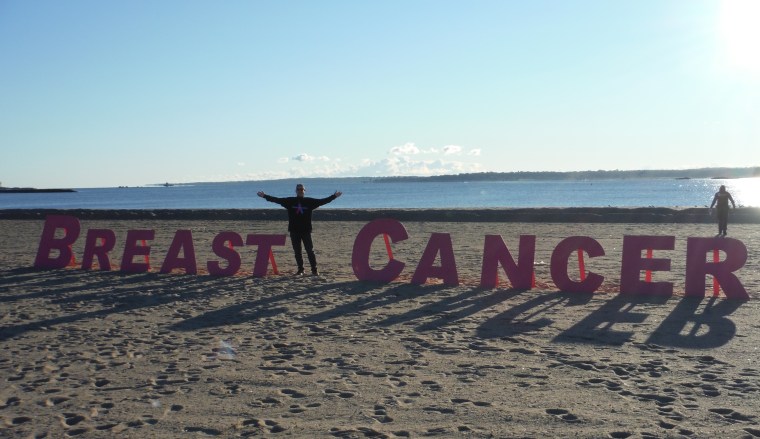 "I want men to know that they have breasts, too," said Singer of his advocacy work. "I want men to talk to their doctors and have these hard conversations. And, I want to put a splash of blue into that sea of pink out there."
"It's not all pink and it's not ribbons," Singer continued. "It's not pretty — that's for sure. I want men to know if they feel something or see something, they should say something before it's too late for them."