Madonna is no longer in the hospital as she continues to recover from a bacterial infection, which landed her in the intensive care unit and prompted her to postpone her international tour set to kick off in July.
As of June 29, the music legend is "back home and feeling better," a source close to Madonna, 64, tells NBC News. On the afternoon of June 28, a source also told NBC News that she had been out of the ICU and recovering.
The news of Madonna's illness broke on June 28, when the singer's manager, Guy Oseary, announced on Instagram that she had "developed a serious bacterial infection which led to a several-day stay in the ICU."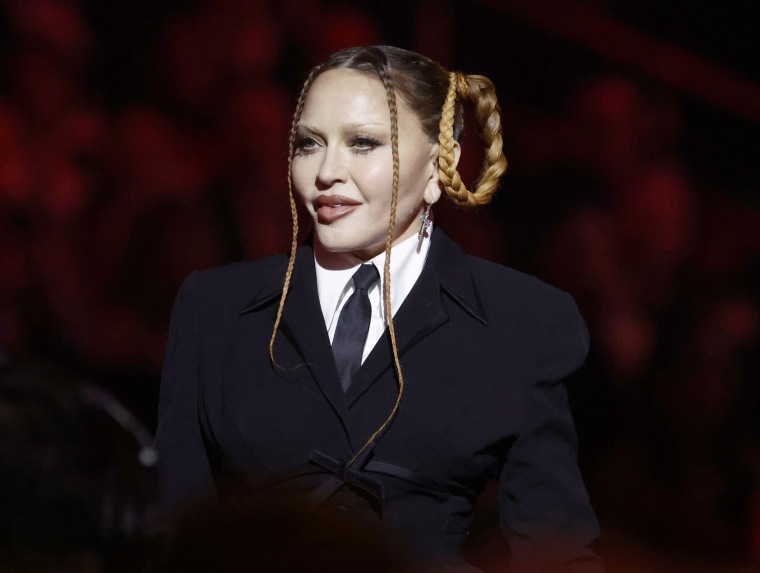 "Her health is improving, however, she is still under medical care," Oseary said at the time. "A full recovery is expected."
"At this time we will need to pause all commitments, which includes the tour," he added. "We will share more details with you as soon as we have them, including a new start date for the tour and for rescheduled shows."
According to Cleveland Clinic, bacterial infections "are any illness or condition caused by bacterial growth or poisons." These type of infections can also start "anywhere" in your body, Cleveland Clinic noted.
Madonna's Celebration Tour was going to pay homage to her 40 years in the business, as well as New York City, the place where her career began.
"I am excited to explore as many songs as possible in hopes to give my fans the show they have been waiting for," she said in a press release.
Madonna was scheduled to start the tour in 2024 and hit 43 cities, including Detroit, Chicago, New York, Miami and Los Angeles, along the way. But now that Madonna is in recovery, all commitments to her tour have been paused.
In a statement, Live Nation wished the "Hung Up" singer well.
"We are thinking of Madonna at this time and wishing her a quick recovery," they said. "We look forward to picking the tour back up soon."