There's no arguing with the results of Madelaine Petsch's vegan diet and intense exercise regimen.
But it's how the "Riverdale" actress hydrates that could lead fans trying to follow her health advice into murky waters.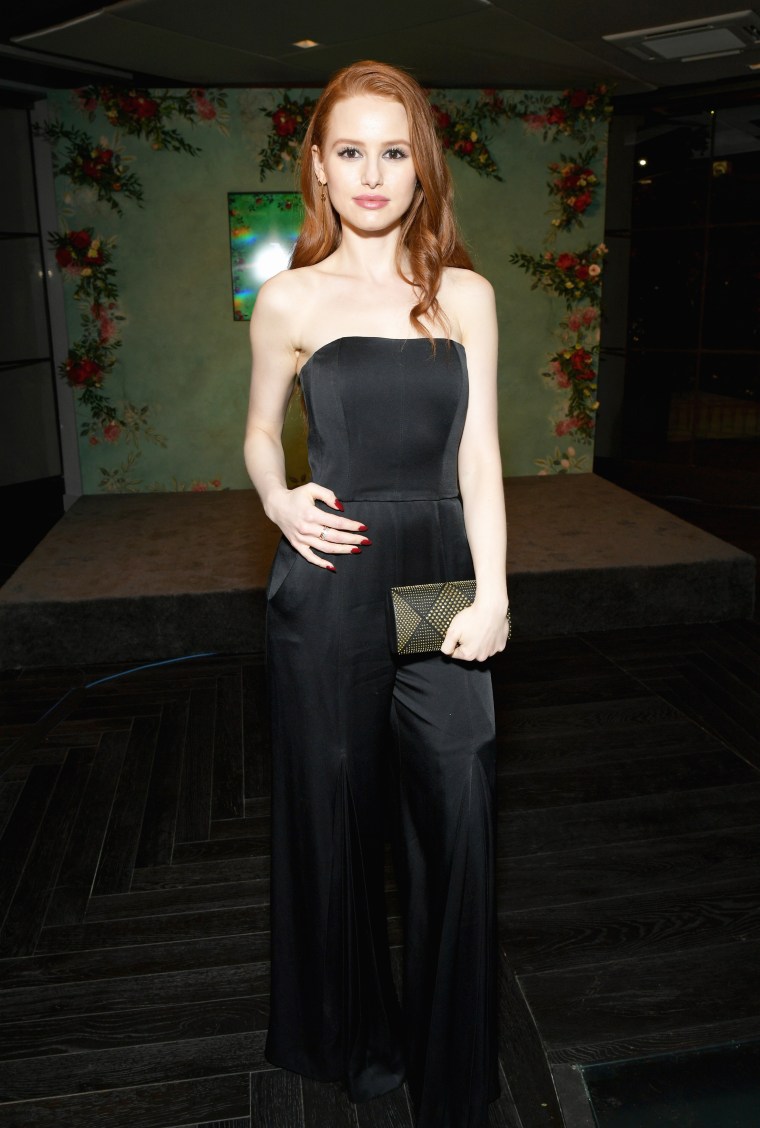 The 23-year-old Petsch told People magazine that she maintains her excellent physical shape in part by drinking 11 to 13 500-milliliter bottles of water a day — or up to roughly 27 cups. A 2016 study found a link between hydration and healthier body weight, but Petsch's intake is more than twice the generally recommended volume for women.
"Because it's considerably higher than the amount an average woman necessarily requires in a day, the caution to anyone who'd be inclined to follow this practice, which is bit outside of the norm, is that you should consult with a health professional before doing it yourself," NBC News medical contributor Dr. Natalie Azar told TODAY.
Azar said there's no exact daily limit that fits for everybody, and needs may be greater for active people who live in hotter and more humid areas. But there are limits: Marathon runners who overhydrate over a short period of time, for example, can run the risk of diluting the sodium in their bodies to dangerously low levels. The resulting condition, hyponatremia, can lead to seizures, cardiac arrest or death in cases.
But if Petsch is drinking that much a day, she can do so safely if it's spread out over the course of a long day and if she continually sweats or urinates it out.
"Her body has probably adjusted to it," Azar said of Petsch. "Her intake should roughly match her output, and she's obviously not sick from it. Usually, people who do have that problem with sodium will be symptomatic at some point."
Petsch is certainly working up a sweat — courtesy of an intense workout routine. "I exercise for an hour and a half: a 2- to 3-mile run, and then (do) muscle training," she told People.
It's not clear to Azar, though, that it is necessary to drink so much water every day.
"Is it like 'too much of a good thing?'" said Azar. "It's important to be hydrated, and water is an excellent source of that hydration, but there may not be that much more of a benefit to drinking that much water."