Tanganyika Wildlife Park in Goddard, Kansas offers patrons the chance to walk among the animals, but one mom got more than she bargained for. 
According a post on Reddit, Angie Widener brought 9-week-old baby Finley to the zoo in her car seat since strollers aren't permitted in the zoo. Widener then sat the car seat down for a quick break when a stranger approached her saying, "Ma'am, there's a lemur on your baby."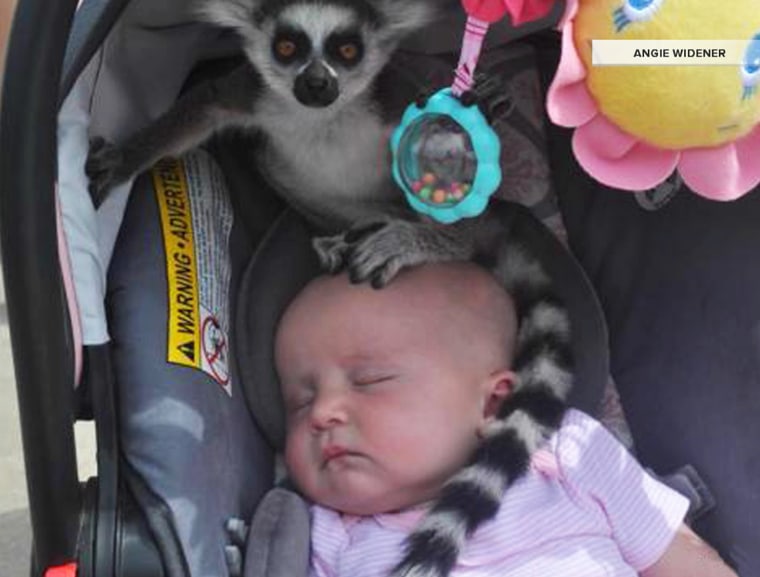 Sure enough, a lemur had made itself at home on top of Finley's head, who wasn't even awoken by her new seatmate. When a zookeeper told her the baby was safe, Widener took advantage of the photo op. 
Widener's friend later uploaded the photos to Reddit, where they soon went viral.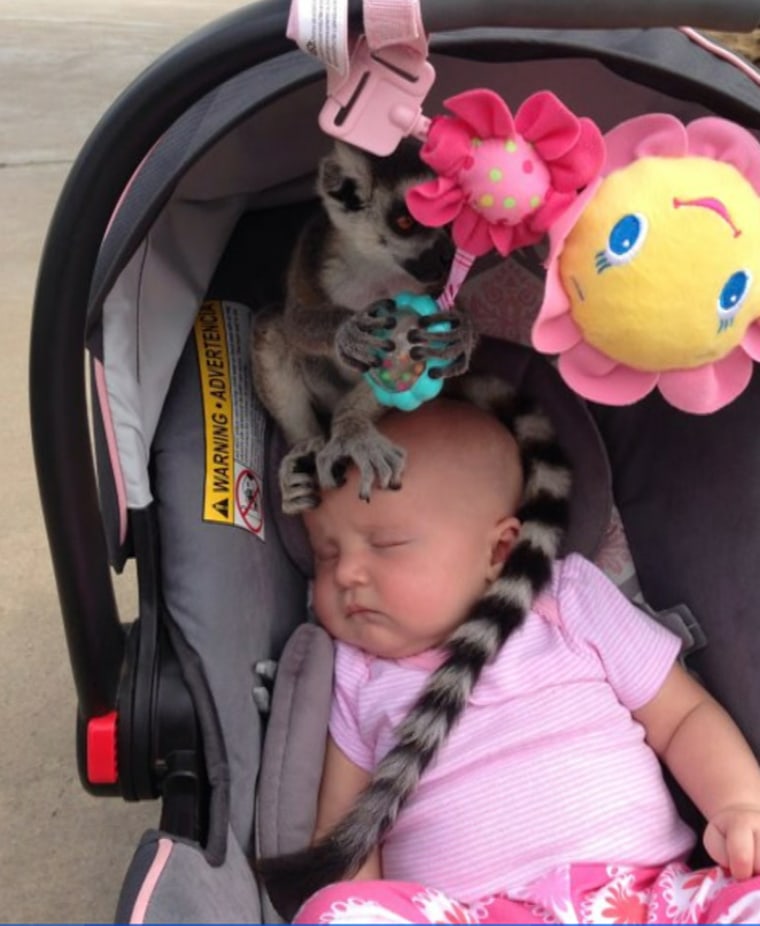 Has your baby ever been photobombed by an animal? Show us on Twitter using #OrangeRoom.