Alec Baldwin is opening up about his chronic struggle with Lyme disease, saying the first time he battled the tick-borne illness it left him feeling like he was going to die.
Baldwin said he was bitten about 17 years ago, treated, and then bitten again a few years later.
"I got the classic Lyme disease (symptoms) for each successive summer, for five years, every August, like this black lung, flu-like symptoms, sweating to death in my bed," Baldwin said Sunday at the annual LymeAid research benefit hosted by the Bay Area Lyme Foundation.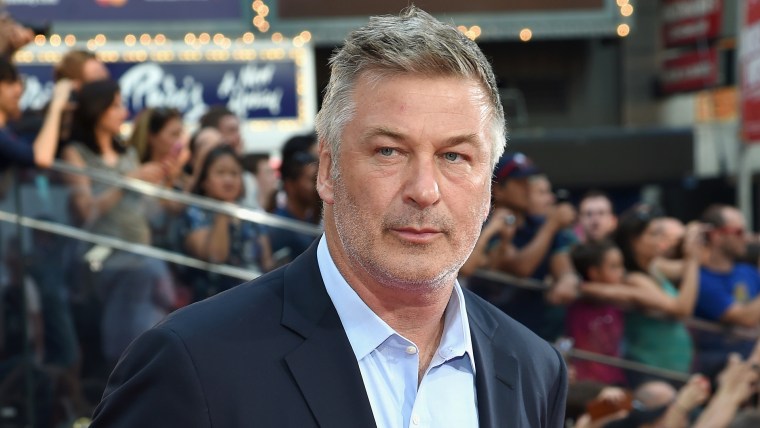 "The first time was the worst of all," the "30 Rock" star recalled, according to People magazine. "And I really thought this is it, I'm not going to live. I was alone, I wasn't married at the time, I was divorced from my first wife. I was lying in bed saying, 'I'm going to die of Lyme disease,' in my bed and 'I hope someone finds me and I'm not here for too long.'"
Baldwin first revealed he contracted Lyme disease in a 2011 New York Times article, but he hasn't disclosed any details about his experience with the illness until now.
Lyme disease is caused by a bacterium carried and transmitted by deer ticks, which are so small that people often don't even see them. Many people don't know they've been bitten until they develop symptoms, including a telltale red rash.
Most cases can be treated successfully with antibiotics, but if left untreated, the infection can spread to joints, the heart and the nervous system, according to the Centers for Disease Control and Prevention. About 30,000 cases of Lyme disease are reported each year in the U.S., but the agency says the actual number of people diagnosed could be 10 times that figure.
Baldwin said he and his wife, Hilaria, constantly check their children for signs of tick bites.
"I want my kids to grow up riding horses and bikes and enjoying themselves every day and not have to spend every day with us going over them with a magnifying glass to make sure they don't have any ticks on their body or their dogs, but that is part of the lifestyle of where I live," he said.
Baldwin flew to California to attend the LymeAid dinner, held in a private home outside of Palo Alto, just hours after performing on "Saturday Night Live's" season finale, where he revised his performance of President Trump.
RELATED:
Lingering Lyme symptoms not helped by longer treatment, study finds
As Lyme disease spreads, young mom's death raises questions
'I could barely stand': Avril Lavigne's mysterious illness diagnosed