Having pulmonary fibrosis makes living everyday life a struggle.
But what 60-year-old Debra Morgan missed most was dancing.
"It was gradual," said Morgan, who has suffered from the lung disease for more than a decade.
"For a while, I could still try, but I could never finish a dance. Then you get to a point where it's just not going to happen."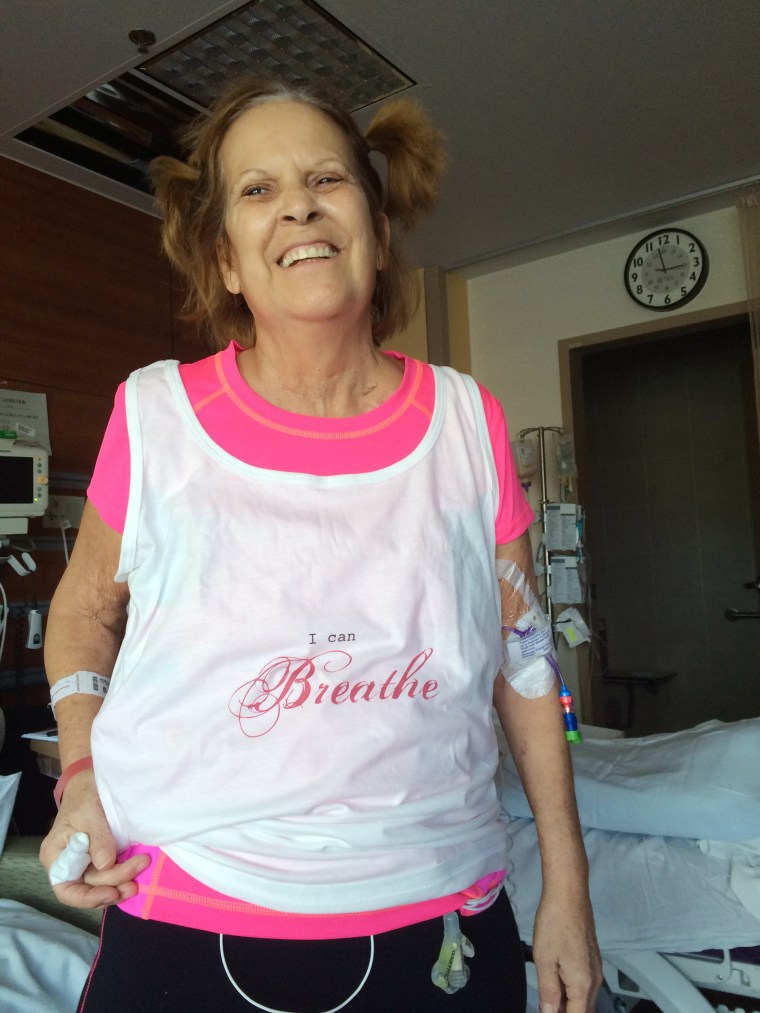 So when doctors asked Morgan what she'd like to be able to do after her double lung transplant at Florida Hospital in Orlando, dancing was a no-brainer.
"I was like, 'Oh, yeah, that'd be cool!'" she told TODAY.com.
RELATED: Kids too sick to travel are seeing the world — without leaving the hospital
In the early days after the January operation, Morgan was struggling with the physical and emotional demands of recovery.
One night, her daughter, Kelly Dunham, 37, and granddaughter, Livi Linder, 11, came over for a morale-boosting pajama party.
Debra, still bedridden, learned the popular "Watch Me (Whip/Nae Nae)" dance.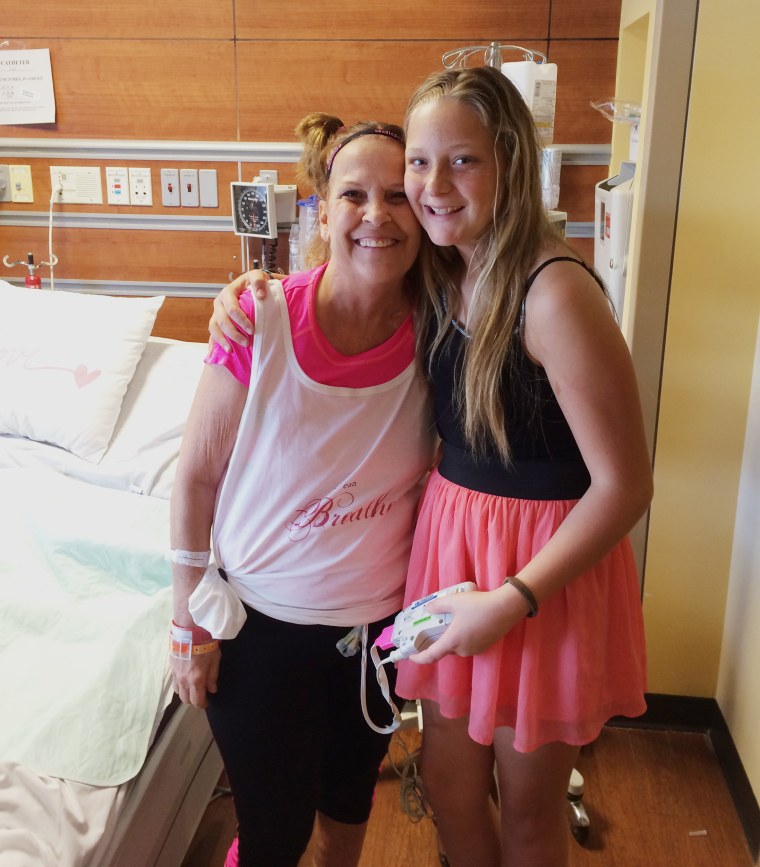 Livi captured the moment on video and shared it with Cynthia Gries, the medical director of the lung transplant program.
RELATED: Girl with a rare bone disorder has just one adorable birthday wish this year
"When I first met Debra, she said 'I'm going to do something great with this opportunity,'" Gries told TODAY.com. "So I thought, 'Why don't we get the hospital media people involved?'"
The transplant team hatched a plan to get Debra back in her dancing shoes and inspire others in the process: Doctors would learn the popular dance — and perform it on video with Morgan as a testament to the strength of her new lungs.
One of the biggest questions was whether Dr. Duane Davis, the notoriously serious head of the hospital's transplant institute, would join in the fun.
"I kept after him," Morgan recalled. "I'm not your average patient."
RELATED: See The Rock deliver fist bumps to sick children at a Savannah hospital
As it turned out, Dr. Davis was happy to participate.
"The night before, I asked my 5-year-old to show me the dance," he told TODAY.
And, as any doctor might, he offered some science to back up his decision.
"Having a positive outlook is vital to recovery from critical illness," he said. "A lung transplant requires a lot of therapy, and the patient has to take a very active role in the recovery.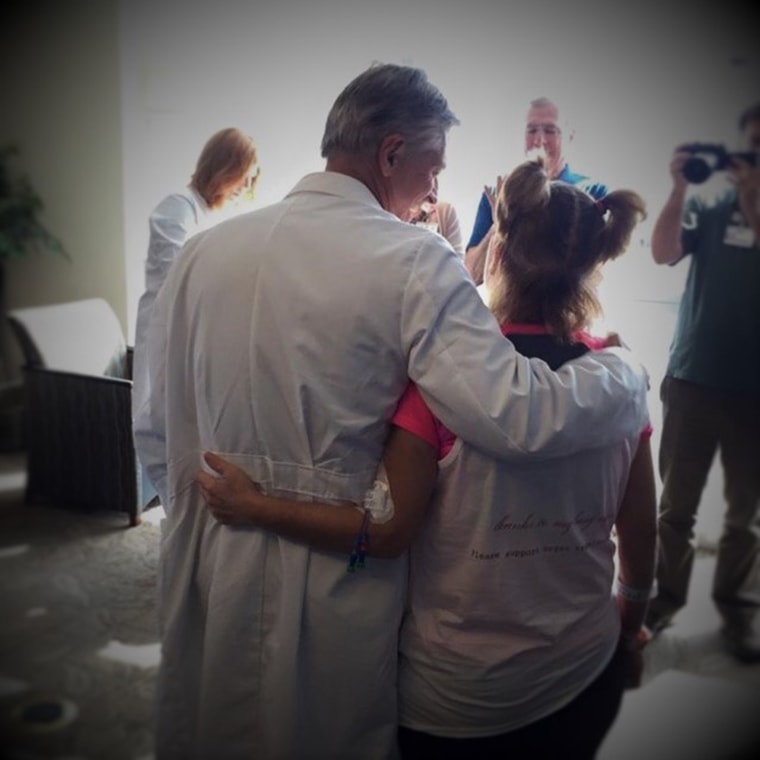 "Giving people goals that are realistic and assisting them in feeling a sense of accomplishment goes a long way."
And Morgan wasn't the only one to benefit — over 10,0000 people have delighted in watching her dance break on YouTube.
Since she danced her way out of the hospital on March 11, Morgan said she hopes to help lead a support group for survivors and inspire other chronically ill patients.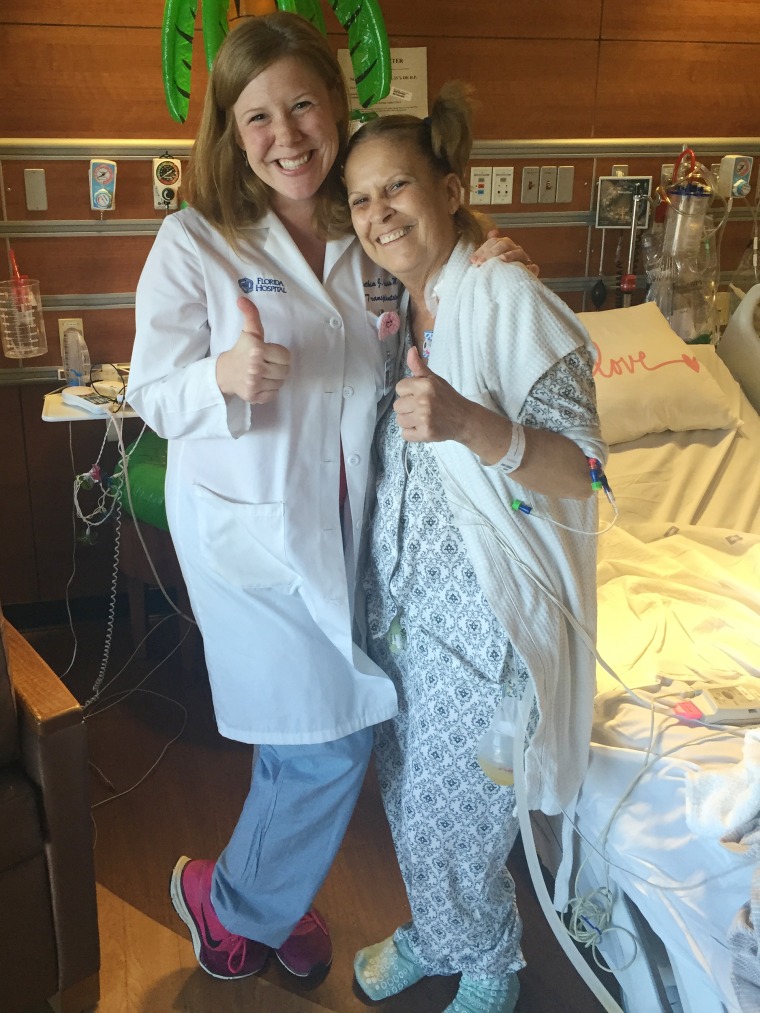 "When you think you'll never see that grandchild grow up, or how long you'll have. To now say, 'Hey, I have chances' ... It's life-changing," she said.
Her doctors echoed her sentiments.
"She had bad lung disease, struggling every day to take a breath — couldn't go shopping, couldn't get her hair done," said Dr. Gries.
"Little things you and I take for granted, she couldn't do. And now she's dancing."