When patients at Children's Healthcare of Atlanta found out Luke Bryan was stopping by, they started lining up four hours in advance.
"I went over to them and said that they're going to be waiting for a while, but they insisted on staying in line," Wendy Threatt, program coordinator of Seacrest Studios, told TODAY.com. "They were too excited to do anything else, I think."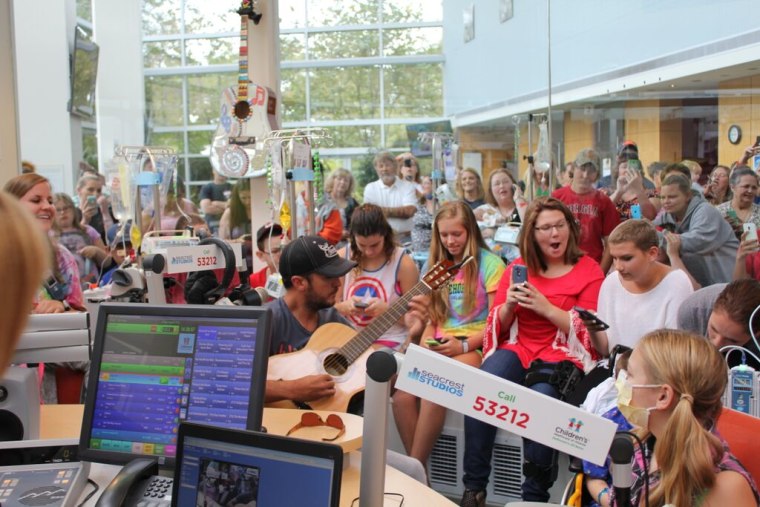 The hospital, which has housed Seacrest Studios since 2010, has brought in various artists from the country scene, including Hunter Hayes, Kellie Pickler and Big Time Rush — and on Friday, Luke Bryan came in while on tour in Atlanta.
After the country star's sing-along with the kids to "Play It Again," he answered questions, posed for pictures and signed everything from casts to stuffed animals.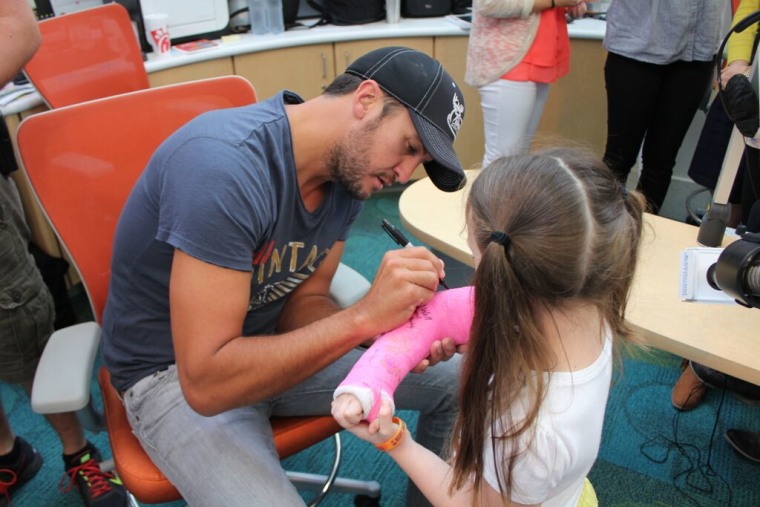 Most of the kids were asking questions about Bryan's favorite color, song and food, but 4-year-old Peyton Greene decided to tell him about one of her preferences. She held up her stuffed monkey and said "This is my favorite!" When he asked what she named him, she replied that the toy's name was Monkey, prompting Bryan to respond with a story about his own kids' stuffed bunny, appropriately named Bunny.
"Peyton has been carrying around that monkey since she was 13 months old," Shannon Greene, Peyton's mom, told TODAY.com. "It's gotten her through the worst of times and she never leaves home without it."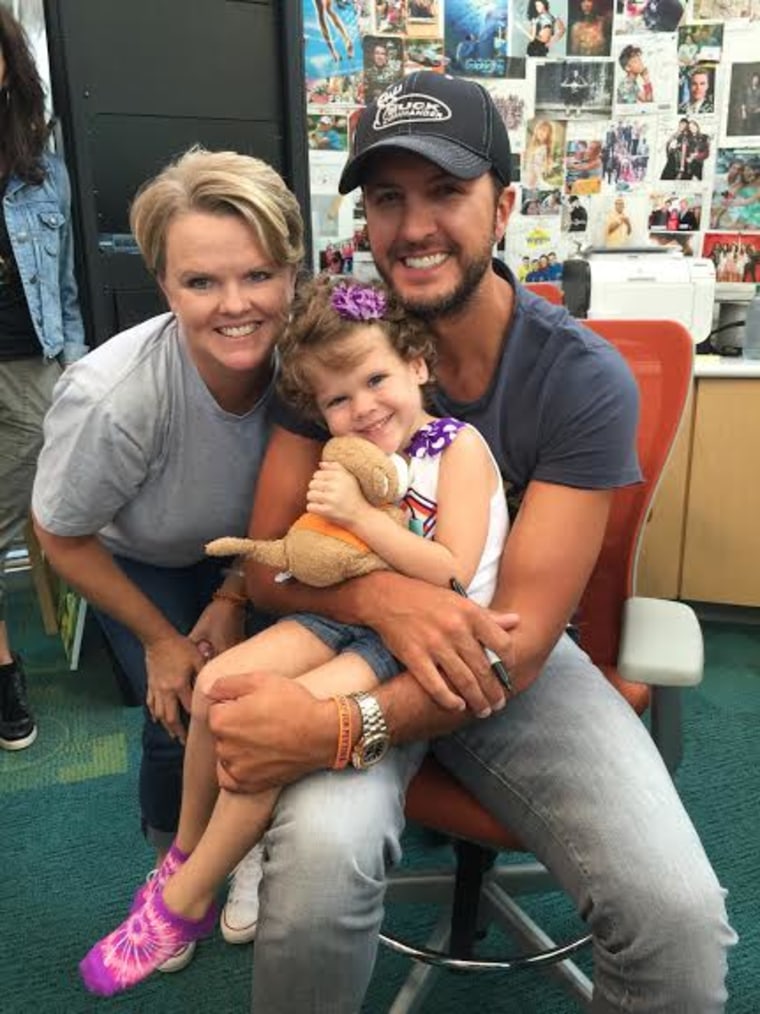 Peyton, who was diagnosed with leukemia, has loved Bryan since she was just over a year old and was filmed singing along to his music and saying "hubba hubba Luke Bryan!"
"She says hubba hubba Luke Bryan all the time, but little does she know that he's absolutely gorgeous," Greene said.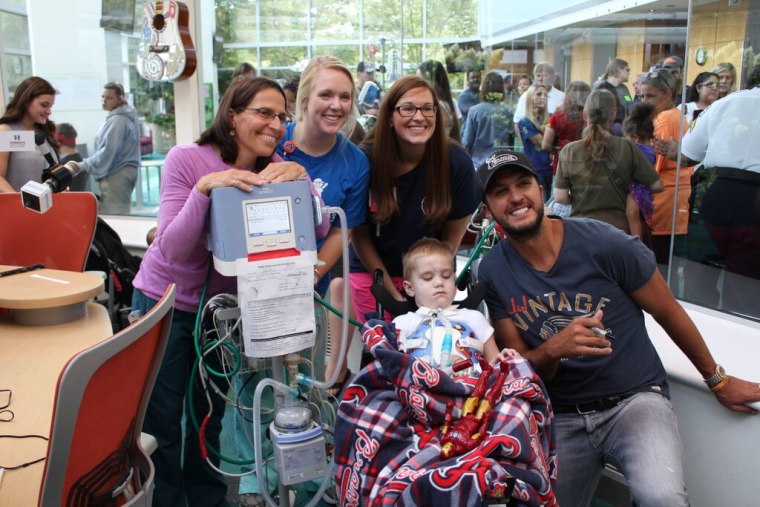 The singer was just as excited as the patients were since he hails from Georgia himself.
"It seemed moving for Luke Bryan to see them singing along to every word and to know that for just a little while, they're able to forget about why they're in here in the first place," Threatt said.