The "Love Your Spouse" challenge on social media is heating up again thanks to celebrity participants like Shannen Doherty and Sarah Michelle Gellar.
The challenge invites married participants to share seven days' worth of photos and memories with their spouses, using the hashtag #LoveYourSpouseChallenge. Each day they can nominate other married folks to participate, too. Sounds harmless, right?
But some, like blogger Melissa Bower, take issue with it. Bower, who blogs under the name Michigan Girl, argued in a now-viral post that many participants depict marriage as a "glittery fairy tale" — sharing smiling photos from weddings, vacations and other celebrations — when the truth is "marriage is hard."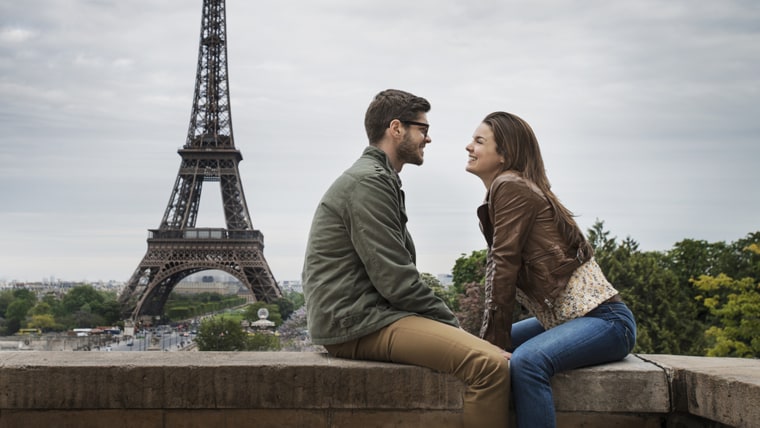 'A bit of a performance'
Will Meyerhofer, a New York-based psychotherapist and author, agrees the challenge can give an unrealistic glimpse of marriage, and he worries it puts pressure on couples to overshare about their private lives.
"Relationships take place between two people. When they turn into public displays, it puts a lot of stress on couples," says Meyerhofer, who calls the challenge "a bit of a performance."
Couples shouldn't try to impress other people with their love, says Meyerhofer. "Sure it's nice to let people know there are happy couples out there. But when you start advertising your couplehood, you're turning the attention away from where it should be, which is on the two of you."
RELATED: Sarah Michelle Gellar takes Love Your Spouse Challenge, celebrates marriage in pics
Focusing on the positive
Still, many experts say Love Your Spouse is good for relationships. Yes, participants often focus on the happiest moments in their marriage but that's actually beneficial, says Tina B. Tessina, PhD, (aka "Dr. Romance"), a psychotherapist and author of "How to Be Happy Partners: Working it out Together."
"Of course (they're) highlighting the good things. I recommend that all couples remind each other of the good things," Tessina tells TODAY via email.
RELATED: YouTube couple calls it quits, says picture-perfect life hid the 'really hard stuff'
Celebrating the best times in your marriage boosts partners' positive feelings about each other and about the relationship, writes Tessina.
Whether or not you and your partner participate in the Love Your Spouse challenge, our experts say nothing beats tried-and-true (offline) expressions of love. Here are 6 tips to show you care —no hashtag necessary.
1. Do special couples' activities together.
Going out to romantic candlelight dinner together, says Meyerhofer, "is one of the wonderful treats of having a partner."
RELATED: Moms are getting real about 'love your spouse challenge,' and it's hilarious
2. Surprise each other.
"Try a love note in your spouse's briefcase, a post-it with a smiley face on the underside of the toilet seat, a flower, plant, card or balloon for no reason, or an unexpected gentle pat on the rear, a hug or a kiss to say 'I'm thinking good thoughts about you, and I love you,'" writes Tessina.
3. Listen.
Ask 'How was your day?' "And then just listen until they're all talked out. It may take 20 minutes if it's been a really bad week," says Meyerhofer. "Listening is an incredible gift. In half an hour, they'll be a different person."
4. Touch each other.
Take opportunities to gently touch your partner, says Tessina. "If you're in the car, lightly touch his or her shoulder or arm. You'll find your conversation becomes warmer and more caring."
5. Share happy memories.
Remind each other how exciting it was when you were first dating, how in love you were on your wedding day, how thrilling it was to buy your first home together. "Reminding yourselves of your solid history together is a way to increase your bond," writes Tessina.
6. Don't be afraid to repeat yourself.
"You can't say 'I love you' too many times," says Meyerhofer. "You can't say 'You're beautiful' too many times. You can't say 'I'm so lucky to have you' too many times."