As the weather gets colder, we're escaping to the movies — but have you noticed how loud it can get in theaters? According to the American Hearing Research Foundation, movies are "a source of premature hearing reduction."
A sound level of 85 decibels "is where you want to stay below," said Kit Frank, AuD, audiologist, NYU Langone Medical Center. Beyond that, "you start to hit into the range where you could potentially cause some damage" to your hearing.
To find out how loud movie theaters can get, TODAY national investigative correspondent Jeff Rossen went to several movies with a sound level meter.
"The Magnificent Seven," a western with lots of gunfire, didn't take long to reach 93.7 decibels and climb to 97.2.
"Storks," an animated feature for kids, stayed under 85 decibels for most of the movie, but at one point hit a peak of 99.3.
"Deepwater Horizon," packed with big explosions and destruction, hit 101 and then 104.9 decibels. "If you're reaching over 100 for even minutes at a time, seconds at a time, you could be into that range where you could get immediate permanent damage," Kit Frank warned.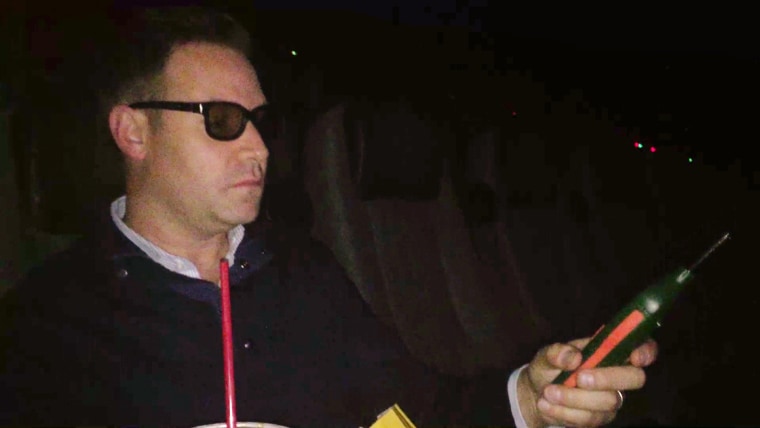 According to an industry group, there are standards for how movies are made and delivered to theaters, but it's up to each individual theater to control the volume. The National Association of Theatre Owners told NBC News that "as in life, certain sounds in different movies will spike" and movies don't "exceed 85 decibels on a consistent basis". They say complaints about sound levels are "rare and infrequent."
"If you leave the movie theater and your ears are ringing that's a sign that you could potentially have some damage from the loud noise," Frank said.
One way to protect yourself: There are free sound level meter apps you can download to your smartphone and consult right inside the theater, including:
FOR IPHONE:
FOR ANDROID:
To suggest a topic for an upcoming investigation, visit the Rossen Reports Facebook page.