New year, new love?
If you're looking to meet someone new in 2014, there's apparently one particularly good moment to do it: January 5th at 8:57 PM, according to Match.com.
The powerhouse online dating site has spent years analyzing its dater data, and says it has been able to pinpoint the exact minute when the most daters join the website in hopes of meeting the right person.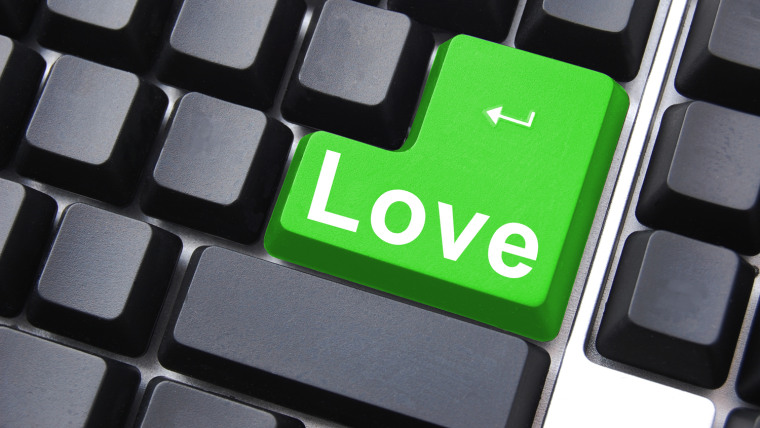 "Match.com found that 51% of singles' New Year's resolutions will be to socialize more and focus on finding that special someone, making the desire to connect with someone a driving force for singles to get online after the holidays," Match president Amarnath Thombre told TODAY.com. "After spending the holidays solo with your mother, aunts and friends badgering you about you singledom, singles are looking to start the New Year off with a renewed approach to finding a relationship."
And there are other factors at play, too. New Year's is the time to make resolutions, and that could mean anything from losing weight to trying a new hobby or experimenting with a new wardrobe — all things that happen to pair nicely with dating, and can provide a renewed sense of purpose and excitement.
"The holidays are filled with merriment, cheer, and a concentration of social events. It's natural to want to find a partner to join you," explains Jessica Tom, community director for dating website How About We. "The winter months also bring out a 'coziness instinct'. As it gets darker and colder, people want to find someone to warm up to."
How About We says its membership rises 40 percent in January and February, when users suggest cold-weather dates like ice skating, having a snowball fight, or drinking hot toddies. (The site also offers a separate service to arrange dates for couples looking to keep their relationships fun once they've settled down.)

But why would January 5th be the peak day for prospective daters, and not the 1st?
The pros note that the fifth is the first Sunday of the new year, meaning people have returned home from holiday travel, finished unpacking, and finally have time to be alone and focus on themselves.
"Typically, evening hours are the most popular on [Match.com] once people are able to wind down and relax," Thombre says. Sunday night is also a time when people begin planning the week ahead, and since it's the first week of the year, many people are already in the mindset to think about their goals and objectives for the months to come.
Other dating sites report similar patterns. ChristianMingle.com says its new membership signups increase a whopping 41 percent in the period between Christmas and Valentine's Day. And it's not just people signing up for accounts and then logging off again — these users are actively trying to connect. Christian Mingle's profile views go up 25 percent during this time, while the number of messages sent between members goes up 26 percent.
Arielle Schechtman, spokesperson for Christian Mingle and JDate.com, says the rising numbers of emails and profile views are even more important than the amount of new members who join the sites because they show engagement and openness.
"Around this time of year, everyone's thinking about the future and their hopes for 2014," she says. "People just want to be loved."