The very notion of a "commuter marriage" conjures up images of couples suffering quietly while living miles apart, but new evidence suggests some distance may be good for the health of the partners involved.
Researchers at The Family Institute at Northwestern University have discovered that spouses who live in separate homes report being less anxious and depressed than couples who live under one roof. They also eat healthier and move more.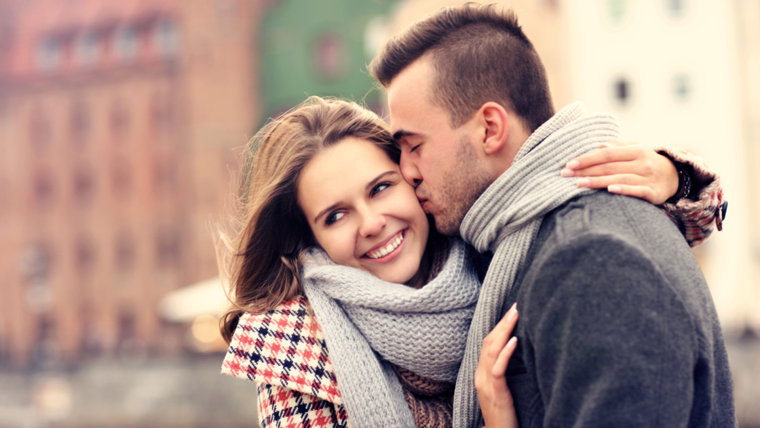 "Potentially, they're getting the best of both worlds," co-author Steve Du Bois explained to TODAY.
"They get independence, freedom to pursue their own goals; they get time for things like sleep. At the same time, they are able to reap the benefits of a relationship, which includes feeling supported."
There's also the possibility that only spouses who are relatively healthy are able to tolerate long-distance relationships, he added.
It's estimated more than 3.5 million married people in the U.S. live apart "for reasons other than marital discord," according to the Center for the Study of Long Distance Relationships. Many end up in separate locations because of job reasons.
Read more: Long-distance love may be stronger than you think
Very little research has been done on how these arrangements affect the spouses' health, so Du Bois and his co-author set out to find out more. They surveyed 296 married people, about a third of whom were in long-distance marriages.
It turned out both groups were equally satisfied with their relationships, but there were some distinct differences.
The long-distance spouses reported better health in several categories, such as lower anxiety, depression and fatigue. They also had better diet and exercise habits.
But spouses who lived together scored higher in other important categories: They had more sex and less relationship stress.
The study, which has been submitted for publication, challenges "the popular notion that health and happiness in a relationship stem from partner proximity," the authors write. Du Bois noted more research and follow-up questions are needed to see why that's happening.
Relationship experts cautioned long-distance marriages are far from rosy, especially once children enter the picture.
"Partner proximity has pluses and minuses, but I would say more pluses than minuses," said TODAY contributor and psychiatrist Dr. Gail Saltz.
"Partners who live apart because one is working on the West coast and one is working on the East coast, that's usually pretty stressful."
She noted there may be some pre-selection going on: People who are willing to be married to a spouse who is going to live elsewhere may already like the idea because they find it difficult to be in a traditional partnership.
Then, there are marriages where a spouse is chronically ill or depressed, which can negatively affect the health of the other partner, Saltz said. A spouse can also definitely have an impact on your diet and exercise choices, she added.
But the notion of getting the "best of both worlds" isn't what Saltz sees when she counsels people in long-distance marriages.
"In the day-to-day, 'we're a team and help each other' (mode), you would lose out on some of those benefits," she said.
Still,Du Bois is convinced long-distance marriages can "absolutely" work as long as both partners are happy with the arrangement. That means enjoying some independence but staying focused on the relationship.
"It's a delicate balance that is not easily obtained by everyone who tries," he said.