"Girls" creator and star Lena Dunham revealed that she has undergone a total hysterectomy.
In an essay in the March 2018 issue of Vogue, the 31-year-old says she was trying to end years of chronic pain from endometriosis.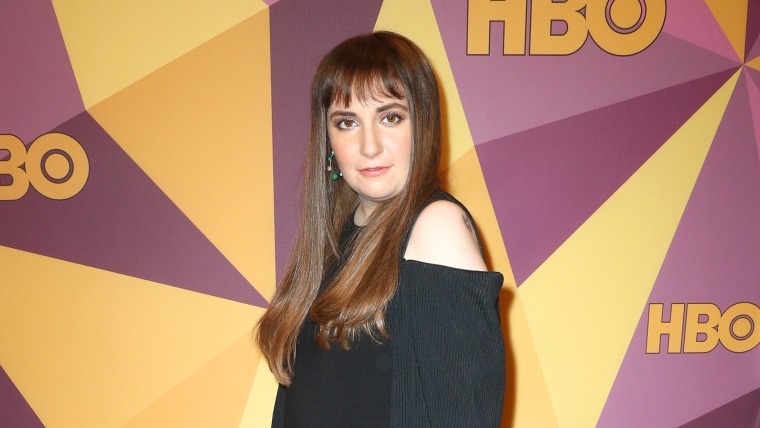 It wasn't easy to make the decision, she writes; it followed "years of complex surgeries measuring in the double digits," and nonsurgical treatments like "pelvic floor therapy, massage therapy, pain therapy, color therapy, acupuncture" and yoga.
Post-operation, in which her cervix and uterus were removed surgically, she said she learned her reproductive organs were in bad shape: her stomach was filling with blood, and her ovary was pressing on muscles around back nerves that deal with walking.
"Let's please not even talk about my uterine lining," she adds. "The only beautiful detail is that the organ [the uterus] — which is meant to be shaped like a light bulb — was shaped like a heart."
In the past year she was hospitalized three times for endometriosis, and she had surgery on her ovaries in April 2017. She thought she was free of the disease, but after the May 1 Met Gala in New York City, she returned to the hospital with complications.
Endometriosis affects at least 10 percent of women of reproductive age, and can have consequences that include infertility and inability to participate in work or daily activities due to extreme pain. And Dunham isn't alone; Julianne Hough spoke up about her "endo" battle last September.
Fortunately, Dunham now seems to be on the mend. She recently said she's returning to HBO with a new series (starring our favorite "pretend" home cook Jennifer Garner), "Camping," and is looking beyond her career as well.
"I may have felt choiceless before, but I know I have choices now," she writes in the magazine. "Soon I'll start exploring whether my ovaries, which remain someplace inside me in that vast cavern of organs and scar tissue, have eggs. Adoption is a thrilling truth I'll pursue with all my might."
Follow Randee Dawn on Twitter.