Lena Dunham recently shared side-by-side photos showing her 24-pound weight gain — and wholeheartedly embraced the change.
The 32-year-old "Girls" creator and actress wrote on Instagram that at her lighter weight of 138 pounds, she subsisted on "small amounts of sugar," "a lot of caffeine" and a "purse pharmacy."
She also cited the "impossible pain" that she experienced while struggling with eating disorders, which she wrote extensively about in her best-selling tell-all, "Not That Kind of Girl: A Young Woman Tells You What She's Learned."
Dunham goes on to say that after her weight gain, she is "happy, joyous & free," and that she now only receives compliments from the right people, for the right reasons.
She also dubs herself the "OG body positivity warrior," conceding that she sometimes struggles to accept her body just like anyone else.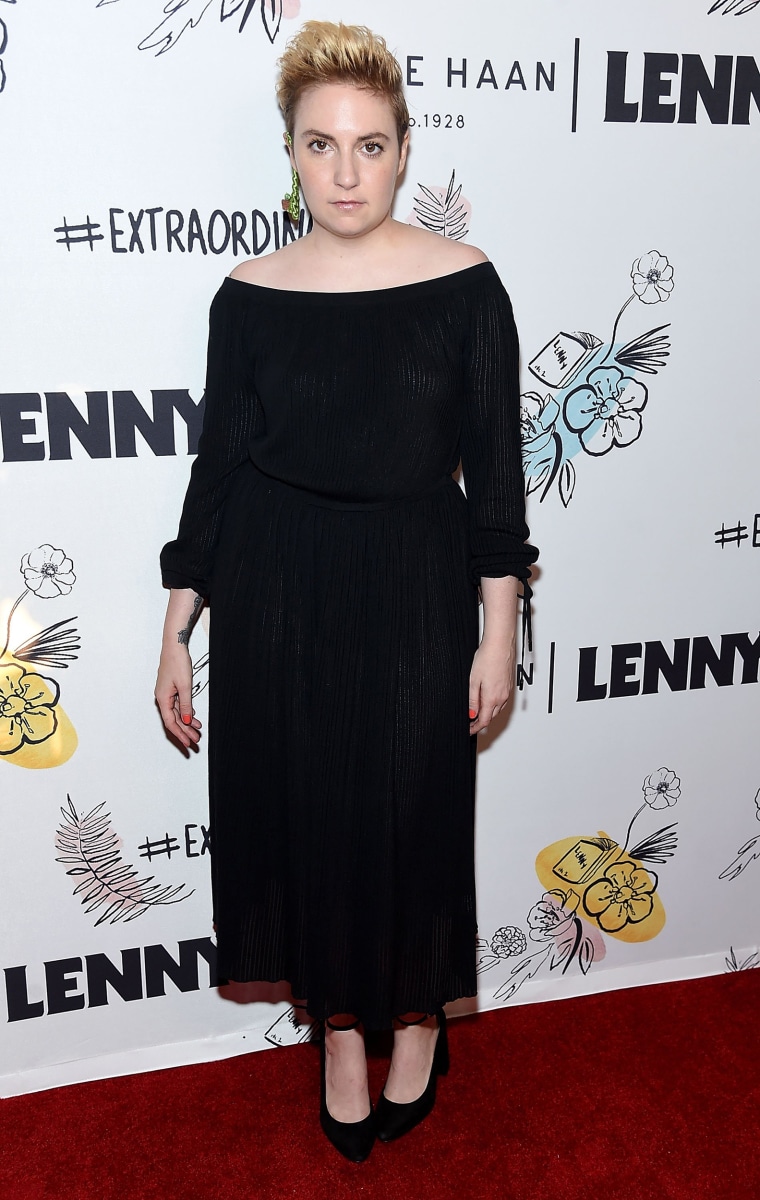 The Golden Globe winner is still recovering from a hysterectomy in February. She has been open about her decadelong battle with endometriosis, publishing a post-surgery essay in Vogue called "Losing It," which detailed her decision to remove her uterus.
Dunham had previously undergone eight failed surgical procedures to alleviate some of the chronic pain associated with endometriosis.
The actress has since become an advocate for women's reproductive health and people with chronic pain, urging her fans to donate to Planned Parenthood and LGBTQ health clinics after her surgery.
Dunham has also found comfort in the community of women living with hysterectomies, which is nearly 20 million women in the U.S., according to the National Women's Health Network.
She seems to accept her condition and all that comes with it.
"As I type I can feel my back fat rolling up under my shoulder blades," Dunham wrote. "I lean in."