/ Source: TODAY contributor
It's hard enough to lose weight after having a baby, let alone if you're a celebrity and doing it with the entire country watching your every move. These four women did it successfully, and if you are pregnant or just had a baby, there are many ways to take off the extra pounds in a healthy, effective way. TODAY nutritionist Joy Bauer and US Weekly style expert Jill Martin reveal the stars' secrets.
Jaime Pressly: Lost 30 pounds in under eight weeksJaime Pressly, star of the hit NBC show "My Name Is Earl," is always wearing outfits that highlight her fabulous figure for her role as Joy. So after giving birth to Dezi in May of 2007, Jaime went to work to get back to work! She went from 155 pounds to 125 in under eight weeks. After dropping the first 10 pounds, she went on an all-protein diet, eating four to six times a day. She also did three-hour sweat sessions five times a week. Her trainer said she did what might take other clients six months to achieve.
Joy's take-away tips:
Although Jaime's quick weight loss is certainly not typical, women looking to drop their baby weight may want to try the following:
Eat every four to five hours to keep hunger at bay.
Consider following a higher protein/lower carb diet, comprised of lean protein, lots of vegetables and limited fruit. Skip all starch.

Sample menu:
Breakfast: Egg white omelet stuffed with vegetables (optional turkey bacon)
Lunch: Large vegetable salad with grilled chicken and vinaigrette dressing
Snack: Apple and string cheese
Dinner: Grilled fish and vegetables (optional berries)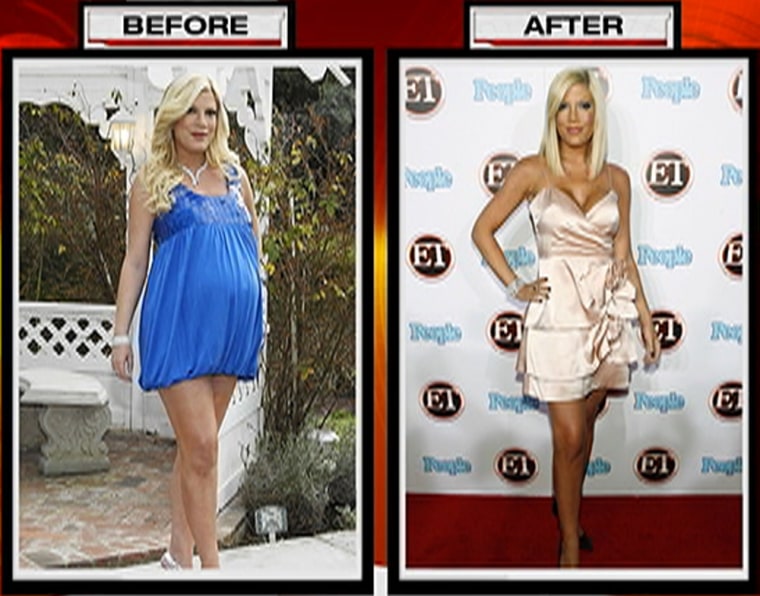 Joy's take-away tips: For some people, meal delivery services are incredibly convenient:
There's no need to count calories or measure portions, since all the math is done for you.
Meals are balanced and healthy — low in fat and high in fiber.
Most delivery services will include portion-controlled fun foods like low-cal brownies and cheesecake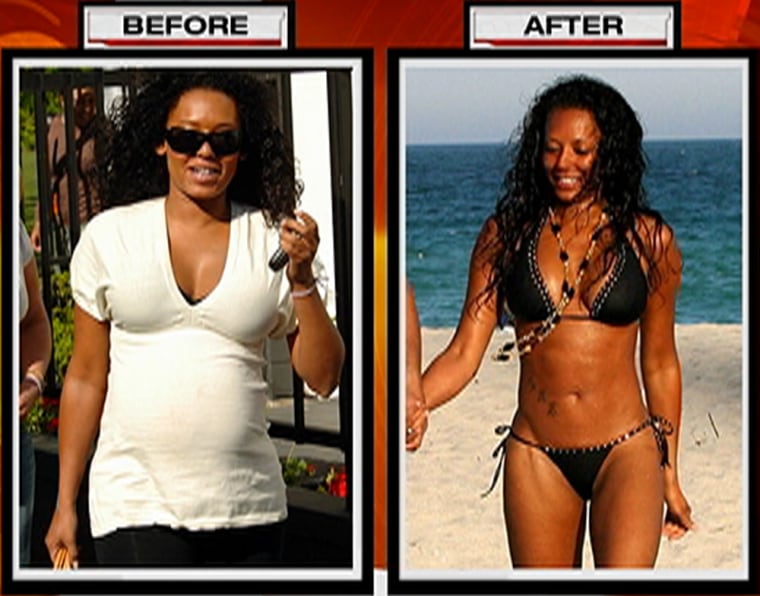 Joy's take-away tips Food is KEY when it comes to knocking off baby weight. However, calorie-burning exercises are the perfect compliment. For 30 minutes of activity, you'll burn (based on 150-pound woman):
Dancing: 160 calories
Jumping rope: 357 calories
Hiking: 214 calories
Swimming laps: 286 calories
Pilates: 196 calories
Fast walking: 180 calories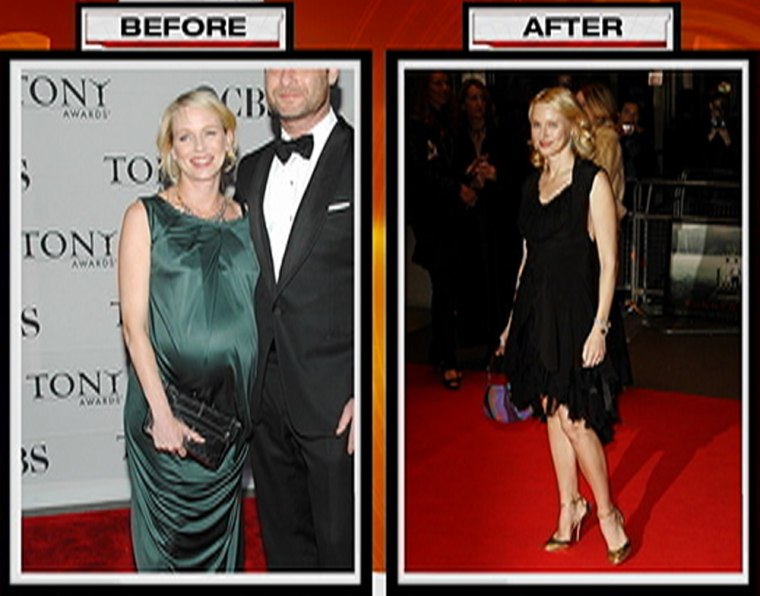 Joy's take-away tips:
Breast-feeding helps some women lose their baby weight faster (while for others it makes it more difficult!). If you choose to breast-feed, keep these "rules" in mind:
Never go below 1,600 calories while nursing.
Continue taking your prenatal vitamins.
Drink plenty of water to keep hydrated.
For more information on healthy eating, visit Joy Bauer's Web site at