People shopping for makeup often use cosmetics samples to test out new shades of lipstick or eye shadow. One California woman claims that sampling lipstick gave her an unexpected new look — oral herpes.
Elena Davoyan alleges that she contracted oral herpes after using a makeup tester at a Hollywood Sephora store in 2015 as she "sampled lipstick from the sample cases," according to a lawsuit filed in California on October 26, 2017 with the Superior Court of California Los Angeles County. The lawsuit claims that Davoyan "never had herpes or cold sores before."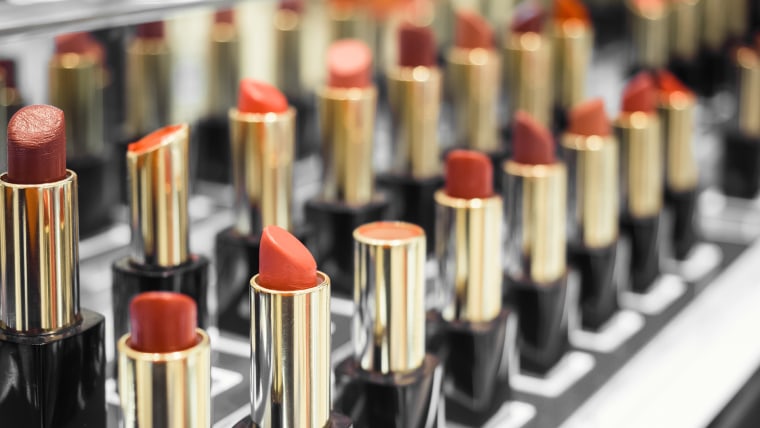 The lawsuit also says that the store encourages shoppers to use samples without properly warning them of an increased risk of contracting illness, such as herpes. The lawsuit claims that Sephora should warn and protect consumers and Davoyan wants $25,000 in damages to help with her emotional distress related to her illness.
Sephora provided TODAY with a statement:
"While it is our policy not to comment on litigation, the health and safety of our clients is our foremost priority. We take product hygiene very seriously and we are dedicated to following best practices in our stores."
Makeup certainly can harbor germs, which can grow on the surface of the tester and spread through "double-dipping", experts say.
"You can absolutely get a herpes infection from a makeup tester," Dr. Whitney Bowe, a dermatologist in New York City, told TODAY via email. "The more 'double dipping' that occurs, the higher the chance of spreading viruses or bacteria at a makeup counter."
A 2010 study by biological sciences researcher Elizabeth Brooks found that cosmetic samples harbored strep, E.coli, and staph. For two years, Brooks, then a professor at Rowan University in New Jersey, examined makeup testers at makeup counters, specialty stores, and drug stores.
On Saturday, the busiest day of the week, 100 percent of the samples carried some sort of germ on it.
While experts agree that makeup samples can spread oral herpes, they also note that the oral herpes virus is extremely common. Johns Hopkins Medicine estimates that anywhere from 50 to 80 percent adults carry it.
"Most adults would have been exposed to a herpes simplex virus," said Dr. Laura Ferris, a UPMC dermatologist and director of clinical trials. "When people come in with a cold sore they don't really know how they got it."
That's because people often contract herpes and do not immediately experience cold sores. Some never have cold sores even though they have the virus and can spread it to others. For people who do have symptoms, painful blisters or ulcers can appear at the site of infection.
Experts remain unsure how long the herpes virus lives on surfaces. Ferris estimates it would be most virulent about 10 minutes after it landed on the surface, but could possibly infect someone a few days after. But, Ferris said most people get herpes from sharing a drink or kissing someone with it.
"The vast majority of herpes infections come from skin-to-skin contact," she said.
While oral herpes cause unsightly cold sores, for healthy adults, the virus isn't a huge health risk aside from some pain and discomfort.
But Ferris believes people should skip using any product that touched another person's skin. That might mean not trying on that new shade of lipstick unless you know the product is an individual-use sample or the makeup is only used on a swab or brush — not directly on people.